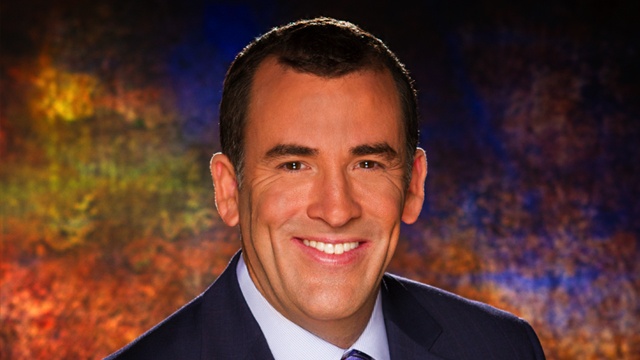 Tom Tucker is a veteran broadcast journalist with nearly 20 years of experience.
He has worked for a number of mostly West Coast ABC, CBS, NBC and FOX television network news affiliates.
A Southern California native, Tom has served in every newsroom position from intern to news director.
Tom moved to the desert in 2002, and co-anchored the very first newscast at CBS local 2, when the station went live.
Tom also enjoys reporting on a wide range of topics, but favors stories focused on business, economics and politics.
He and his wife Patti are the proud parents of their daughter Sophia, and the Tuckers are active at their Church.
Tom is a die-hard fan of both the Green Bay Packers and the Saint Louis Cardinals.