Palm Desert residents share input on potential district maps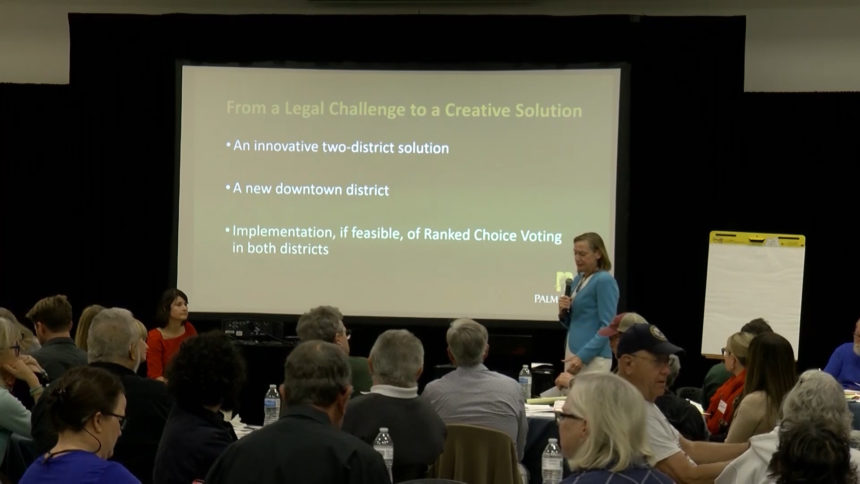 Palm Desert residents got the opportunity to give their input on new potential city council district boundaries.
An open house was held Wednesday evening at the Palm Desert Community Center on San Pablo Avenue. City officials presented upcoming changes on how the city will conduct elections.
Back in December, the city council approved a settlement stemming from a lawsuit that alleged a violation of the California Voting Rights Act which prevented Latino residents from electing their candidate of choice.
2019 Census data revealed that approximately 25.5% of Palm Desert residents are Hispanic or Latino.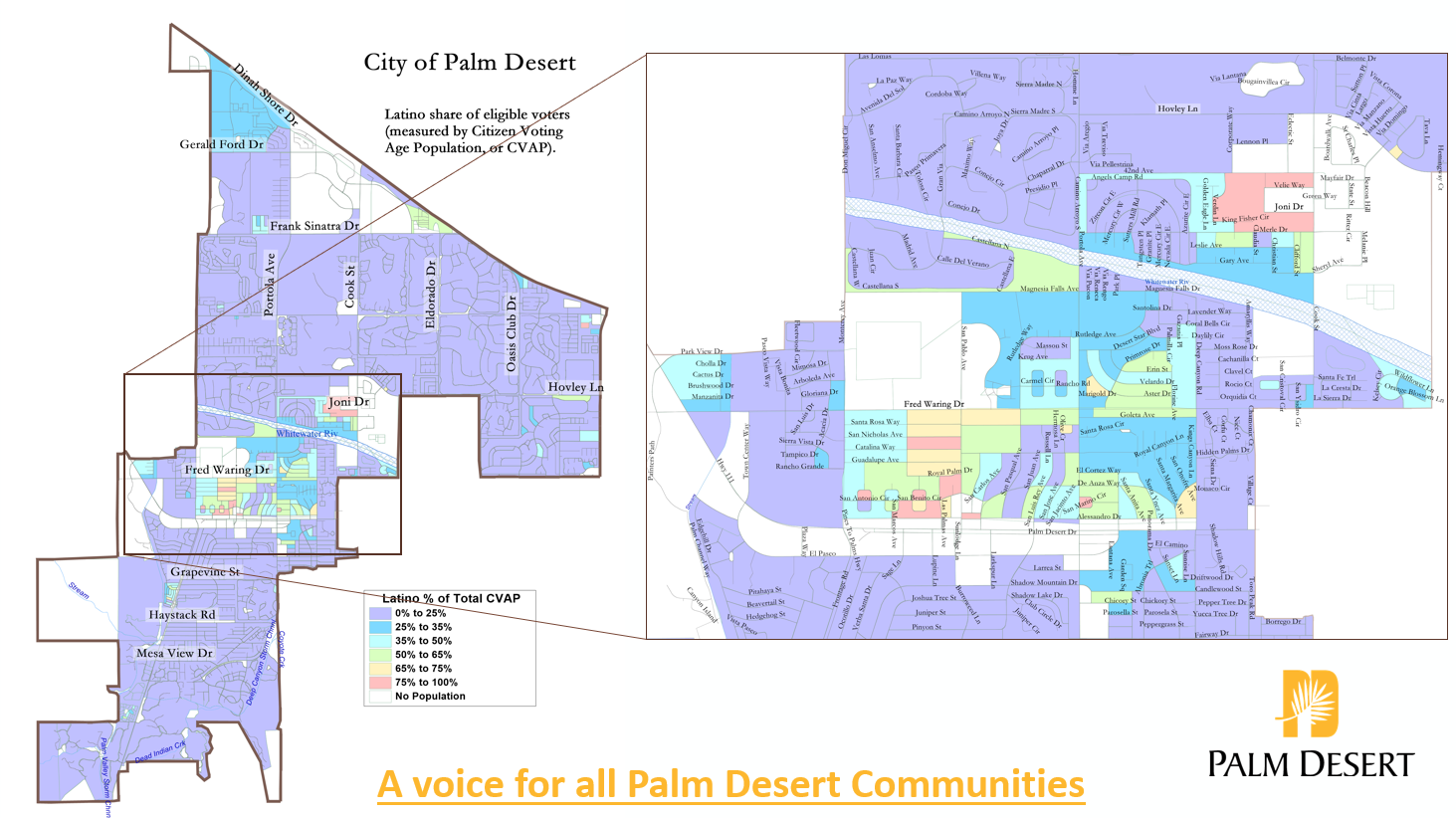 An agreed-upon settlement led to the creation of two districts in the city.
In November, a downtown district encompassing about 20 percent of the city's population will see one council member elected to the five-seat council. The second district will include the rest of the city, where voters will choose four council members.
This marked the second open house for residents to voice their opinions on the districts. The City anticipates adopting the district maps through a Council vote on April 16.
For more information, click here or contact City Hall at 760-776-6411 or info@cityofpalmdesert.org.