A very fine Valentine('s Day)
Palm Springs was warmer than yesterday by four degrees, coming in with a high temperature of 75°. What a difference between what was experienced on this Valentine's Day compared to V-Day of last year!
In 2019, Palm Springs recorded 3.69" of rain in a single day setting a record as the third wettest day in history for the city!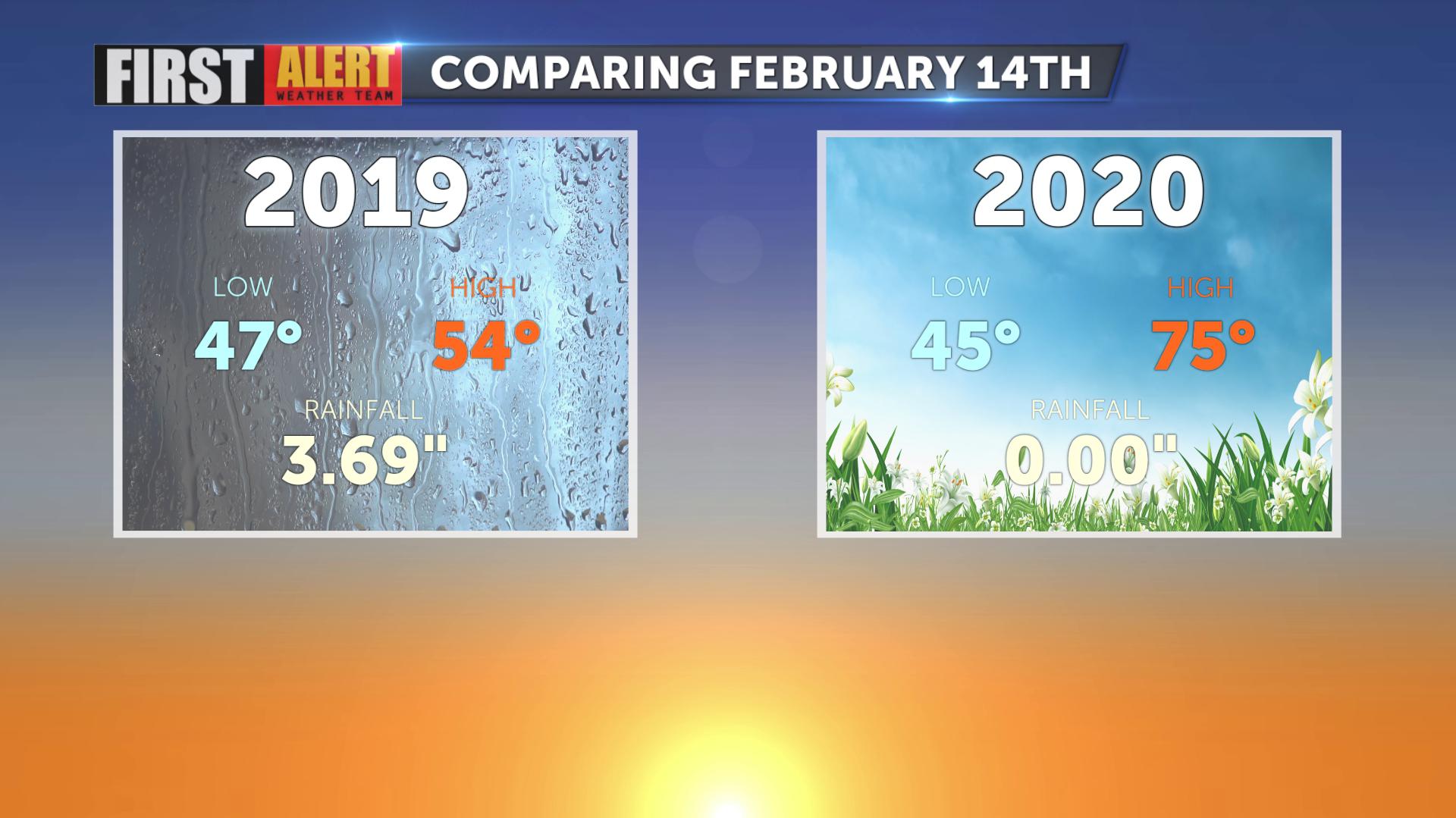 A ridge of high pressure over the Eastern Pacific will influence our weather through the weekend with warming temperatures and low humidity.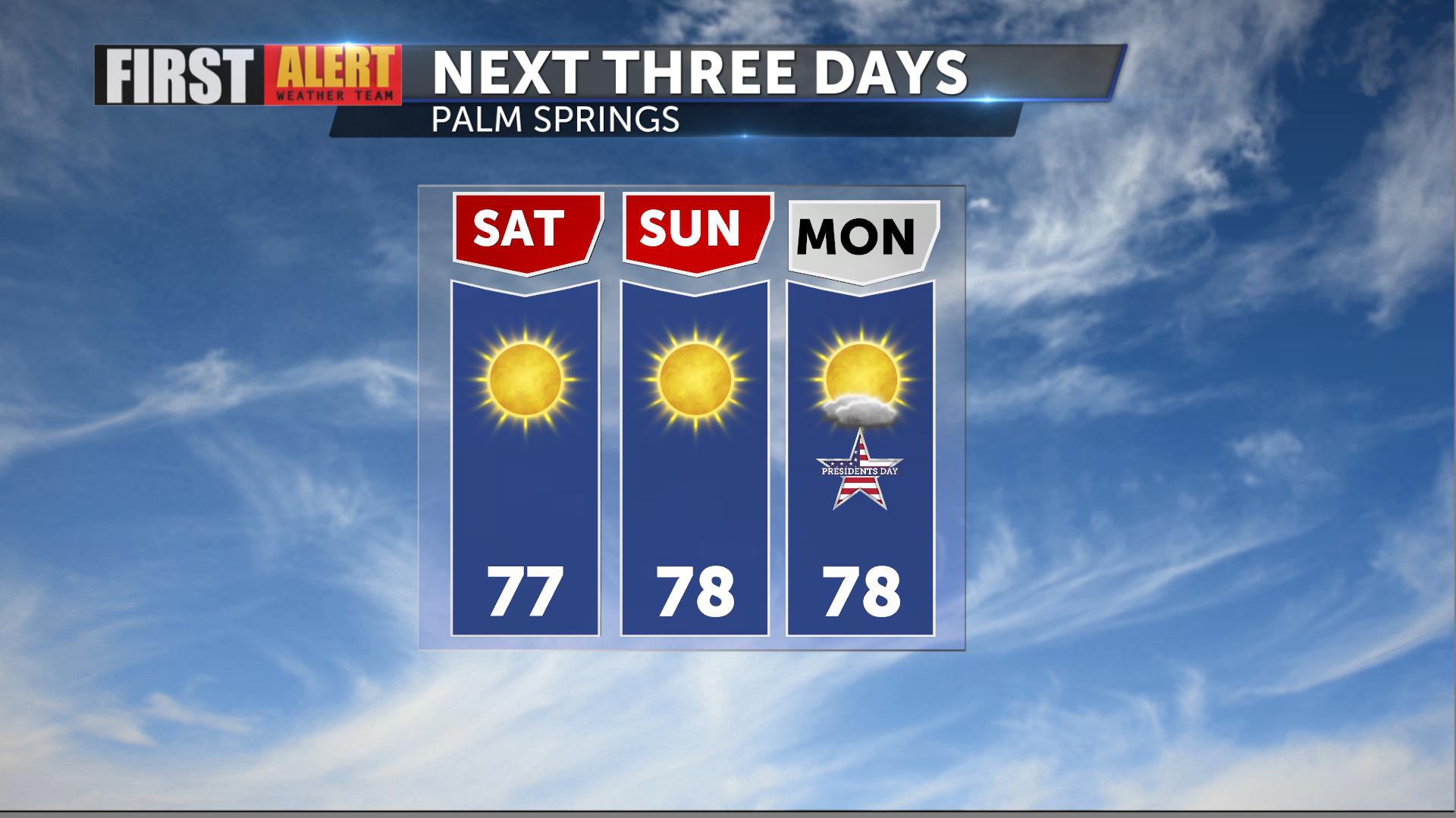 Temperatures will back into the mid 70s by Tuesday of next week. Wind may become the focus on Wednesday.