Parents of young swimmers push to keep Palm Springs Swim Center open as city council faces budget crisis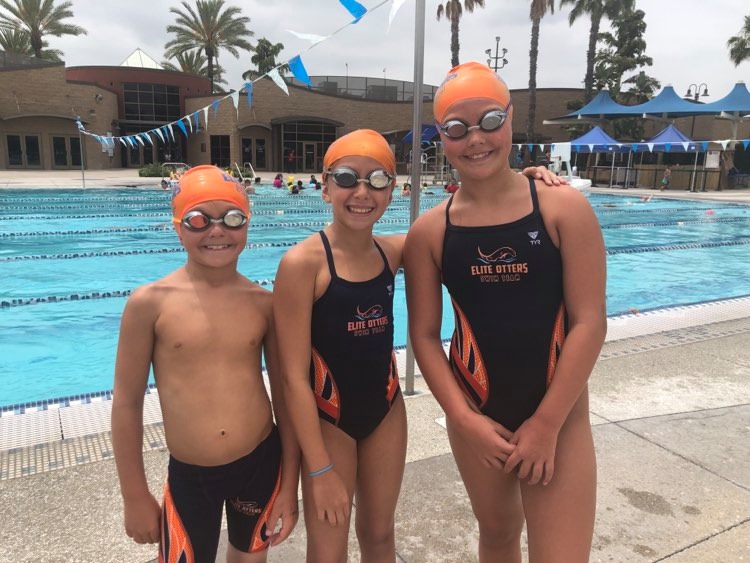 Young swimmers and their parents gathered Tuesday morning outside the Palm Springs Swim Center.
They are the "Elite Otters Swim Team" who used to train at the pool two hours a day, five to six days a week before the pool was locked because of coronavirus.
"I love everything about swimming and I love the way that I feel in a race," said team member Ava Otteson.
The team is concerned about changes at the pool because of what Palm Springs Mayor Geoff Kors describes as an "$80 million hit" to the city's budget attributed to revenue lost during the pandemic.
The swim team's president says closing the pool would have a "devastating impact" on the community, for a facility used not only by the Otters but by people of all ages and backgrounds.
"People rely on this facility, the swim center everyday of their lives for their physical, emotional and spiritual well-being," said Steve Hecht.
The team tells us the pool is also used to host 4 to 6 competitions a year drawing visitors from all around Southern California.
Josh Otteson, who has 4 children on the team, says moving to another public pool in the desert is not an option.
He says all other facilities are "maxed out".
"I just feel sad. This place is like a second home to us. It's devastating that they are even thinking about it closing it."
Otteson says several of the swim team members have aspirations for competing at the collegiate level and one who has a shot at qualifying for the Olympics.
Each member of the city council was not available to comment on camera.
In a written statement, Mayor Geoff Kors told News Channel 3 the council wants to "keep the pool and community centers open even at reduced hours if there is a way to do that".
City Manager David Ready expects the pool will move to a limited schedule.
"Potentially it could have a reduction from 7 days a week down to potentially 5 or 4," said Ready.                   
The Palm Springs City Council ie expected to talk about funding for the swim center at their next meeting Thursday afternoon.
A final decision could come this week or early next week according to Ready.