"I said to myself I'll plead" Former Trump Advisor visits La Quinta Republican Event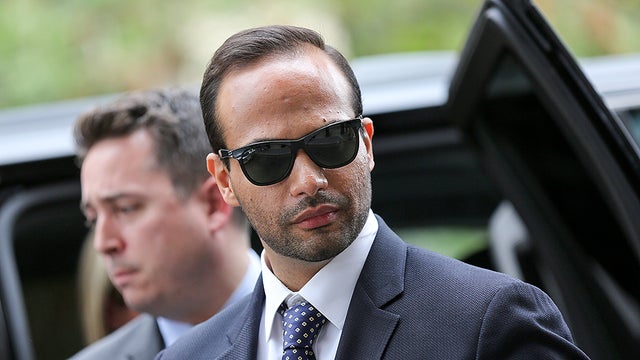 George C, a former Trump campaign advisor in the 2016 election, spoke on Sunday at the East Valley Republican Women's event in La Quinta.
Republicans gathered around the podium to hear George Papadopoulos' cover a range of topics including his time behind bars.
"I said to myself I'll plead to get these monkeys off my back but then I'll get them in the media and that's exactly what I did," said Papadopoulos.
In March, Papadopoulos released his book "Deep State Target: How I Got Caught in the Crosshairs of the plot to bring down President Trump."
In the book, he gives readers a first-hand experience to serving 12 days in prison after pleading guilty to making false statements to the FBI related to the agency's investigation of Russian influence in the 2016 election.
"It' s absolutely correct that I have no Russia connections. I never did but they were created around me by the intelligence services and that's why the origins of this entire scandal are now being truly investigated by John Durham," said Papadopoulos.
During the open discussion, C reveals in detail about being approached by foreign operatives after joining the Trump campaign.
"Italian intelligence people probably FBI that's where they are like here is Joseph Mifsud the guy you're suppose to meet that's going to help you," said Papadopoulos.
He says "The Deep State" exists and that's one reason why he wrote book.
"For two years, people were talking about me and my story and what I was involved in as if they had any idea of the truth when they didn't and that's why so much of what is happening now is really shocking America and the talking done on TV," said Papadopoulos.