Over 3,000 people gifted with toys at Coachella Valley Rescue Mission's annual toy drive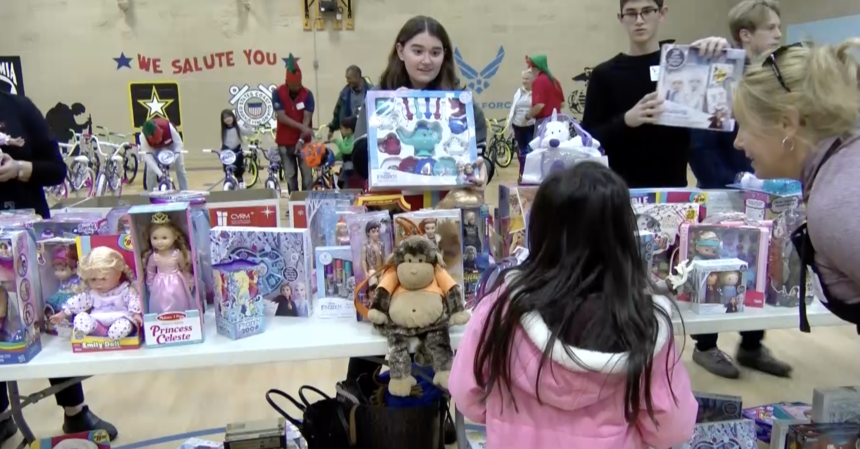 The Coachella Valley Rescue Mission's annual toy giveaway brought Christmas cheer to thousands of children in the Coachella Valley on Saturday. News Channel 3's Caitlin Thropay was at CVRM to see the bright faces of some very grateful children.
"I got a Barbie!" one little girl said. "I picked out a football, hot wheels and some cars," a young man said.
Each child was allowed to pick out three toys.
In total, 15,000 toys were gifted to over 3,000 people at the Coachella Valley Rescue Mission in Indio.
Thousands of families waited in a long line for hours, but by the time they received their gifts, everyone seemed to be full of Christmas cheer and with thankful hearts.
"I'm really grateful for this Christmas, for getting a bike," one young man named Ivan Olivas told News Channel 3.
In addition to thousands of toys, 250 bikes were also given out.
The Executive Assistant at CVRM shared why this day is extra sentimental for her.
"It means a lot and it's actually more personal for me because I was here six years ago getting toys for my kids and now that I get to do this for others means the world to me," Desire Tegge said.
For some of the kids, they said they aren't waiting until Christmas morning to play with their new toys. However, one young man did say he may save some for Christmas.
"Some of them I'll wait," he said.
The toy giveaway brought volunteers from all over and was a joyful way to bring the entire Coachella Valley community together.
"I'm helping kids find the perfect toy for them," one young volunteer named JT Gonzalez said.
"When you see someone's face and they don't get a lot of stuff like some of us do and when they do it brightens up their day and you see it and you want to smile," another volunteer, Yuritzi Castillo said.
And those smiles sure were priceless.
If you couldn't make it over to the CVRM in time, there will be another chance to get toys on Christmas Eve.