Memorial Service held for founding Palm Desert Councilmember Jean Benson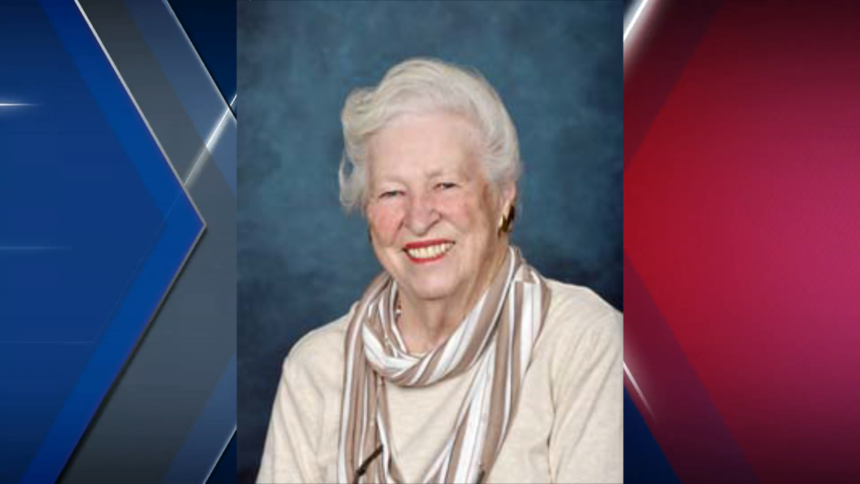 A memorial service is being held today for founding Palm Desert Councilmember and Navy Veteran Jean Benson who passed away last month at the age of 95.
It will be held at 3 p.m. at Sacred Heart Church, 43775 Deep Canyon Road, in Palm Desert.
Benson was born and raised in LeGrande, Oregon. Her public service dates back to World War II when she volunteered with the U.S. Navy as a member of the WAVES (Women Accepted for Volunteer Emergency Service).
Benson moved to Palm Desert in 1969. She became involved in local politics in 1970 when she supported a campaign to incorporate Palm Desert into a city. She was elected to Palm Desert's very first city council in 1973, the same year the community was incorporated. She was the city's first female councilmember.
In 1987, Benson became the city's first female mayor. She would go on to serve as mayor a record six times during her 32 years on the city council.
Benson retired from politics in 2014 at the age of 90.
One of her most cherished accomplishments during her career was the creation of the Jean Benson Childcare Center, which is run by the Family YMCA of the Desert. It offers free/low-cost childcare for children ages 2-5. Benson strongly felt that Palm Desert needed to help working mothers by providing a safe environment for children.
She passed away on November 26.