An inside look at coronavirus quarantines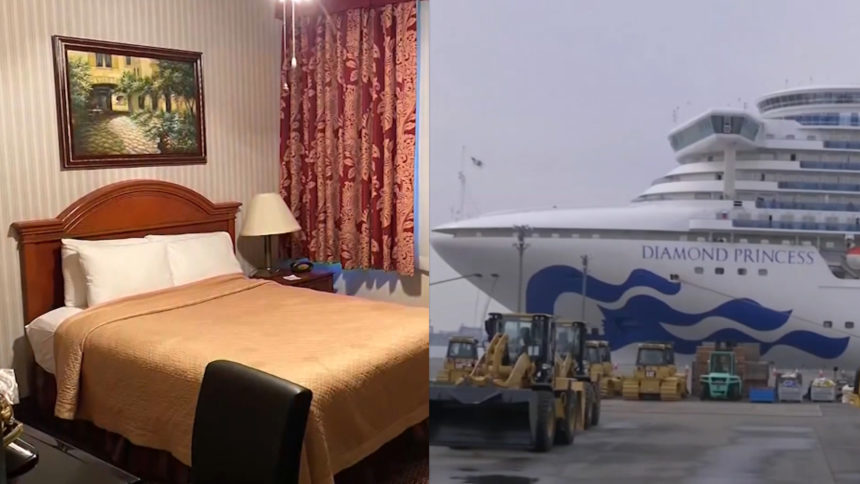 New details are emerging about what life is like for travelers confined to quarantines due to the rapidly spreading coronavirus outbreak.
Public health officials said they tried to keep life as normal as possible for 195 people who were isolated for two weeks at March Air Reserve Base in Moreno Valley after being flown in from China. It was the United States' first federal quarantine in more than 50 years.
They lived in a hotel on the base — what officials referred to as an 'Air Force inn.'
"We used two wings at the March inn and that gave them comfortable rooms with privacy," said Dr. Cameron Kaiser, public health officer with Riverside County. "At least crummy Motel 6 quality, at least that high."
And while the American travelers were restricted by the government from leaving, health officials said they tried to keep them comfortable and entertained.
"They had a Super Bowl party, there was tai chi and Zumba," Kaiser said. "There were kids on scooters, somebody was doing chalk art out in the courtyard."
Health officials called the historic quarantine both necessary and expensive. The entire operation cost the county about $1.5 million — money Congressman Raul Ruiz is pushing the federal government to reimburse as officials warn it could happen again.
"If you drain resources without replenishing them, you won't have necessary resources to fight this public health crisis," Ruiz said.
Tammy smith was one of thousands quarantined on the Diamond Princess cruise ship in Japan, the same ship a Riverside County resident became infected with coronavirus. That person is now in isolation in northern California.
"You're going, 'Who's not washing their hands,' I could hear people coughing and sneezing behind their masks…it was nervewracking," Smith said.
The ship's crew took everyone's temperatures, and an emergency order was issued by the captain.
"He came on and said, 'All passengers return to your cabins and stay there until further notice,'" Smith said.
For nearly two weeks, they were confined to their cabins. Some had a balcony, but others were allowed only an hour per day to walk on the deck.
Smith said the trip back on a cargo plane was the worst part. Infected passengers sat behind a plastic barrier.
"It was a total shift in mindset because we had been conditioned for 12 days to stay six feet away from people, and so now we are elbow-to-elbow," Smith said.
She is now in quarantine at Travis Air Force Base. So far, she's tested negative for coronavirus. If all goes well, Smith said she will be able to leave next Monday.
You can reach Jake on Twitter, Facebook or email him at jake.ingrassia@kesq.com.