Live at Noon: Gov. Newsom's coronavirus update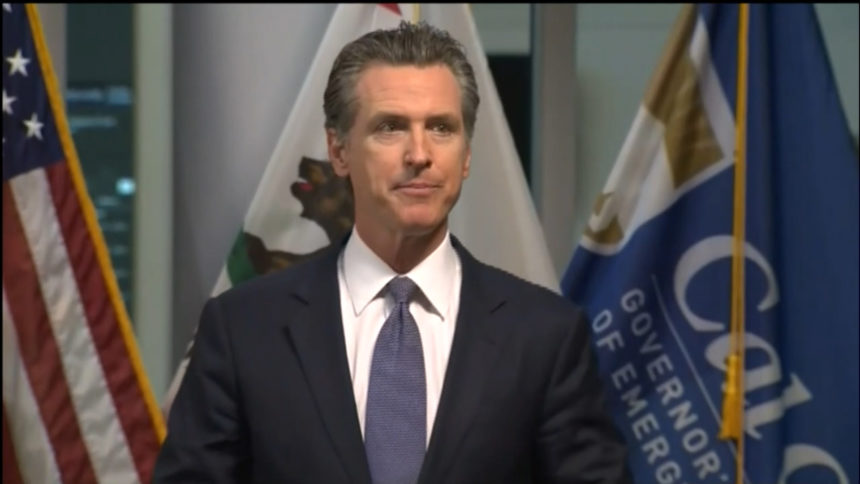 Governor Gavin Newsom's daily update on the state's response to the coronavirus pandemic starts at Noon.
You can watch the news conference live on air on News Channel 3 at Noon. You can also view it live online at KESQ.com/Livestream-Events.
Earlier Friday, the California Governor's Office tweeted that Governor Newsom met with previous California Governors Davis, Brown, Wilson, and Schwarzenegger. The governors discussed "how California will recover safely and quickly," according to the tweet.
In previous updates, Governor Gavin Newsom said there is no specific date for when the stay-at-home restrictions will be relaxed.
"We have tried to make it crystal clear that there is no light switch and there is no date," Newsom said.
The Governor did announce however that the state is lifting its restriction on scheduled surgical procedures that have been put on hold due to the coronavirus, saying there is sufficient hospital capacity to allow such operations.
Other social-distancing and stay-at-home orders will remain in place.
Newsom said the decision on whether to lift them will be "driven not by ideology" but by science and the spread of the virus.
California Gov. Gavin Newsom had previously warned some counties that are starting to loosen restrictions during the coronavirus pandemic that doing so could lead to a rise in cases.
"I caution those elected officials that practicing physical distancing has worked to keep those numbers relatively modest in terms of growth, but if we pull back too quickly, those numbers will go through the roof," Newsom advised Tuesday.
The governor said his office is in contact with local officials and counties. Newsom said counties can start to reopen as long it doesn't conflict with current state guidance.