Rancho Mirage group knits pouches for displaced animals of Australian wildfires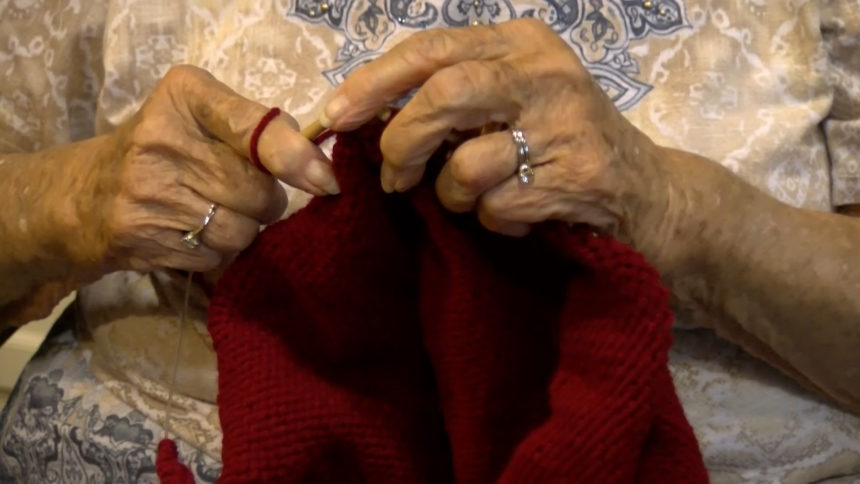 A Rancho Mirage senior assisted living group has volunteered to help knit makeshift pouches for animals displaced from the Australian wildfires. Brookdale Assisted Living is partnering with Carolina Waterfowl Rescue in North Carolina to be able to provide animals the materials.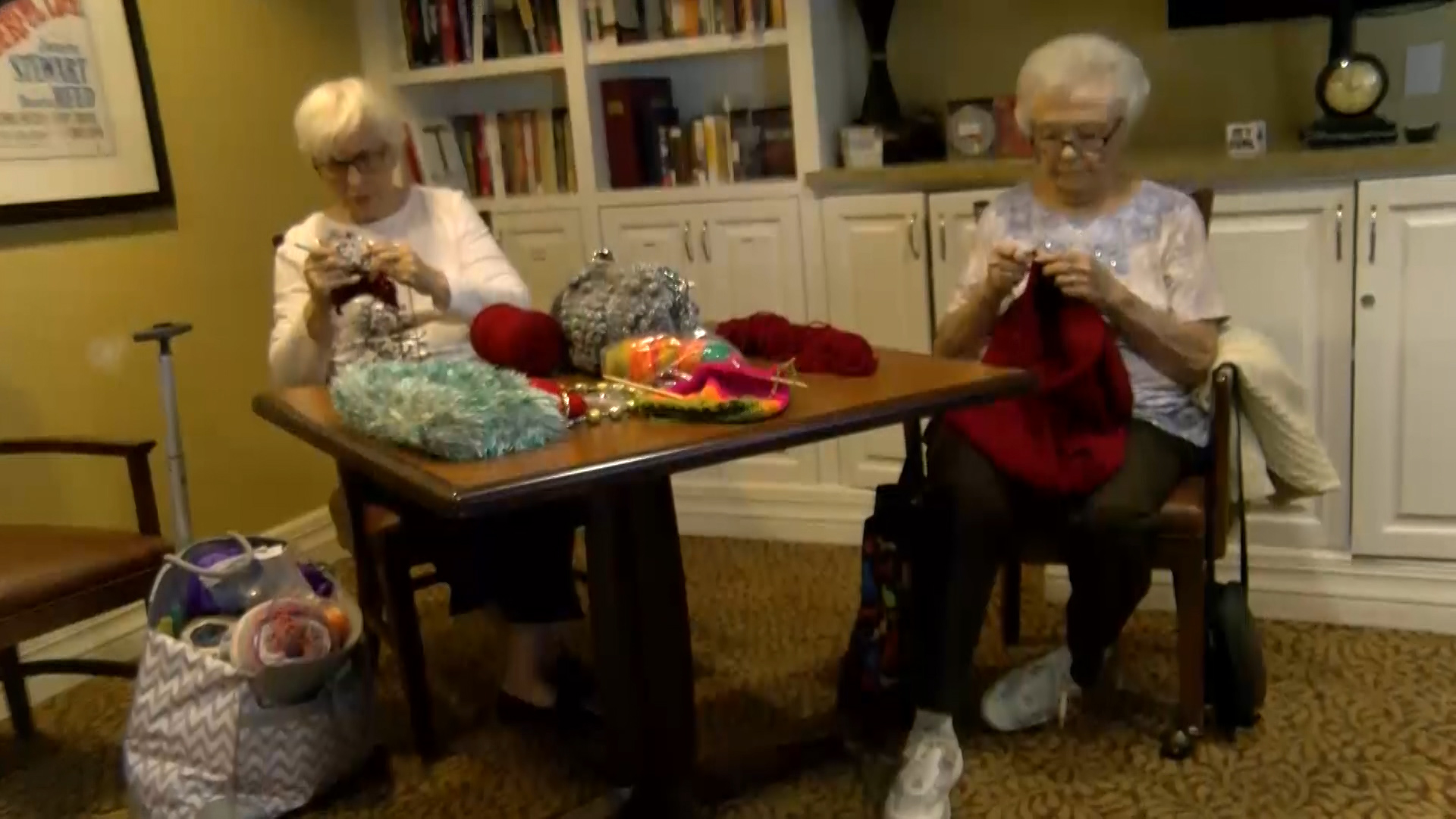 "They're just such innocent animals that need help, so it's very rewarding to be able to help them," knitter Deborah Dorsett said.
Dorsett is part of the group, knitting for a cause. Every Thursday they gather at Brookdale Senior Living to make shawls, beanies and more. Now, there's a new task that involves a different challenge.
"I received an email about 6 weeks ago with a plea from the North Carolina Waterfowl Rescue asking for our knitters to make a whole list of items for the animals that were displaced in Australia from the wildfires," Resident Program Manager at Brookdale Senior Living in Rancho Mirage, Daniel Coover said.
The group partnered with Sacred Heart Church in Palm Desert, and other members of the community to help the North Carolina-based organization in fulfilling a list of items including pouches, blankets, wraps, and nests.
The group has began making nests, designated for rodents and birds. Knitters say they are beginning with the easier items on the list, and will then begin making pouches for kangaroos and koalas.
In the past 5 months, wildfires ravaged Australian forests and torched more than 18 million acres, leaving both destruction and death. Many of the animals that survived the flames lost their habitats.
"Due to the fires, the birds don't have enough materials in order to create their nests," Sacred Heart Church receptionist, Imelda Cordero said.
Cordero has already knitted several nests. She says it takes her about 1-2 hours to complete one single nest.
"If we could do something that is so simple and help our natural wildlife, why wouldn't we do something? It's entertaining, it's fun. At the same time we're helping Australia," Cordero said.
Alice Brzykcy helped organize the effort.
"Just as many as we can all get because from what I hear, there's a big need," Brzykcy said.
The group will knit, and then send over whatever they've made.
"I couldn't understand it until I see these little videos of them and they're lost and then I see them in these little pouches and I think, 'Oh my God, it's really meaningful.' So yeah it makes a big difference," Brzykcy said.
"The nice part about that list is it's going to be something new and different; Something I haven't done before-- a challenge to make something new and different so as long as it's going to help them, that's all that's important," knitter Alice Kluzac said.
If you would like to help out, you can contact Daniel Coover at 760-340-5999.