More than 800 high school students screen and discuss films on final day of film fest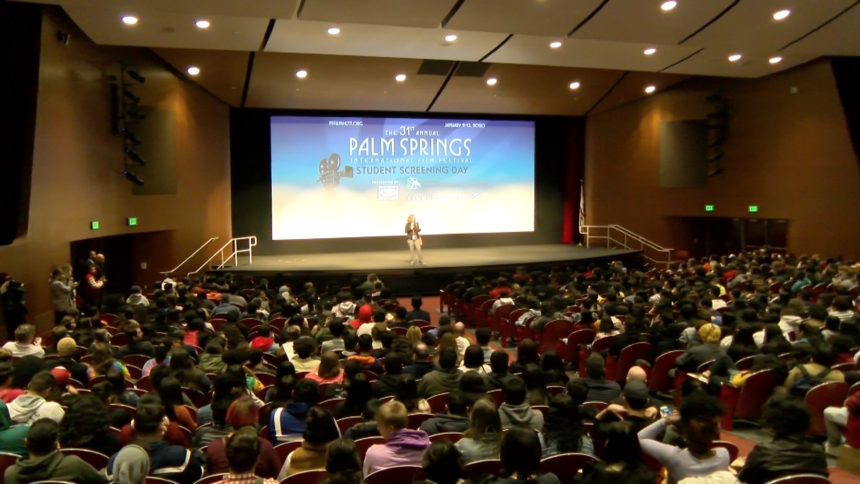 More than 800 local students had a fun Monday morning gathering for a free screening of two films as part of the final day of the Palm Springs International Film Festival.
Students first watched "Changing the Game," a documentary following the lives of three young transgender student athletes.
The film tackles the controversial issue of trans inclusion in sports. Many in the audience were moved to tears. The auditorium erupted into applause at the end.
"Just hearing them scream and hearing them clap and hearing them cry it meant absolutely everything," said Alex Schmider, the documentary's producer.
Schmider did a Q&A and spoke with students following the screening. "This screening has been one of the best and most amazing so far," he said.
Two transgender students in the audience say representation on screen matters. "It was amazing because I've been hated on by so many people and I think it's just so nice to be in a place where everyone was cheering," said Ethan Romero, a Cathedral City High School student.
"My reaction from the movie is something I'm going to remember for a long time. It brought me to tears because I didn't think a lot of people cared," said Marcel Marroquin, a Palm Desert High School student.
The annual screening event also serves to inspire future industry talent. "It's a wonderful opportunity for all of our students to not only meet filmmakers but also maybe even think about job behind the camera or in front of the camera," said Barbara Anglin, Arts Coordinator, PSUSD.
Zack Solomon, once a student in the audience himself, now helps make the film fest a reality each year. He also served as the festival's host this year. "If you are a young student and you love movies come find me it's my business to try and create opportunities and give students a platform," he said.
The students also screened "The Vast of Night" a feature film starring Sierra McCormick, a local graduate.