Desi Strong Foundation raises nearly $15,000 for childhood cancer at Run/Walk 4 Kids 5K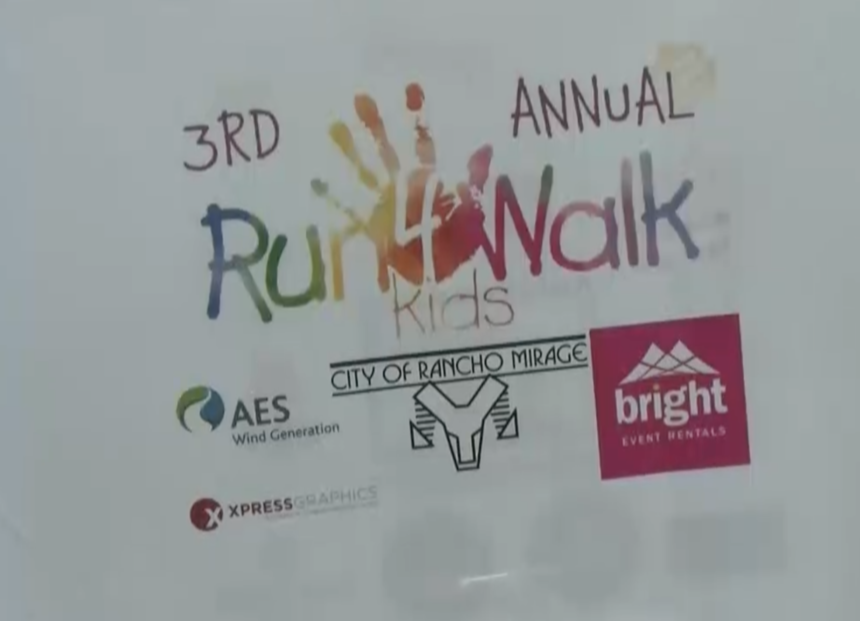 Cancer has touched many people's lives. In fact, every day 43 children are diagnosed with cancer.
On Saturday, the Desi Strong Foundation shined a light on pediatric cancer through a run/walk for kids in Rancho Mirage.
250 people participated in the 5K. They raised about $15,000.
It's the third year of this walk/run and Desi's dad, and co-founder of the Desi Strong Foundation, Terry Cechin hopes it continues to grow every year.
"What I'm most proud of is we've raised and distributed over $500,000 since we became a 501C3 and that's just a big milestone considering all of our board members and volunteers don't get paid. We all do it just for a passion of wanting to find a cure for children's cancer and helping these families get through this difficult time," he said.
The money goes towards three things. The Desi Strong therapy dolls. So far, they've shipped 1,300 desi dolls all over the world.
The foundation also donates to cancer research and also gives to families struggling financially while battling childhood cancer.
You can read more about the foundation and Desi's story on their website: https://www.desistrongfoundation.org/