Bermuda Dunes Learning Center students enjoy snow day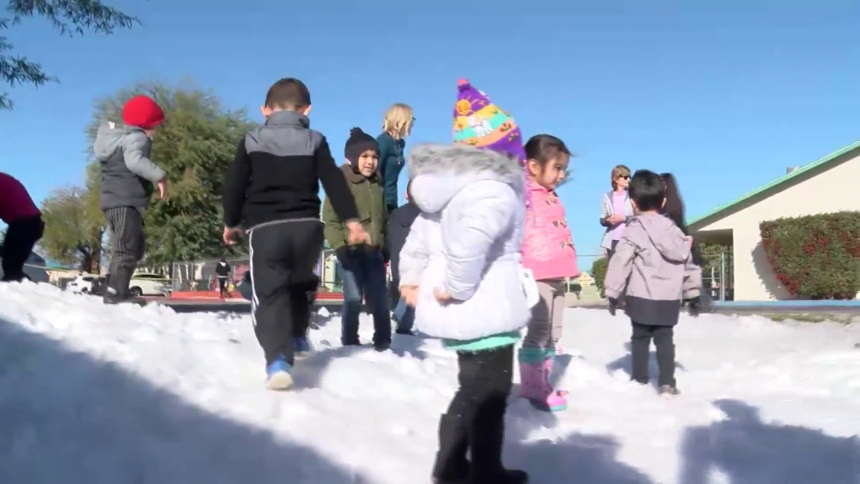 Some local youngsters had the opportunity to experience something unthinkable in the Coachella Valley Thursday morning - a snow day!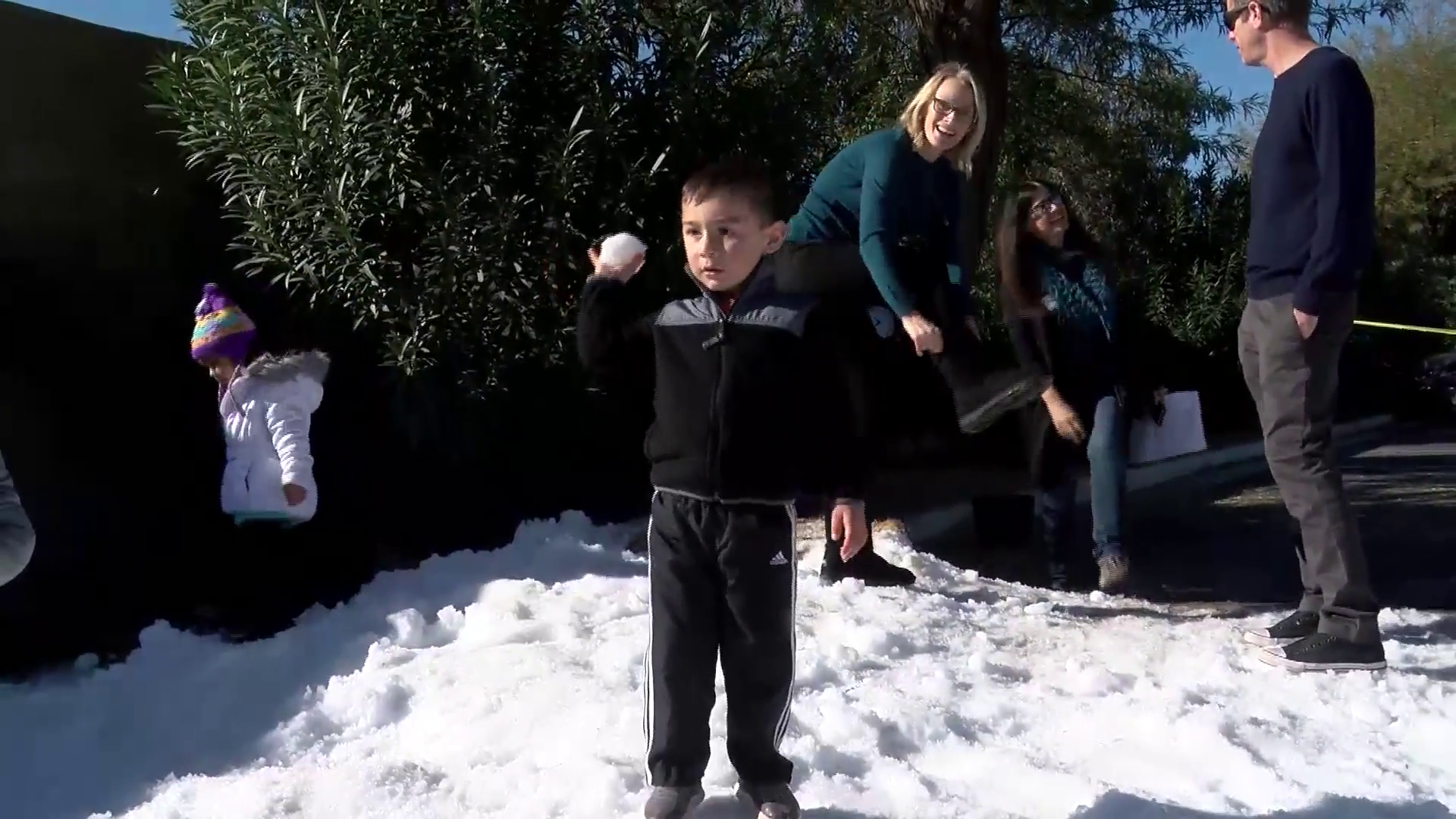 Continuing its yearly tradition, the Bermuda Dunes Learning Center trucked in about a ton of snow for the preschool students to play in. For many students, this is the first time they've had a chance to play in the wintry mix.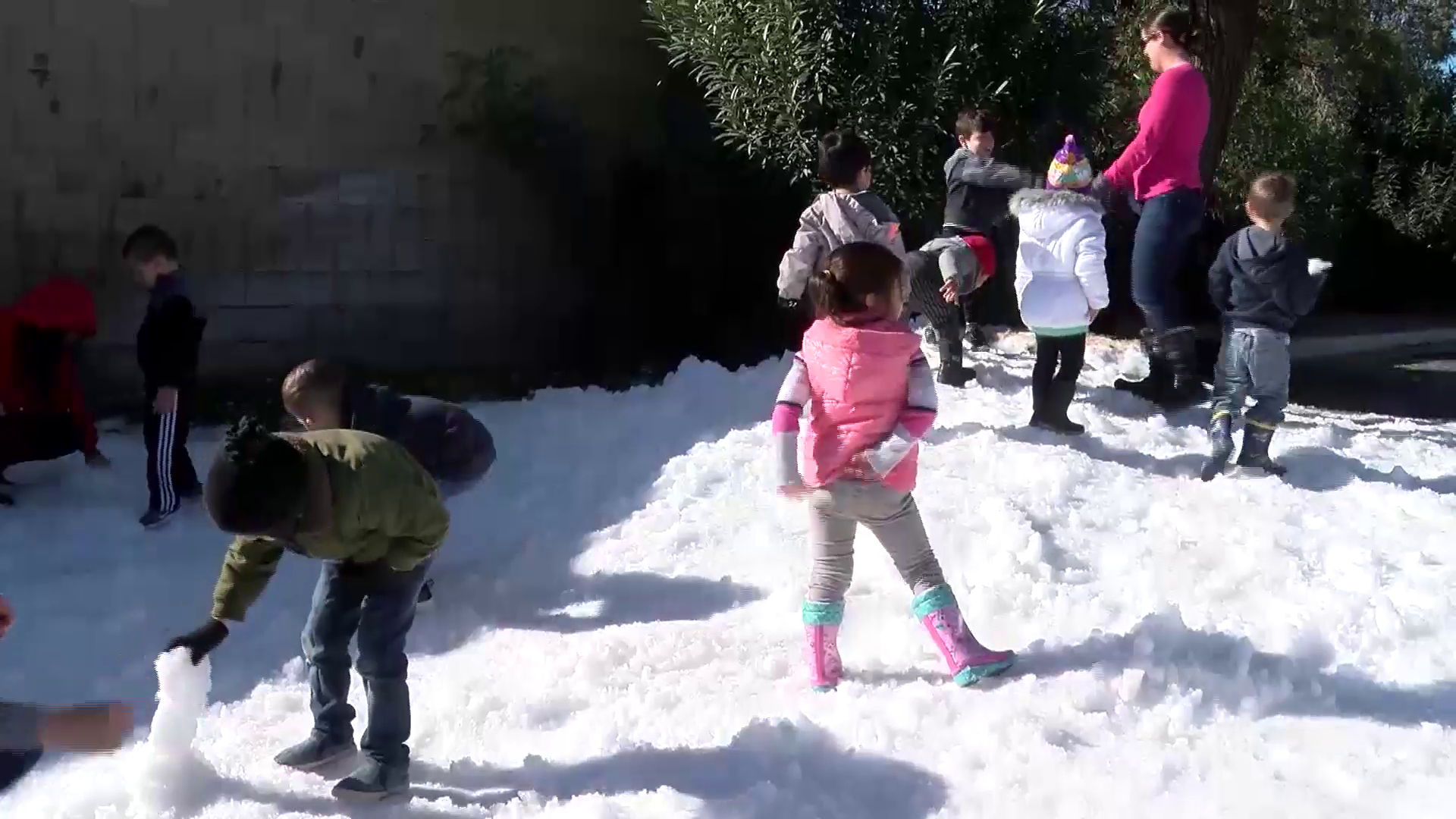 Students were seen slipping, sliding, packing snowballs, and making miniature snowmen in the center of the valley.
Sunny, temperatures soaring above 70, and a thick layer of snow.