U.S. Olympic Softball Team defeats No. 1 UCLA at the Mary Nutter Classic in Cathedral City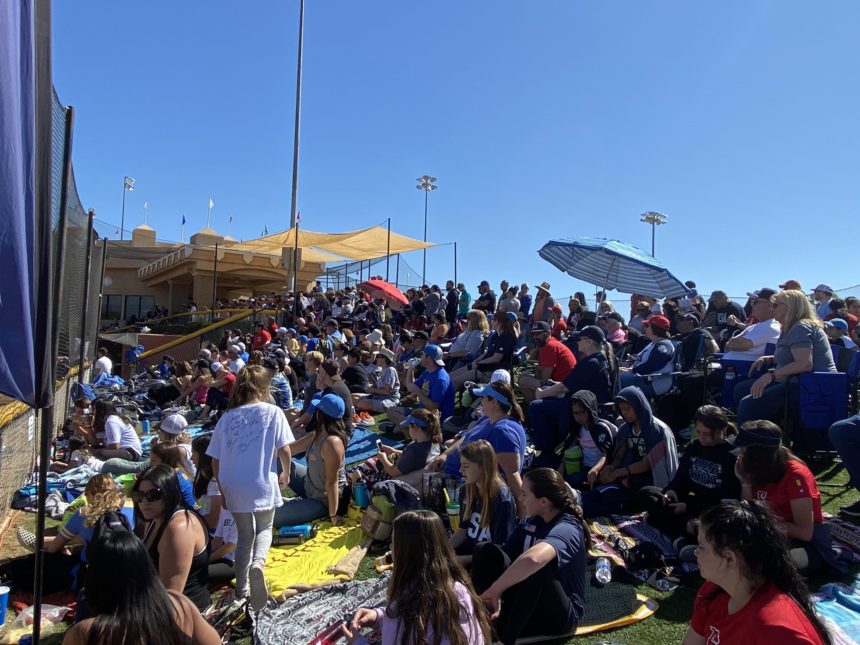 The final day of the Mary Nutter Classic at Big League Dreams in Cathedral City was highlighted by the match up between the U.S. Olympic Team and No. 1 UCLA.
Replica Wrigley Field, which holds the largest crowd at the sports park, was surrounded by fans during the game.
UCLA once held a two-run lead, but Team USA came back to win 9-3.