Cold front arrives tonight
The cool down has begun even though today's highs were still above average for February 2nd.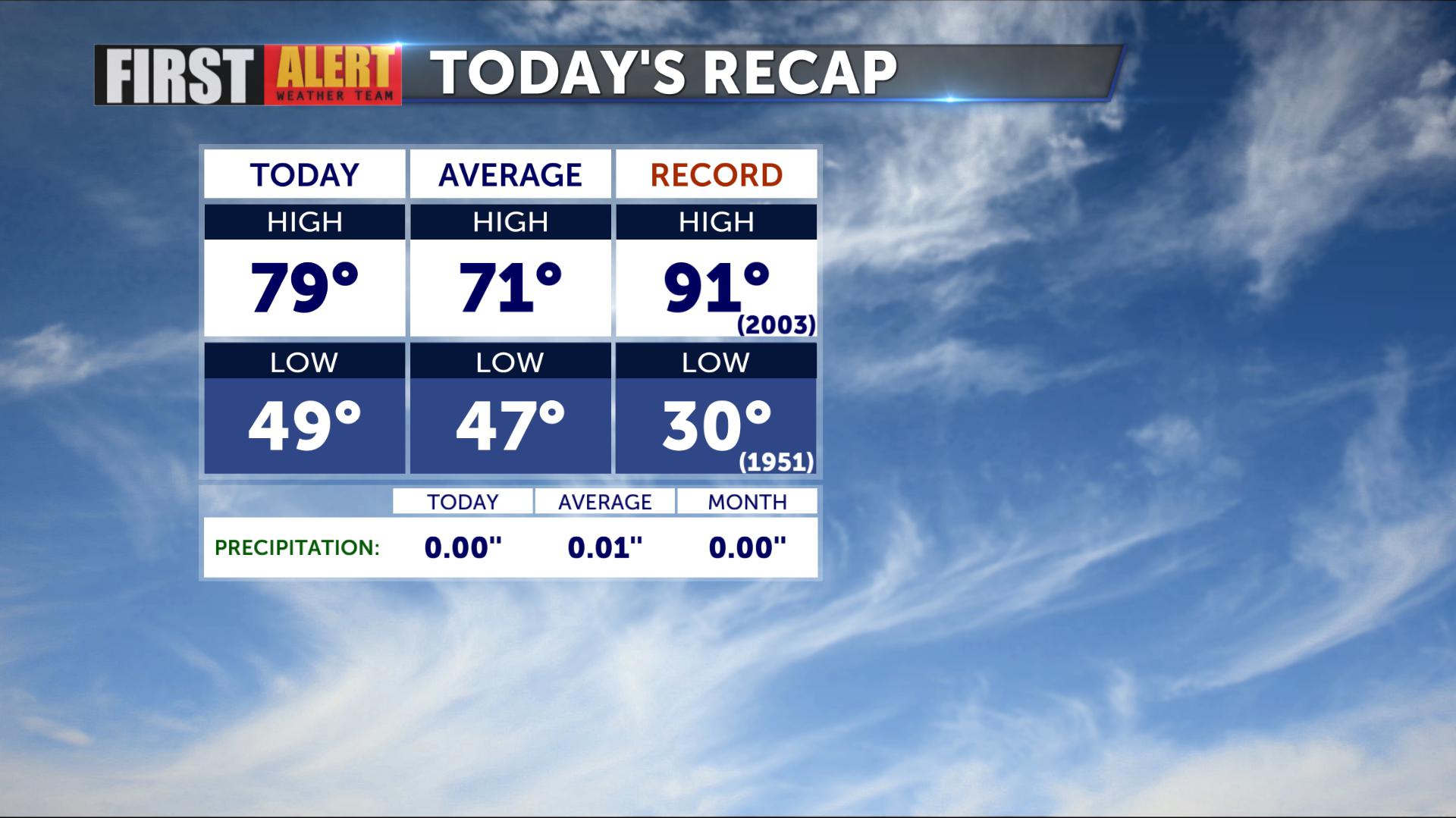 A cold front will sweep across Southern California tonight creating gusty winds into Monday afternoon.
A High Wind Warning is in effect for the Coachella Valley where gusts could reach 50 MPH, over 50 MPH gusts possible through the San Gorgonio Pass and around area mountains.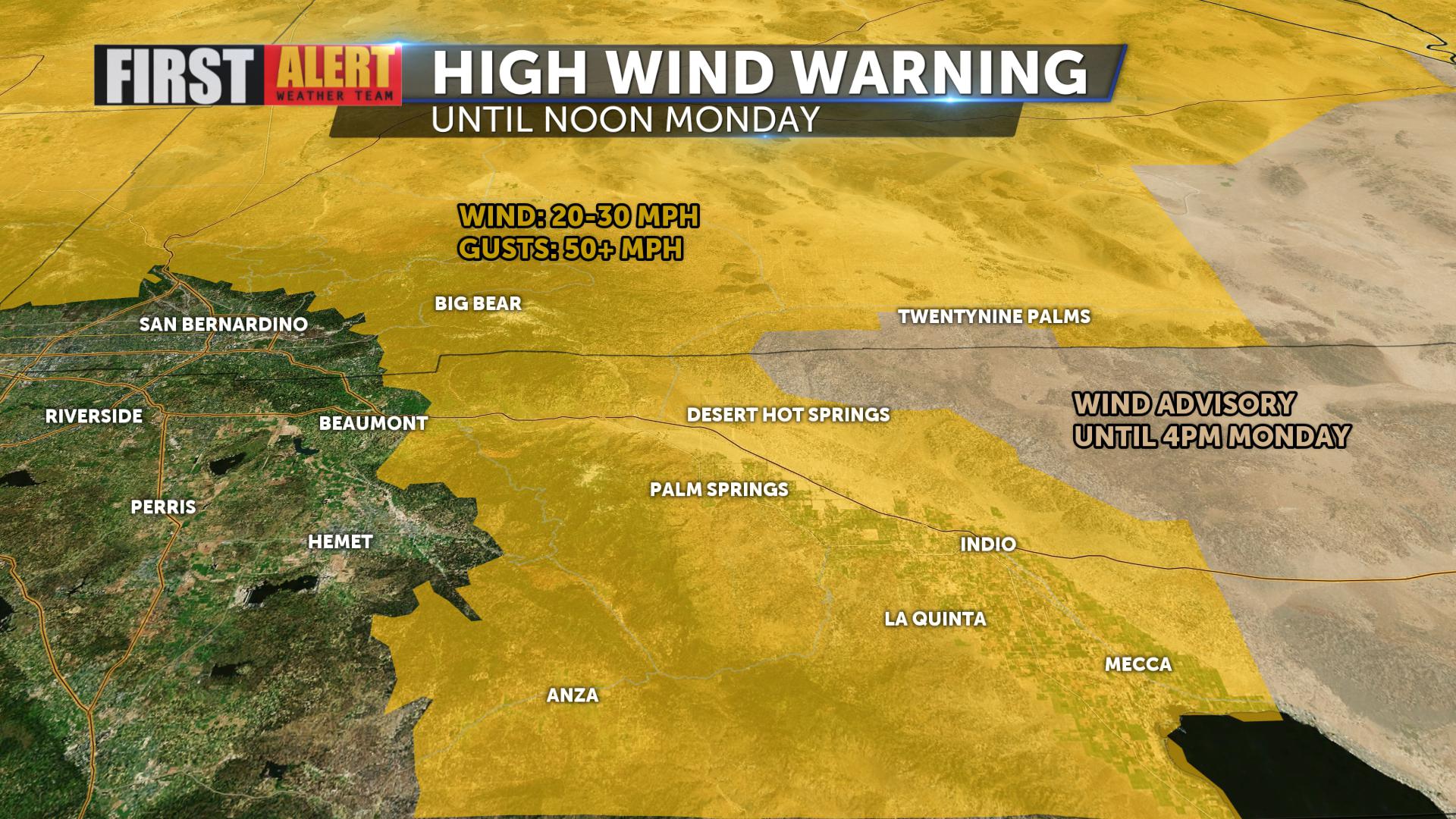 As the cold front moves through, cold air will linger in its wake dropping afternoon highs below the average for the first time in 13 days!
A Freeze Watch has been issued for the low desert Monday evening into Tuesday morning and again Tuesday evening into Wednesday morning. While Palm Springs is forecast to have a low temperature of 40° Tuesday morning, the east valley will be dropping into the 30s and wind-sheltered areas will find themselves near freezing.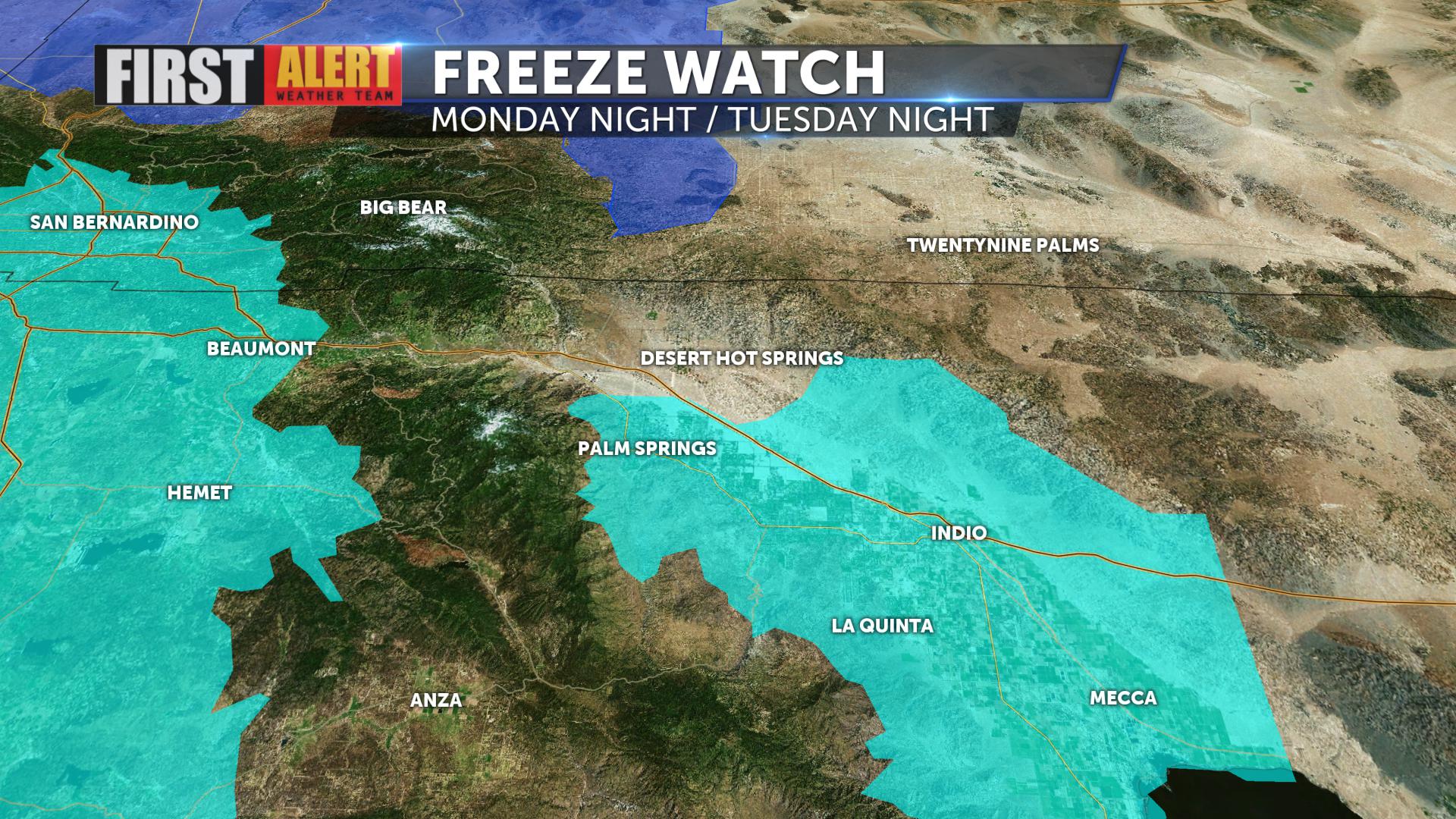 The return of cold mornings will quickly remind us it is still in fact winter.
Spring is just 46 days away!