Coachella Valley school districts discussing educational continuity plans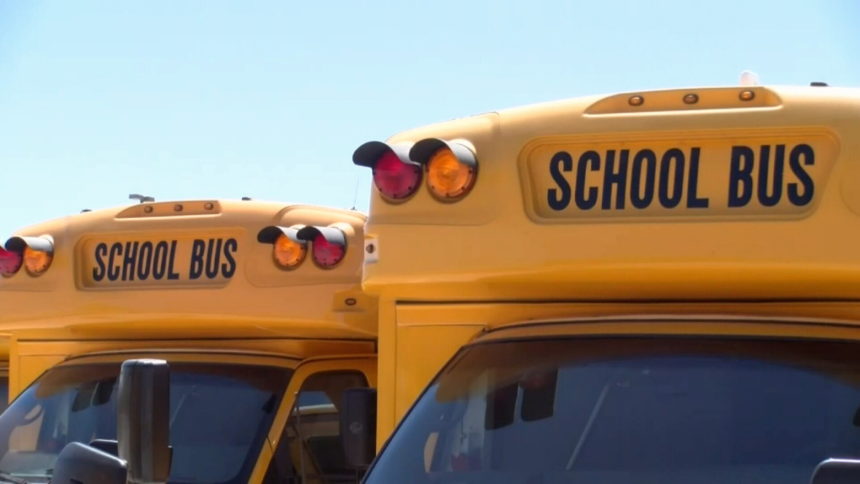 CORRECTION: Joan Boiko, Public Information Officer for Palm Springs Unified School District, tells News Channel 3 that PSUSD is not currently on Spring Break. Also, for this week, the district will provide students with "supplemental enrichment learning opportunities". District officials continue to work on the district's education continuity plan.
"Curriculum-related materials will possibly be available for students sometime next week," said Boiko.
INITIAL REPORT: Valley school campuses looked like ghost towns Monday with campuses closed, while district officials worked on plans for moving forward.
Playgrounds were quiet, parking lots were empty and flags were not flying at valley public schools.
Children were at home waiting for their next assignment.
The principals are working, many people at the district staff level are working but that will remain fluid," said Mary Perry, Desert Sands Unified School District Public Information Officer.
Perry says the superintendent, staff and teachers are working to finalize their continuity plan and said she would not release any details until Wednesday.
The plan will cover how learning will take place while campuses are closed.
"It's not in the principal handbook how to deal with situations like this but we are doing everything we are supposed to do," said Dr. Jose Montano, Principal at Andrew Jackson Elementary School in Indio.
Many parents are wondering if student learning will move forward covering new material once instruction begins, or will students be given "enrichment lessons" which simply reinforce what they've already learned.
"It's a little stressful. We want to make sure our kids and families are served appropriately, that they get what they need," said Montano.
Other un-answered questions include how printed lesson plans or packets will be distributed to students.
How much learning will take place online is another question, which is especially important for children who don't have internet access or have service that is not reliable.
"We would just encourage parents to enjoy the time to share with your children. Ask them what they were working on?" said Perry.
Perry and Montano say until lesson plans are finalized, the best thing for children to be doing at home right now is to read and practice math skills.
Palm Springs Unified District officials tell News Channel 3 they are officially on Spring Break this week, giving them more time to work on their plan for moving forward.
Dr. Maria Gandera, the Superintendent for Coachella Valley Unified School District provided this written statement to News Channel 3 regarding her district's plan for educational continuity:
"On Friday, CVUSD distributed a learning enrichment plan to all students. For those who did not receive their plan on Friday, families can pick-up their plan today from 10 am to 2 pm at the students' school site.
The District is considering several options if it becomes necessary to extend these learning plans for more than three weeks.

We will continue to update our community and ask that you all visit www.cvusd.us and our social media pages for updates."