Judge: Sexually violent predator won't be released into Joshua Tree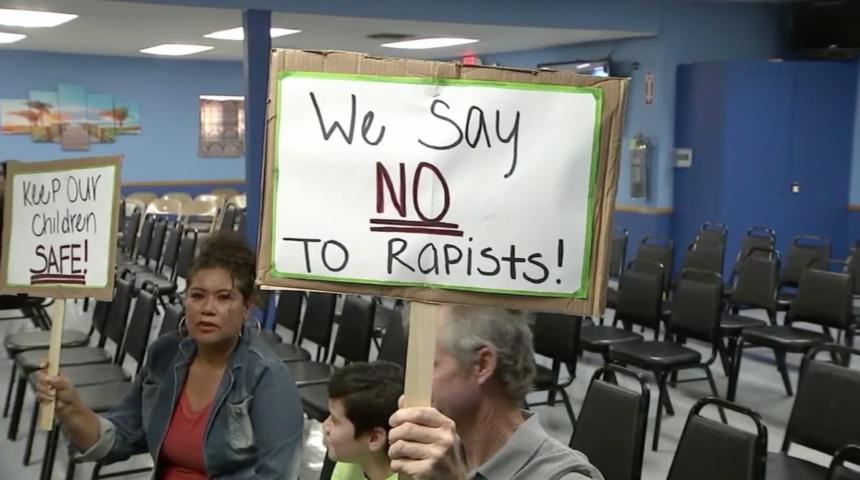 A judge ruled Thursday a convicted sex offender with no ties to the high desert won't be released into Joshua Tree, as previously recommended. For many, the judge's decision comes as a sigh of relief.
"We build our community the way we see, and it's a tough fight sometimes," said Joshua Tree resident Kathleen Radnich.
A tough fight — and a win for Joshua Tree residents who were against allowing Ross Wollschlagger, deemed by the state a sexually violent predator, into their tight-knit town.
"I'm just glad he's not coming here," Aaron Loffler said.
Thursday, the DA's office, San Bernardino sheriff, and nearly 2 dozen Joshua Tree residents went to court, successfully urging a Ventura County judge not to release Wollschlagger, who's convicted of raping two women and a 10-year-old girl, into their desert community, into their desert community.
"I think where we draw the line is when somebody tries to place a sexually violent predator from another county in the county of San Bernardino," said Sheriff John McMahon.
The issue caused outrage for weeks after a state hospital recommended Wollschlagger move into a home in a remote area of Joshua Tree.
"I hate to use that nimby 'not-in-my-backyard,' but in a small town, it's true because we give up a lot to have that sacred closeness of community," Radnich said.
The community spoke out at a meeting last month, voicing concerns about their children, schools and nearby bus stops — and the vulnerable neighbors who Wollschlagger would live near.
"He's very, very likely to reoffend and I know that I would be a primary victim for this guy," said one neighbor at the meeting.
"People get bored out here — they're going to get themselves into trouble and that could be extremely detrimental when it comes to a sexual offender," Loffler said.
Wollschlagger is due back in court next week for another hearing to determine where he should be released to.
The California Megan's Law website can track where nearby sex offenders live. Click here to access the map.
You can reach Jake on Twitter, Facebook or email him at jake.ingrassia@kesq.com.