Parents and students walkout at Yucca Valley school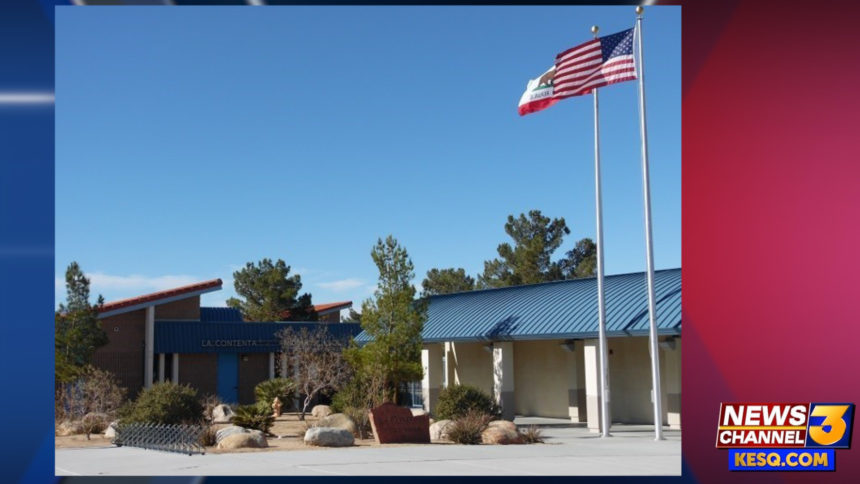 Parents and students at La Contenta Middle School in Yucca Valley gathered in front of the campus Tuesday morning to protest against unsafe conditions. Officials say the walkout was in response to numerous fights parents believe have occurred on campus, as well as other safety issues.
"La Contenta Middle School is having an astonishingly high amount of fights. These fights are happening daily, often, multiple times a day. Some of these children are being sucker-punched from behind and waking up in the hospital not knowing how they got there," one parent wrote to News Channel 3 about the situation at the school.
Morongo Valley Unified School District officials said were made aware of the potential class walk-out on Friday. According to the district, parents were encouraging students to walk-out of their first period classes on Tuesday.
"The school has implemented a campus-wide plan for Tuesday's 1st-period curriculum that will encourage students to stay in class. The curriculum will include a focus on students voicing their concerns and sharing solutions regarding school safety," said Kelly Daly, La Contenta Middle School Principal.
Officials say if students decided to walk-out, school site and district personnel have a specific plan in place.
Students who chose to walk out of their class were to be directed to a safe campus location. There they were to be allowed 30 minutes to participate in a peaceful walk-out. Location administration were set to be present at the assembly, encouraging students to share their concerns and ideas regarding school safety.
All parents who chose to have their children with them during the protest would have to check their children out in the office, using the usual process.
If students are brought to the campus late, the child will be tardy or unexcused. District handbook rules do not change.
"It is the primary concern for the district to constantly maintain a safe and orderly campus while continuing to support the student's freedom of expression. No students will be permitted to leave the campus premises without their guardian present and signing them out of school. The school has arranged to have additional security present during this time," said Superintendent Tom Baumgarten.
Parents plan to protest outside of the school at 6:30 a.m. and 1:30 p.m. Afterwards, parents will gather at the Morongo Unified School District School Board meeting hosted at Twentynine Palms High School at 7 p.m.
This isn't the first time parents have spoken up about safety issues at the La Contenta Middle School.
In March 2018, parents gathered at a school bus stop after a 3-year-old autistic boy believed to have been bullied. Moms, dads, and grandparents waited at the bus stop after school, holding up anti-bullying signs and sharing their stories.