An exclusive look at one swiftwater rescue team in the Coachella Valley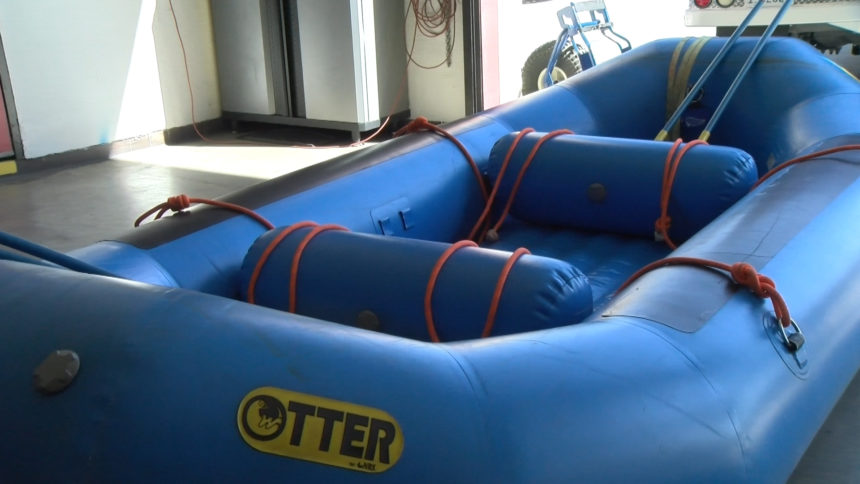 A web-exclusive look at the Palm Desert swiftwater rescue team. This is one of the two teams in the Coachella Valley.
We spoke with Tony Gomez, a fire apparatus engineer and swiftwater team member that said when that call comes in, "It's back to our training, it's all procedural." To be part of the swiftwater rescue team inside the Riverside County Fire Department, firefighters must go through intensive training.
Greg Roberts, a fire captain in the city of Palm Desert for Riverside County Fire and Cal Fire detailed about the training, "Its rescue swimming, being able to throw rope bags from the shore. Getting into the boat, operating the boat, riding the boat if it capsizes and we are inside of it so we can get back into it and try and get back to work." The initial training class is one week long. Then, every three years they go through additional training. Gomez said they have to go through various drills and scenarios to brush up on their skills so they remember how to deploy all the tools that they have.
These teams were created years back in order to specialize in certain types of rescues. Fernando Herrera, the public information officer for the Riverside County fire department and Cal Fire said, "Over time we learned, we adapted and then we got the equipment that was needed. We trained our personnel to be able to do some of these rescues."
Roberts walked us through the gear they have in their swiftwater rescuer bags. They have a helmet, a flotation device, booties, a throw bag, a dry suit, and some optional fins. They also have a line gun, or lucky launcher as they call it, that can shoot a rope line to a maximum of 300 feet across moving water. They have a boat that can be rowed themselves or that they can tether off and control it from the shore if they need to. Some of the more basic things in their toolkit include gloves, containers for their radios so they don't get wet, and knives to cut something loose.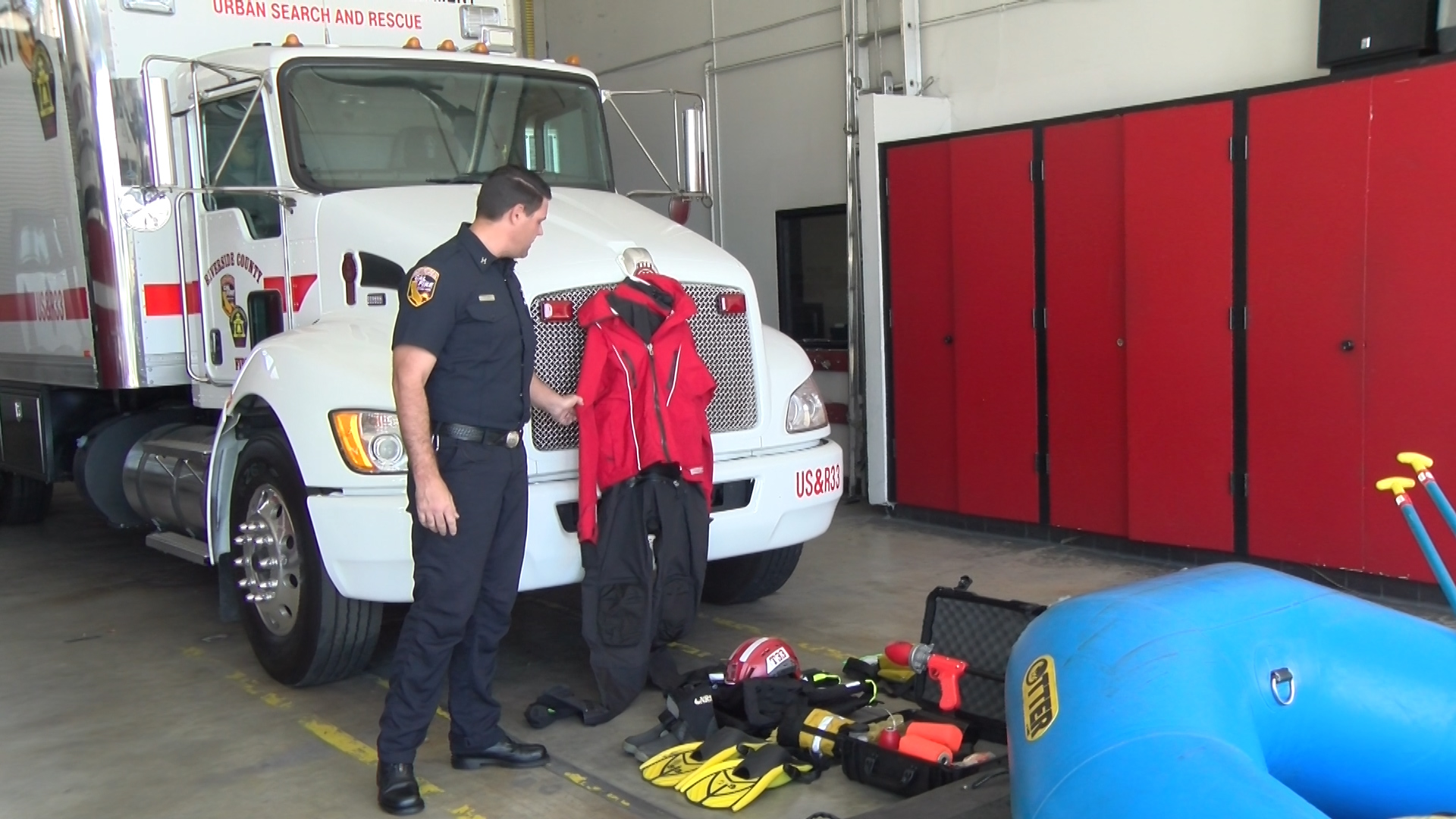 This team in Palm Desert is one of the two swiftwater rescue teams in the Coachella Valley. The other team is in Indio. Rogers said they are, "Type 2 rescue teams. Basically that means we have enough training to get into the water. Four of us at least at this station can make an entry into the water."
Herrera said, "Most of the problems we have are people trying to drive through flooded streets." When people avoid flooded areas they keep themselves safe and firefighters safe. Roberts emphasized that people should just not drive into those areas, "Because we can't even guarantee that we can come to get you. We have the equipment and we have training but it might even be too dangerous for us to go in there." He also said there could be contamination in the water leading to more danger. They have dry suits to keep the contamination off but, "You can't get 100% encapsulation so your face and other things are still exposed."
The bottom line? Herrera said, "If the road is flooded don't cross the road. Turn around, don't drown."
If you want to see details on the one year later mark of the Valentine's Day flood of 2019, where roadways were damaged and eroded, and the swiftwater rescue team was busy rescuing many across the region, follow this link: https://kesq.com/news/2020/02/11/a-day-of-heavy-rainfall-led-to-destruction-through-the-coachella-valley-last-valentines-day/