California assembly bill calls for fining retailers who display toys and clothing according to gender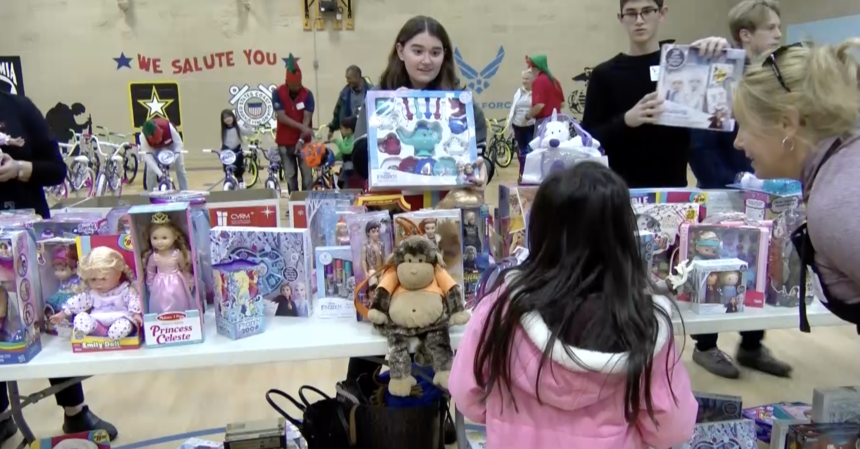 If you shop for children at places like Walmart, Kohl's or Target, the way they display toys, clothing and other items for kids could soon become less gender specific.
"Totally mix them together that's fine with me, mix the toys up," said parent Elizabeth Leddy.
Retail stores with more than 500 employees could soon be required by law to display clothing for girls mixed with clothing for boys, and toys and other items traditionally aimed at boys to be displayed with items for girls.
"Why does the state want to regulate something like that? That's insane. It's just too much," said parent Kerry Blasdel.
The change is the stated goal of Assembly Bill 2826 introduced last week by democratic Assemblymember Evan Low of Silicon Valley who says it would "help children express themselves freely and without bias".
"This bill is important for the generations not only now but in the future with respect to ensuring that we allow kids to be kids," said Low.
If the bill becomes law, any retailer which fails to comply will face a $1,000 civil penalty assessed by the attorney general's office.
That's if a retailer does not correct a violation within a 30 day period.
"When kids go look at toys they look at all the toys. It doesn't matter whether they're manufactured for females or males," said Leddy.
AB 2826 could be heard in committee later in March, and if it passes, retailers who don't comply could start getting fined January 1st, 2023.
"The regulation has got to stop. They're just going overboard in my opinion, how they regulate what goes on in the state," said Blasdel.