Father accused of throwing 1-year-old daughter off a cliff pleads not guilty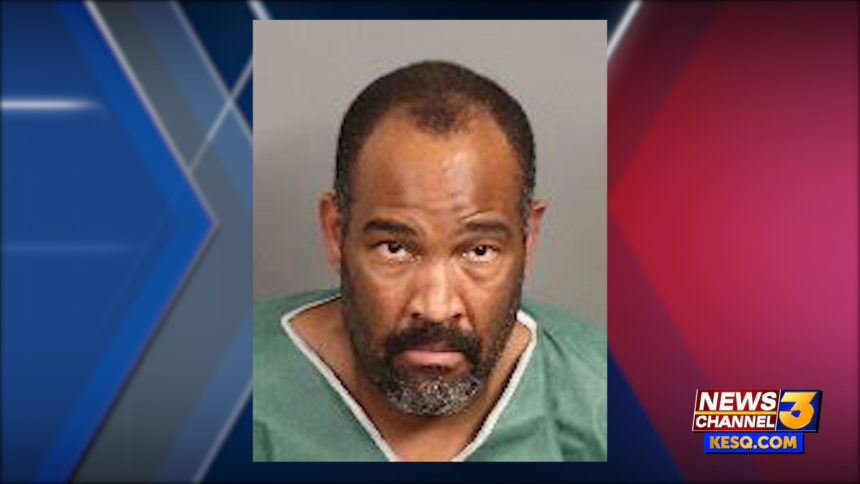 A Palm Desert man accused of tossing his one-year-old daughter to her death from a cliff on Highway 74 was arraigned this afternoon at the Larson Justice Center in Indio.
Adam Slater, 49, pleaded not guilty to first-degree murder and other charges. Slater could be eligible for the death penalty should the District Attorney's office opt to pursue it.
"We've also filed a special circumstance allegation of murder during a kidnapping which does make him eligible for the death penalty," Riverside County District Attorney's Office public information officer, John Hall said.
Hall said if the district attorney decides not to seek the death penalty, Slater could face life in prison without the possibility of parole.
Riverside County Superior Court Judge Dean Benjamini denied bail for Slater and scheduled a June 17 court scheduling date and a July 31 felony
settlement conference.
In addition to murder, Slater is charged with attempted murder,
assault on a child under 8 years old resulting in death, assault with a deadly
weapon and resisting arrest.
On Tuesday, Slater appeared calm and receptive as he heard the charges filed against him. The arraignment was held virtually.
Slater is accused of stabbing his pregnant wife, identified as Ashley Grome, 23, in the parking lot of Southwest Community Church in Indian Wells last Wednesday. Authorities said he took their one-year-old-daughter Madalyn, and drove off. His vehicle was found at the scene of a rollover crash on Highway 74 near Pinyon Crest about 30 minutes after the initial stabbing.
Full details: Girl, 1, thrown from cliff by father after stabbing attack, deputies say
Witnesses at the rollover tried to help but Slater allegedly "ran to the passenger side of the vehicle, where he stabbed a male who had assisted getting a young girl from the vehicle," according to a statement from the Riverside County Sheriff's Department.
Witnesses told police Slater took Madalyn from the arms of the male he had stabbed and "threw her over a steep cliff into a ravine," before running away into the canyon.
Slater was caught after a short foot chase. The child's body was later found.
A tip recently came into News Channel 3 locating a Palm Desert apartment complex where Slater lived. Our crews spoke with neighbors to see if they knew him. One neighbor we spoke with did not want to be identified. He said Slater never seemed violent, and that he was always happy.
Another neighbor by the name of Duke said he hardly talked to neighbors, but Slater was someone he did have conversations with.
"He was always in good spirits like always, had a smile on his face whenever he'd greet me so I never had any suspicion of him doing any wrongdoing," Duke said.
We showed Duke an image of Slater found on California's Megan's Law website. He was also a registered sex offender for a crime he was convicted of back in 1995.
Another neighbor who did not want to be identified weighed in after hearing Slater once lived at that apartment complex.
"Now it's good because he's arrested but you never know what kind of people are living around you."