Police serve search warrant in Indio burglary investigation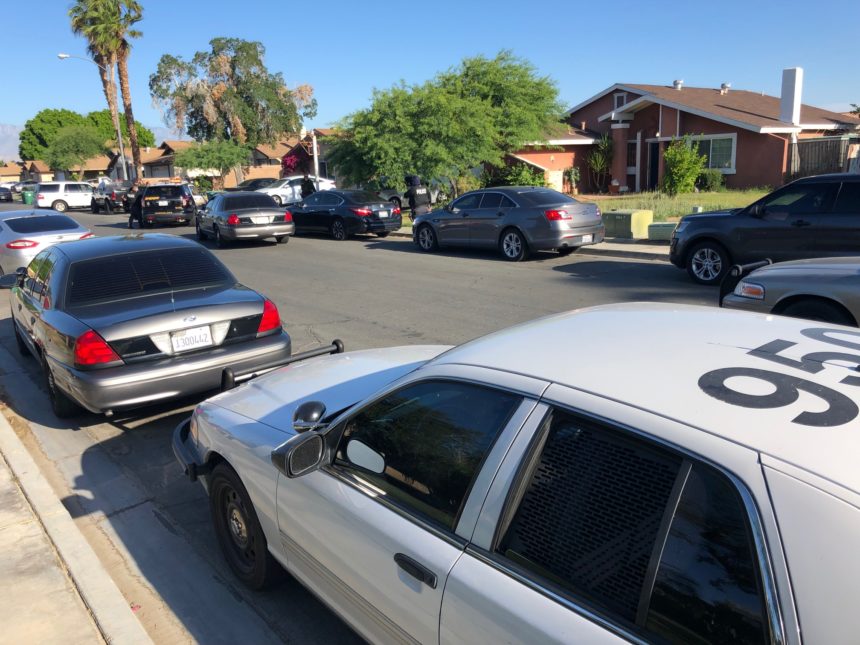 Indio Police confirmed to KESQ News Channel 3 they were serving a search warrant Thursday morning as part of a robbery investigation.
A department spokesman, Ben Guitron, said the police activity was underway along the 80,000 block of Columbia Avenue in a neighborhood just southeast of Miles Avenue and Madison Street at 7:03 a.m.
The Riverside County Sheriffs Department and probation officers were assisting in the effort. 
Guitron said people had been detained as officers and deputies searched a home. A KESQ News Channel 3 photojournalist reported seeing at least three people in handcuffs. There was no immediate word of any arrests.
This is a breaking news alert. Check back with KESQ News Channel 3 for updates as we get new information.