Poison control cases increasing due to COVID-19 cleaning
Some people have been taking extra precautions by cleaning more often. This cleaning includes their home and products or groceries they bring into their home. This extra cleaning can actually cause more harm than good. Poison control has been seeing an increase in calls over the last few months.
Dr. Euthym Kontaxis, the medical director at Tennity Emergency Department at Eisenhower Health said, "A lot of times household cleaners contain chlorine or ammonia, and the gasses can be irritants to people."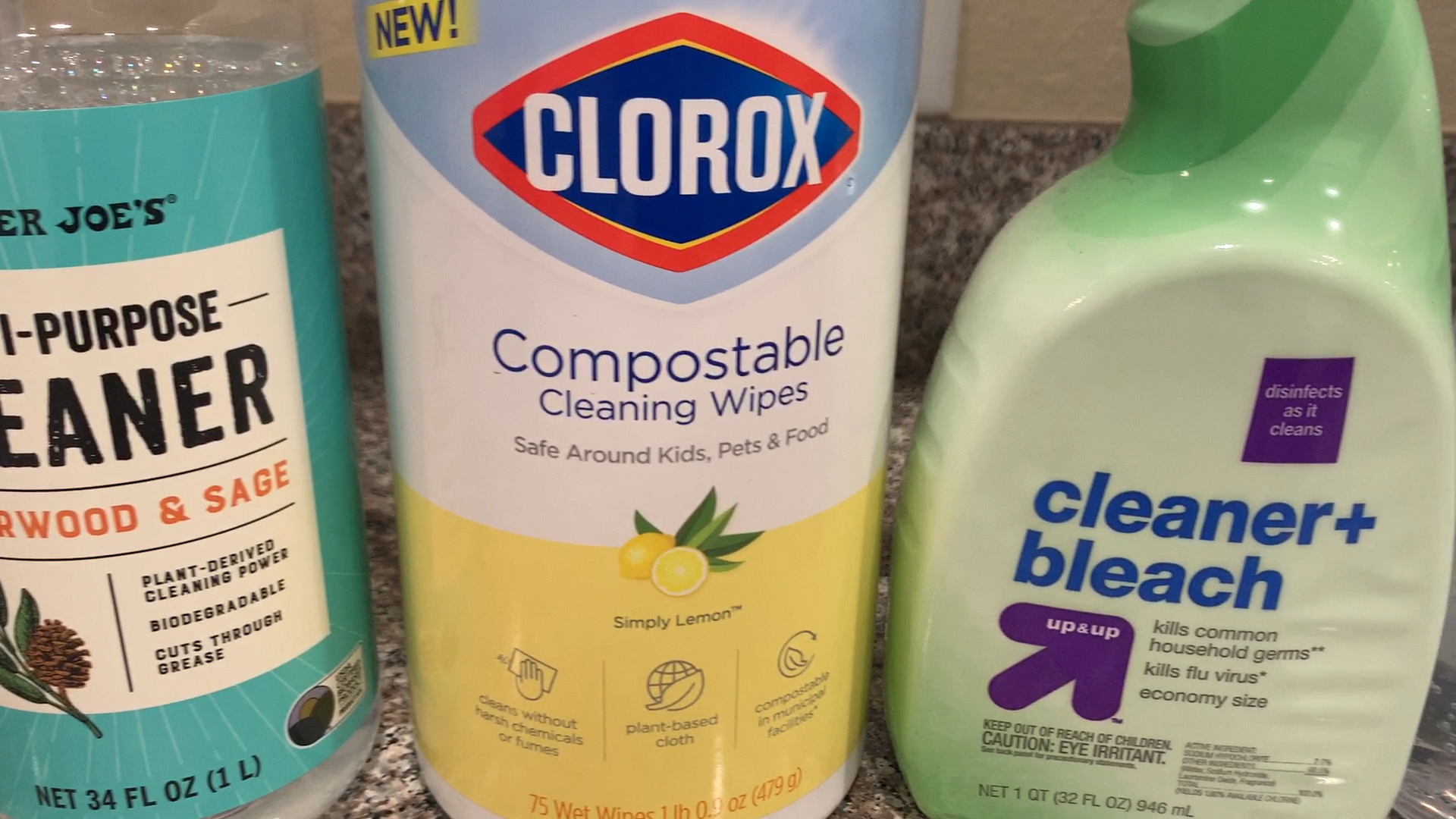 There has been almost two times the number of calls going into poison control. Lee Cantrell is the director of the San Diego division of California, Poison Control System. He said, "We had a big increase right at the end of April and now it's kind of dropped off a little bit back to where it was through most of mid-March and early April." He also said, "People need to read the product labels and only use the products as intended by the manufacturers. Because if you mix common household cleaners like bleach or ammonia, or bleach and toilet bowl cleaner, or a big variety of products. If you mix them together you can create dangerous, potentially very irritating gases." He said some of the calls were even people cleaning off foods with hand sanitizer before eating them.
Check out our coronavirus section for local coverage
Dr. Kontaxis wants to reassure people, "Most foods on the outsides, if they're washed, will be completely safe to eat. And the virus doesn't last long on foods." He also wants to warn people to, "Be careful not to mix different products because sometimes the chemical reactions can create gases that are toxic."
When it comes to the age range of poison control calls, calls for children five and under are typically higher. Cantrell said, "What we've seen is kind of a shift a little bit. To now where, it's less children of that age group and we are getting more calls from people that would fall in the parent age group, you know of 18-40." He said this is because adults are the ones using these disinfecting products. He said, "So someone starts spraying household cleaner and it blows back in their eyes or their face, or they inhale it, they're going to be calling us. It's not a child that's going to be doing that kind of activity."
Cantrell reassured, as of now, they haven't had many serious poisonings from this. Most of the calls have been very mild symptoms that can be managed from home.
You can reach your local poison control center by calling the Poison Help hotline: 1-800-222-1222. To save the number in your mobile phone, text POISON to 797979.
News Channel 3's Taban Sharifi will have more on why and how to keep you and your family safe. Tune in tonight, all new at 6 p.m.
Kaiser recommends that those in the Coachella Valley who are elderly and have underlying health conditions, including individuals who are HIV positive, limit non-essential travel and avoid large public gatherings.
Health officials said anyone who thinks they might be experiencing symptoms of the virus and want to be seen at Eisenhower Health should call the hospital hotline first at 760-837-8988. Avoid the spread of this illness.
Residents with further questions can call 2-1-1 and 800–CDC –INFO (800 – 232 – 4636) with any questions.
Public health recommendations for all Riverside County residents during community spread:
Practice social distancing, which is remaining out of places where people meet or gather and avoid using public transportation, if possible.
Do not attend work, school or events when sick. Stay home.
Cough into your elbow or tissue.
Wash hands frequently and use hand sanitizer often.
Stay away from anyone who is sick.