Several Palm Springs stores not only reopen but help support other local businesses in the process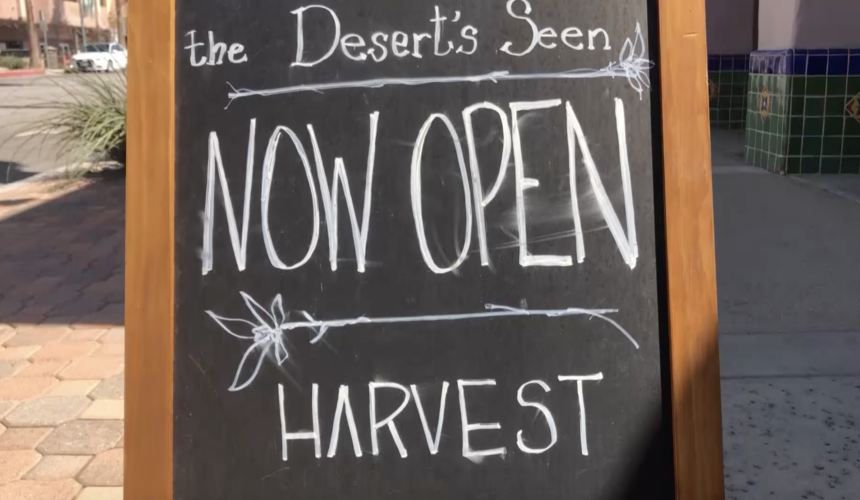 "We're in town today walking to see if there are things open and we're pretty excited about it," Connie Warburton told News Channel 3.
Several people curiously walked through downtown Palm Springs to see what stores are reopening.
Many businesses, like Cheeky's restaurant in Palm Springs fully reopened this weekend. But not only that, they found unique ways to support each other as local businesses.
"We are lucky enough to partner with 'Keep Shining Palm Springs' and 100 percent of our pancake sale proceeds go to them," Greg Rewen, managing partner with Foundation 10 Creative said.
Keep Shining Palm Springs is a nonprofit, founded when the coronavirus caused the stay at home order forcing businesses to shut down.
"Our mission is to aid businesses in distress," Ashley Busenius Coy, co-founder of the nonprofit said. "We're here to help small businesses and those in the hospitality industry," she added.
We spoke with one customer at Cheeky's helping out the cause.
"It's for a good cause because they have the pancake pickup and also we want to support our local businesses," Brother John Westaway said.
"We think it's great that Palm Springs is starting to open up and hopefully opening up really safely," Ryan Clary, another customer said. "We want to support local businesses because we know how hurt they've been during the crisis and then there's a lot of charity work going on today," he said.
Clary is right. Not only is Cheeky's helping out the community but so are several other retail stores and restaurants.
"Here at Gre Coffee House and Art Gallery 10 percent of all of our sales are going to the Palm Springs Animal Shelter," Kelly Sagre said.
Just Fabulous is another small business giving proceeds to the shelter. Stephen Monkarsh shares his thoughts on reopening.
"We're very excited to be open but we're also cautious because we don't want to do this the wrong way," Monkarsh said. "We want to do this in the safest, cautious manner possible," he added.
And we hear from another business owner down the street.
"We're thrilled to be open today and thrilled to have clients come by and start shopping again," Michael Weems of Michael Weems Collection said. "Everybody's excited to be out and about and we're happy to see everybody," he shared.
If you missed out on the benefit pancake breakfast, don't worry! Cheeky's is having another pancake breakfast Sunday morning (May 24) from 9 a.m to 1 p.m.