Mary Pickford Theater selling movie theater popcorn to support staff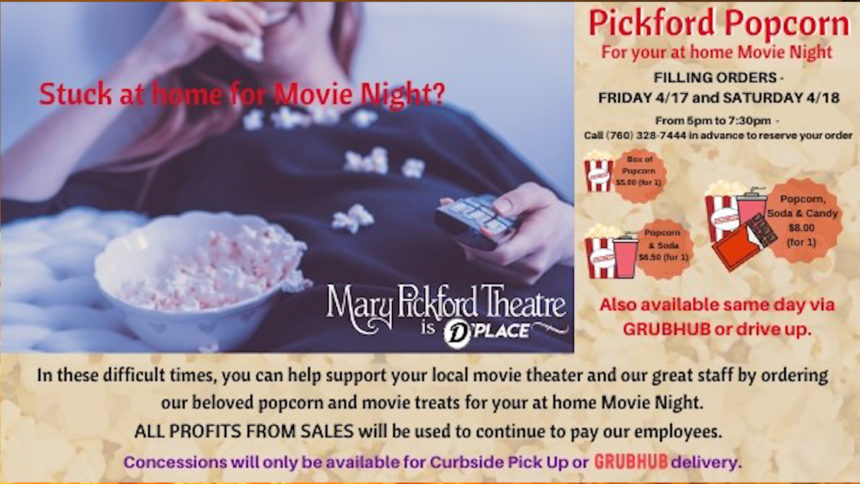 No matter where you're watching, movie night just isn't complete without some popcorn, and what's better for that than some freshly popped movie theater popcorn?
With movie theaters closed due to the coronavirus pandemic, there hasn't been a chance to enjoy their popcorn, but that changes this weekend.
On Friday, April 17 and Saturday, April 18 from 5 p.m. to 7:30 p.m., Mary Pickford Theater is D'Place in downtown Cathedral City will be offering curbside pick-up of their movie theater popcorn and a selection of other movie theater snacks.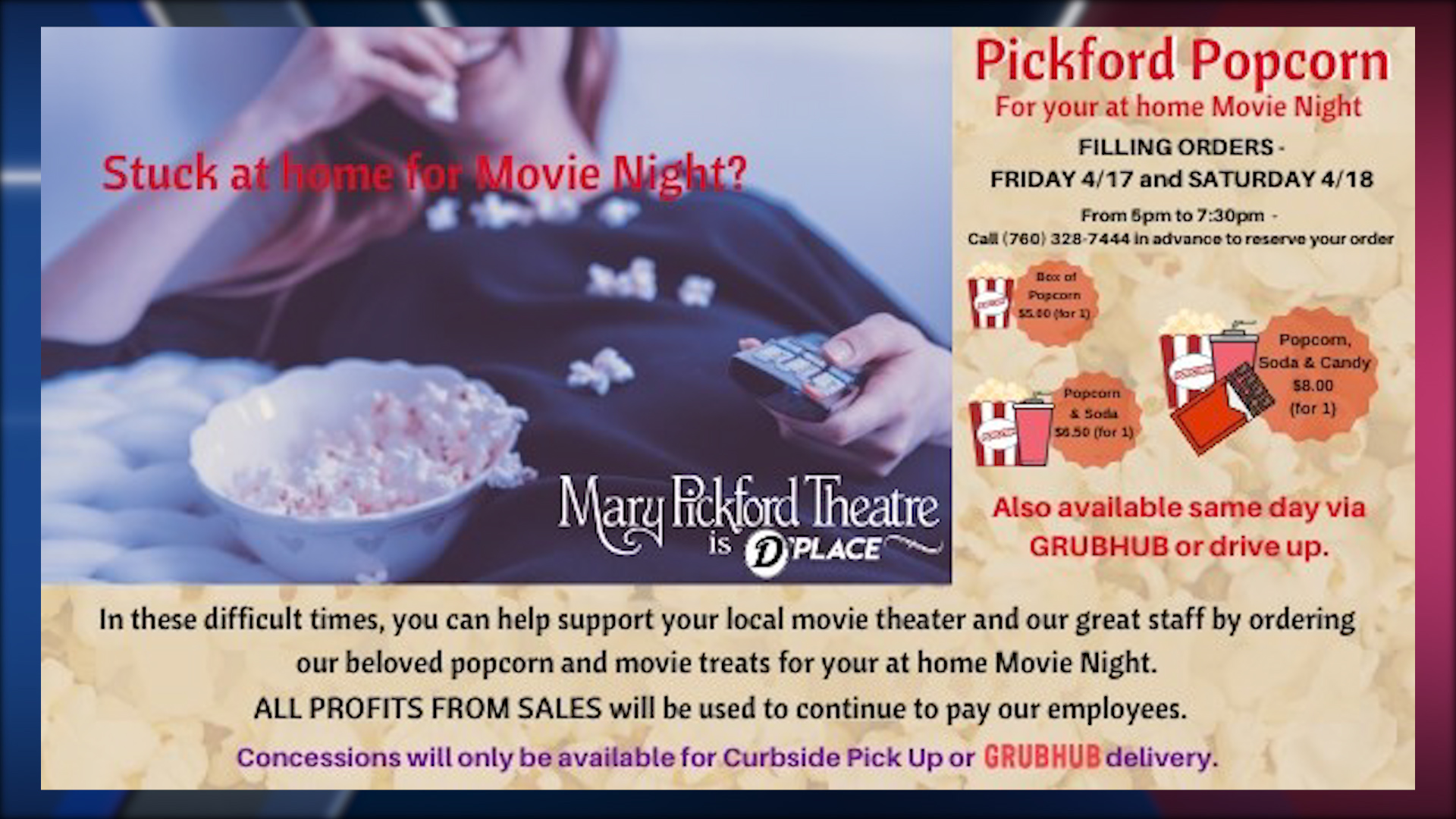 100% of every purchase will go towards paying the theater's staff, who have not been able to work due to shutdowns caused by coronavirus.
Mary Pickford Theater are offering three economically priced packages for guests to choose from.
Guest can order a box of freshly popped popcorn for $5.00 or they can order a box of popcorn and a soda for $6.50. Guests can go all out and do popcorn, soda and any of our available movie candies for $8.00.
If you would like to order in advance for pick-up, email PICKFORDPOP@DPlaceEntertainment.com or call (760) 328-7444.
You can also order for delivery via Grubhub.