Ribbon-cutting ceremony for the St. Jude Dream Home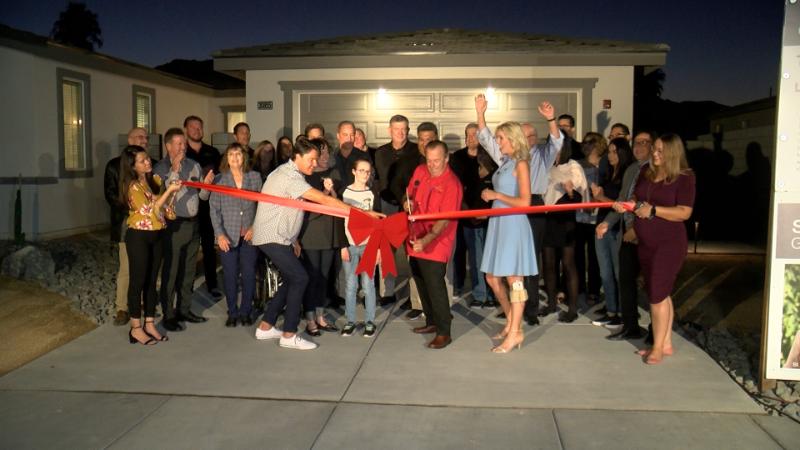 The St. Jude Dream Home is complete!
Live at 5 on News Channel 3, we cut the ribbon marking the official opening of the home that could be yours.
News Channel 3 is partnering with St. Jude Children's Hospital for your chance to win a new home. St. Jude celebrity design ambassador Michael Moloney spent months designing the anticipated celebrity-designed suite for the St. Jude Dream Home. News Channel 3's Chief Meteorologist Haley Clawson was there when Moloney unveiled his mystery suite.
Moloney says he wanted the suite to represent Palm Springs, using orange to highlight the city's love for the color.
"For $100, you can reserve a ticket and that money, every penny, goes to the kids of St. Jude and someone is going to win this house. This is a crazy beautiful home and someone is going to win it," Moloney said.
The phone lines are open right now, call 1-800-535-6748 to buy a $100 ticket for your chance to win this dream home. Only 8,500 tickets will be sold so you won't want to miss a chance to participate.
Beginning on Friday, you will have the chance to tour your dream home.
Open houses will be held on Fridays, Saturdays, and Sundays, until December 1.
Just for stopping by the St. Jude Dream Home, you can enter to win a $10,000 shopping spree at Mathis Brothers Furniture.