Desert Hot Springs dad blames Phoenix Midas for son's car troubles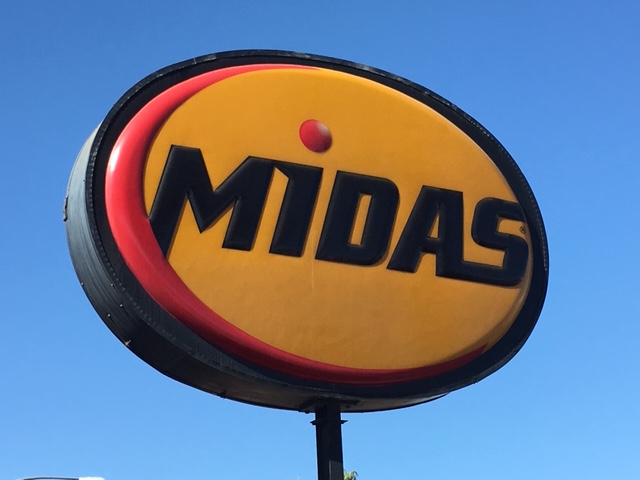 After the engine in his 2005 Nissan Altima started making a "sucking sound" about two months ago, Dustin Ponce says he took his car to Midas in Cathedral City.
They got the sucking sound to stop, but it came back a couple of days later when Dustin drove to Phoenix for work,
So he took the car to a Midas shop in Phoenix.
"I'm going to be honest with you, it's very frustrating. I know i don't know a lot about cars. But that doesn't mean they can't help," said Ponce.
The Midas in Phoenix told him a catalytic converter on the Nissan needed to be replaced.
But to save money, the 20-year-old purchased the part at a nearby auto parts store in Phoenix, and Midas installed that part.
Dustin's dad, Jason Windh, who says he has ten years of experience working as a mechanic, says the manager at the Phoenix Midas allowed her mechanics to install a catalytic converter they knew does not meet California's emission requirements.
"I'm very disappointed that someone is put into a managerial position and took full advantage of a kid who is not knowledgeable," said Windh.
Windh says the catalytic converter also damaged the car's oxygen dioxide sensor and says now the car won't pass a "smog test".
To repair the car now, Windh says the Midas in Cathedral City says it will cost about $2,200.
"Customers are very leary about getting their cars worked on and this is the exact reason why," said Windh.
Not getting the answers he wanted from Midas, Windh contacted News Channel 3 and asked us to get involved.
We contacted the Midas on North Black Canyon highway in Phoenix, and a manager told us to contact the corporation's media relation's representative, who told us they would review the customer's case and get back to us.
Dustin and his dad say all they want is for Midas to repair the car and get it running the way it should be once again.
"I just hope in the long run everything eventually works out," said Ponce.
Late Tuesday afternoon, Jamie Levin, a public relations represenative for Midas provided the following written statement:
"Midas locations are independently owned and operated. Since inception, 60 years ago, Midas has taken great pride in building trusted customer relationships based on reliability and professional service.
Regarding the incident in Phoenix, the team at the location followed procedure by providing a recommendation to the customer based on Phoenix regulations. The customer did not follow the recommendations of the team and purchased a different product from another automotive provider. Additionally, it was shared with us that the Midas team at the shop in Phoenix was unaware of the customer's residence in California. It's important to note that without the customer volunteering this information, the shop could not accurately guide the customer with regards to which state regulations to follow.
The customer service team attempted to work with the customer to address his concerns. The team would welcome the opportunity to again connect with Mr. Ponce in hopes of reaching a resolution."
News Channel 3 will continue to follow the story.