Police: Man found with multiple gunshot wounds inside parked car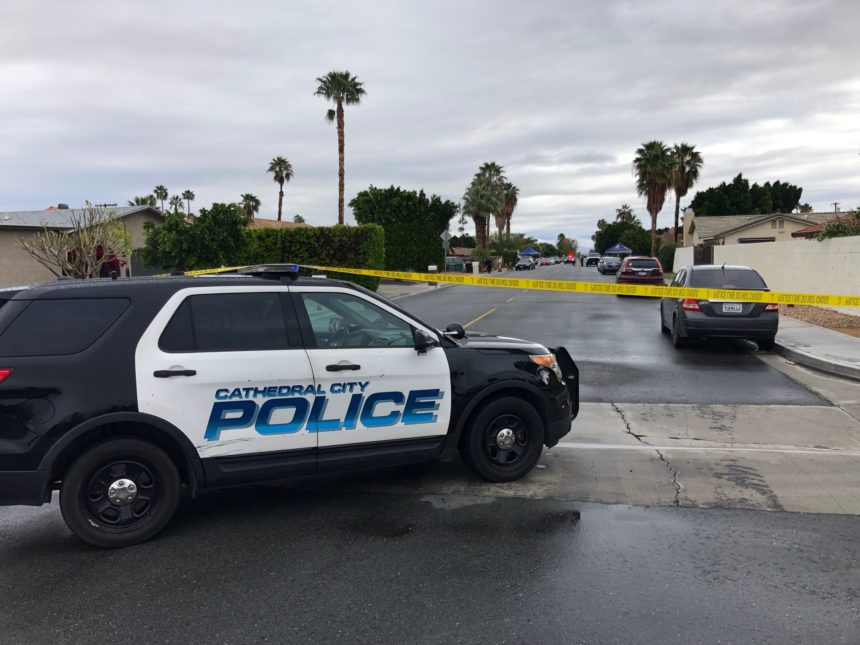 Update - 3/11/2020
Police announced a 17-year-old from Palm Springs was arrested in connection with the murder.
Details: 17-year-old arrested for murder in Cathedral City
---
Original Report - 3/10/2020
Cathedral City Police were conducting a homicide investigation Tuesday after a man's body was found inside a parked vehicle.
Police were called to the 68300 Block of McCallum Way at 7:15 a.m. The victim had a number of gunshot wounds to his body.
The victim was identified as Leonardo Valadez, 32, of Cathedral City.
Cathedral City Fire Department Paramedics responded but the victim had already died before police and firefighters arrived.
"I heard the dogs barking at about 7:15 and I went in and he was barking out the window which was unusual," neighbor, Maureen Woodcock said.
Woodcock lives nearby. She says she went outside to see what was going on.
"This woman was hysterical jumping up and down, I heard a man yelling," Woodcock said. "So I went outside and asked if everybody was okay, if she was okay, and she said she wasn't-- that her brother had been shot."
Police remained on scene for hours as they swept through several areas to collect evidence.
One neighbor, Arguemiro Rodriguez, lives a few houses down. He says he left the house to get a coffee around 6 a.m., but did not hear anything. When he returned home, he went to work on the backyard. That's when he says he heard screams.
Meanwhile, it is unclear whether any arrests have been made.
A homicide investigation has been initiated by Cathedral City Police Detectives. Detectives are actively working leads in this case, however, the Police Department is asking for assistance from the community. If you have information related to this incident or believe you may have information, please contact Cathedral City Police Detectives at 760-770-0300 / Detective Sergeant Rick Sanchez at 760-202-2488 or via the Cathedral City Police Department website at: cathedralcitypolice.com.
If you have information possibly associated with this incident, you may also report your information anonymously through the WeTip hotline at: 1-(800)-78-CRIME or WWW.WETIP.com. Some tip information may qualify for a cash reward.
Stay with KESQ News Channel 3 as we continue to gather developing information on this case.