Watching for rain chances Monday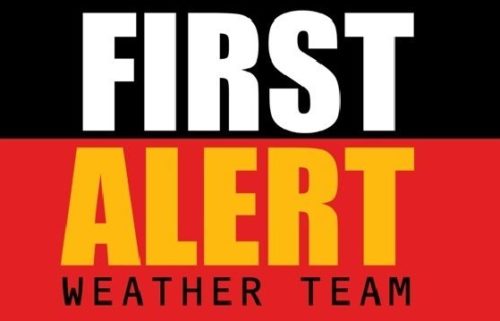 Temperatures have stayed below normal and will continue to throughout part of next week. Yesterday, Palm Springs reached a high temperature of 65°. The normal for Palm Springs this time of year is 67°.
Conditions have remained dry through the weekend and are expected to stay dry through Sunday as well. There is another storm system moving in from the north tonight. We are watching for some chances of rain and more mountain snow with this next system. The National Weather Service has issued a Winter Storm Watch beginning Sunday night and lasting through Tuesday morning. Areas above 3000 ft. elevation could see snowfall with significant snowfall possible at elevations above 4000 ft. Weather models have been keeping most of the rain off the coast but our desert and local mountains still have the potential to see activity into Monday.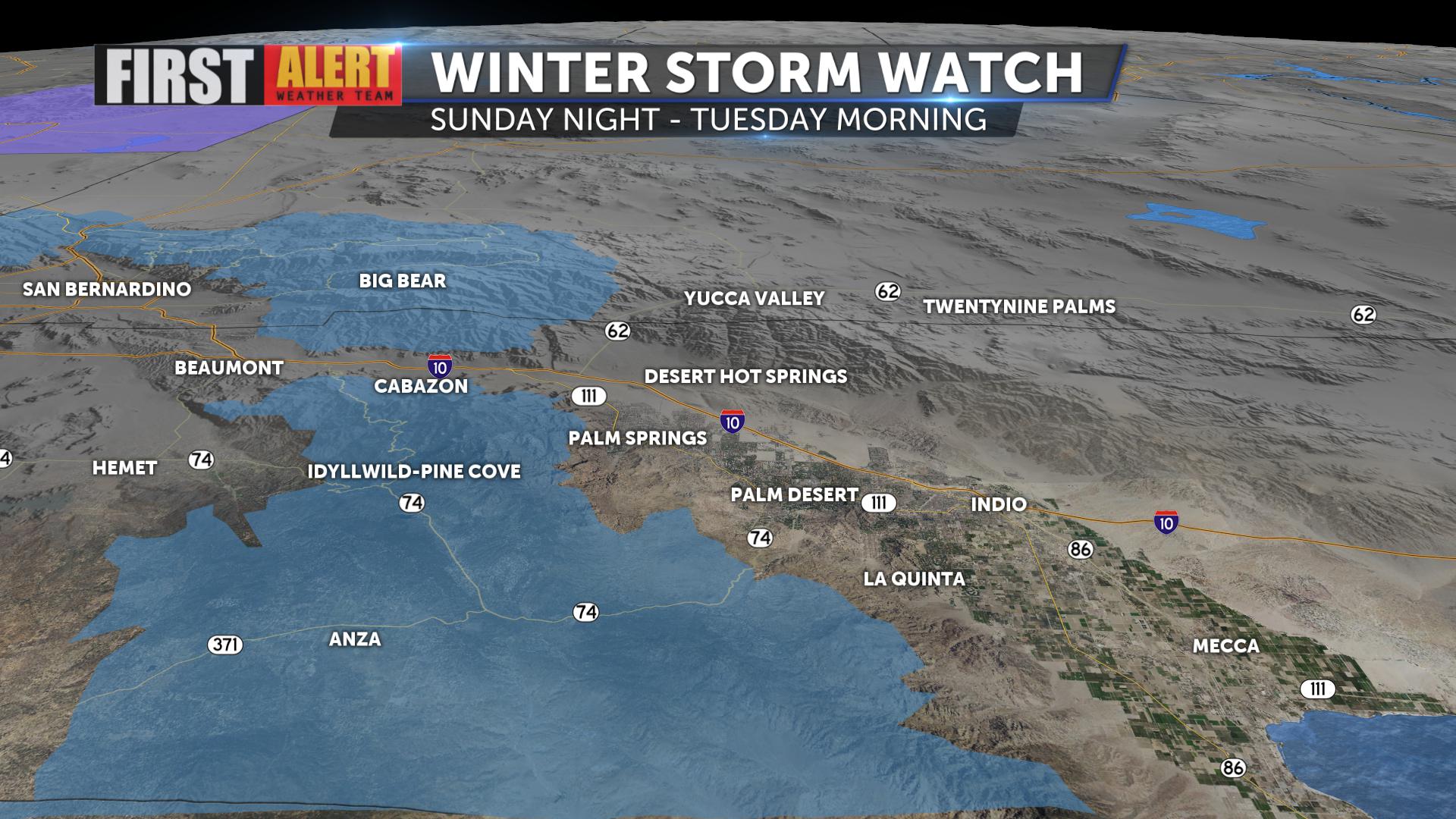 Due to the changing in weather models, National Weather Service has stated that they may discontinue this Winter Storm Watch.
Our futurecast is showing chances for showers and mountain snow, along with another potential for snow in the high desert come Monday.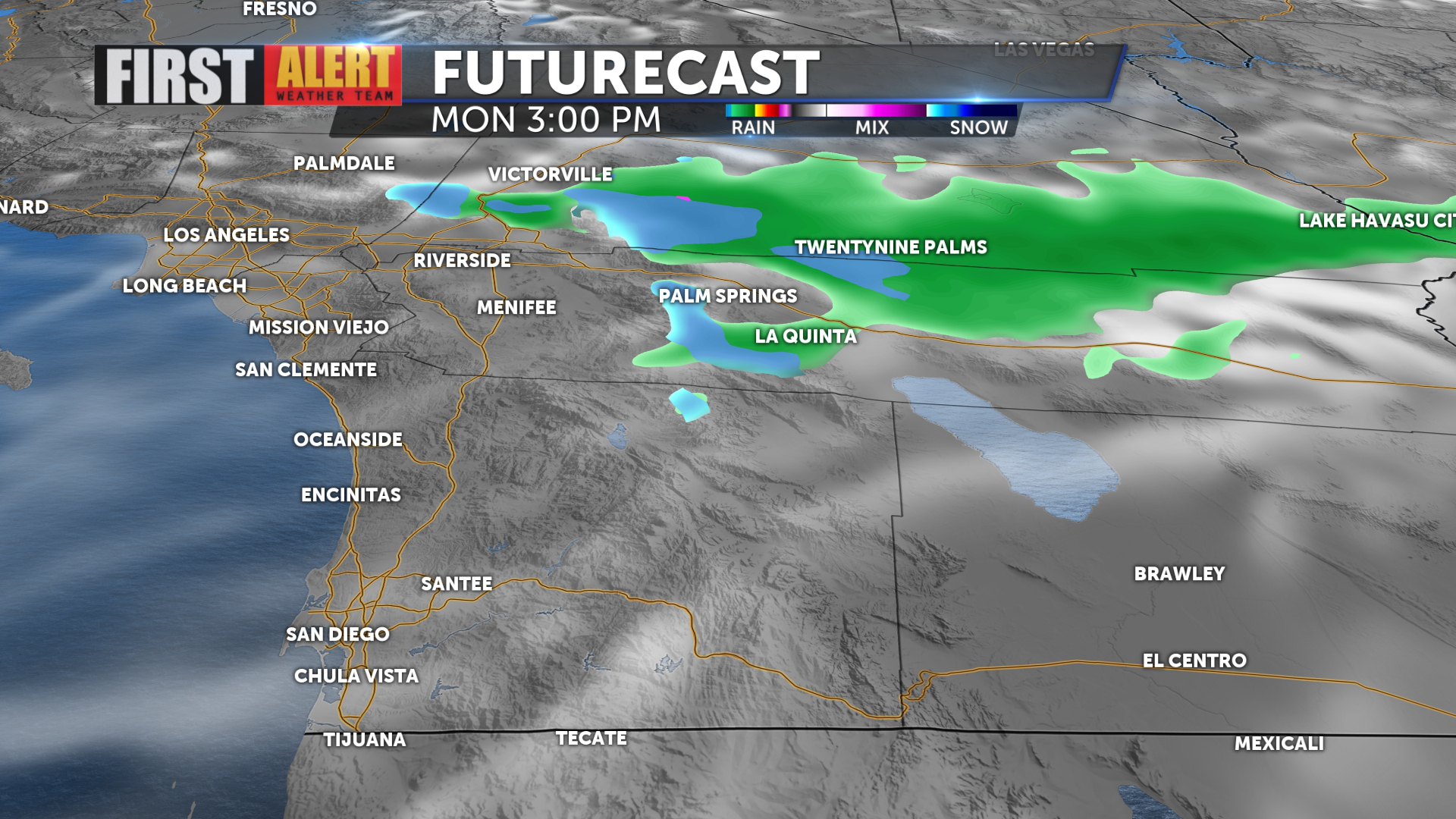 Temperatures will stay below seasonal normal, dipping into the 50's for the afternoon Monday.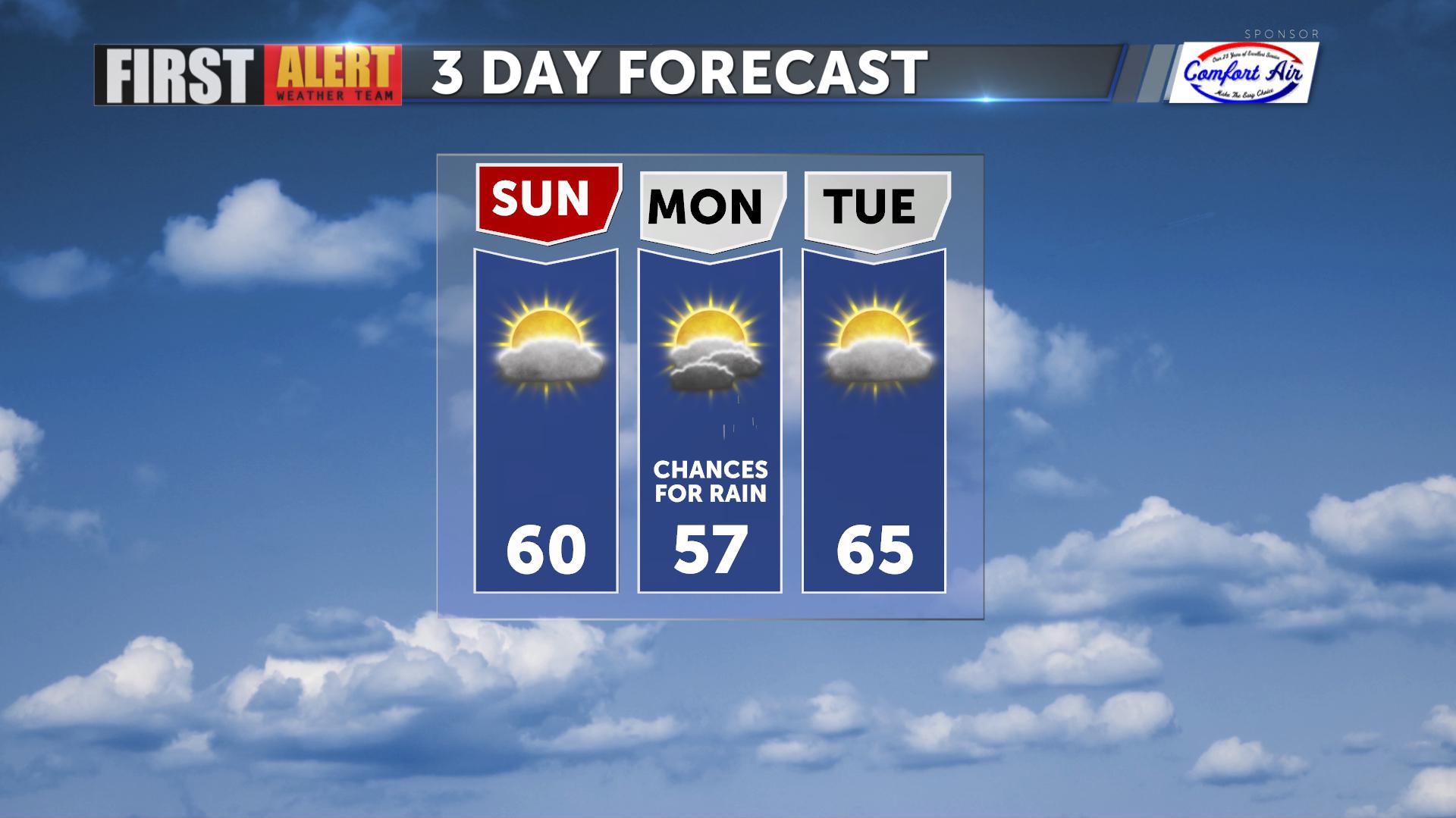 By the rest of the coming week, an area of high pressure will build and temperatures will begin to warm up with conditions remaining dry through New Year's Day.