A cooler Saturday with a warm-up through the coming week
On Friday, the high temperature in Palm Springs reached 99°. Today, temperatures will be cooler, closer to the seasonal average of 95°. The reason, a trough of low pressure over the Great Basin.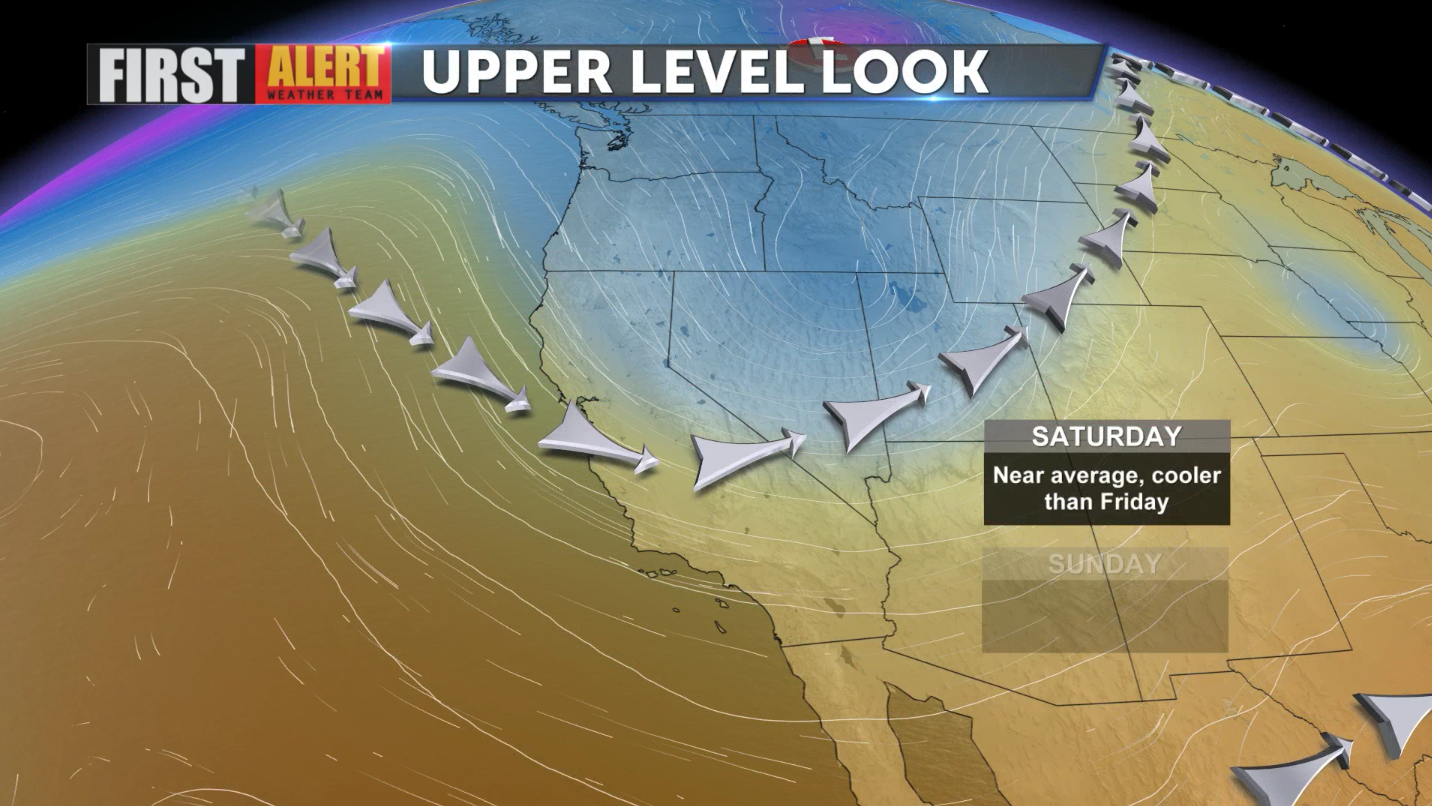 This trough of low pressure is short-lived. It begins to lift out Sunday. This trough will be replaced by a ridge of high pressure by Monday. Temperatures will begin to climb into the triple digits Sunday and stay that way through the coming week ahead.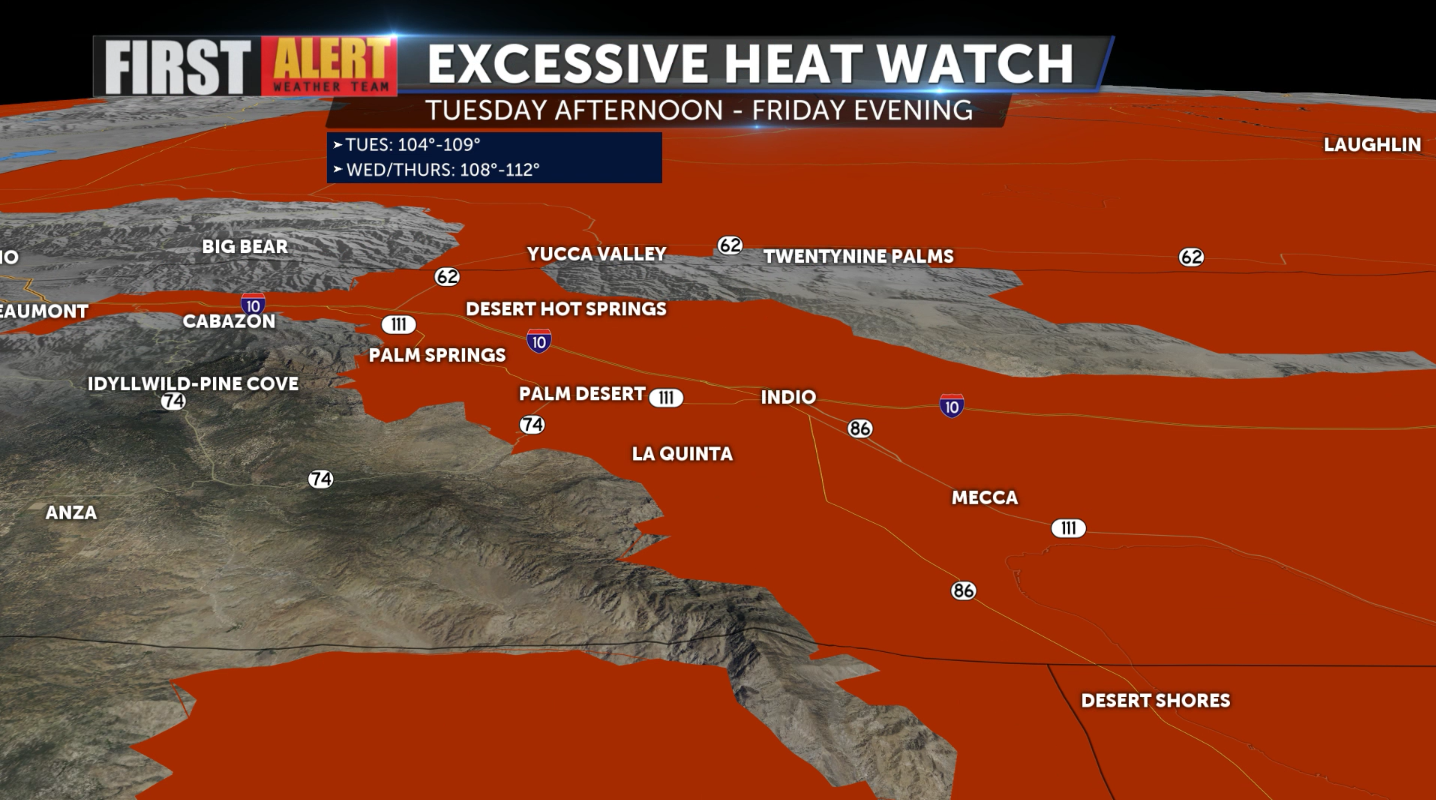 An Excessive Heat Watch has been issued beginning Tuesday afternoon and lasting through Friday evening. Temperatures on Tuesday are expected to reach up to 109°. By Wednesday and Thursday, temperatures could reach up to 112°. Extreme heat will increase the potential for heat-related illness.
Some tips to remember during the heat:
Avoid any strenuous activity during the hottest part of the day.
Drink lots of water to stay hydrated. Try staying away from caffeine and alcohol as they dehydrate you.
Never leave kids or pets unattended in a vehicle. Look before you lock!
Wear light-colored or loose-fitted clothing while outdoors.
Take frequent breaks in the shade.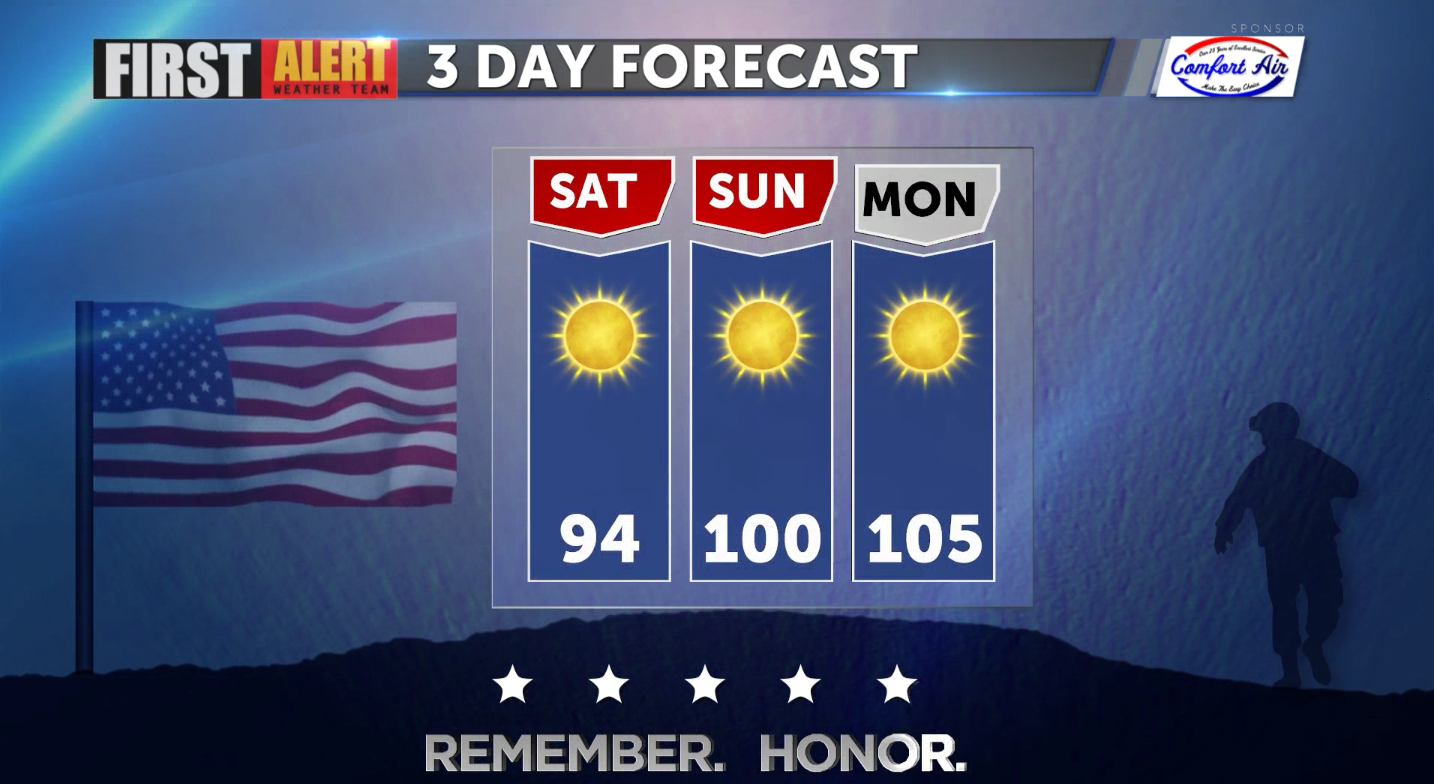 For Memorial Day, temperatures will already be reaching 105°.