Wednesday: coolest day of the week
Kiss the 80s goodbye... for one day at least.
Palm Springs recorded a high of 77° this afternoon, six degrees cooler than yesterday, bringing us much closer to what's "normal" for this time of year.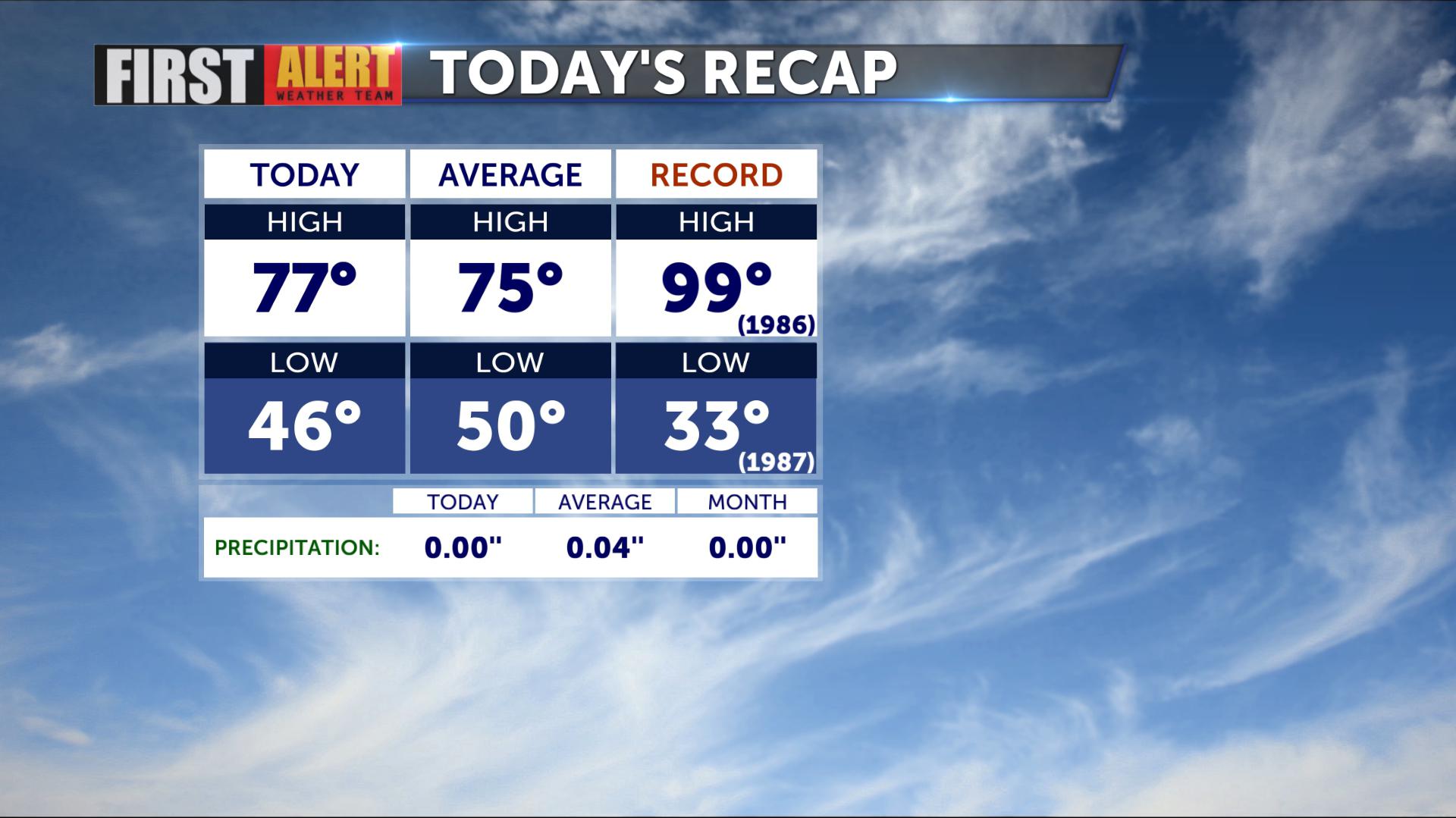 Wind hasn't been much of anything around the valley floor but a Wind Advisory remains in effect for communities to our west until noon Thursday.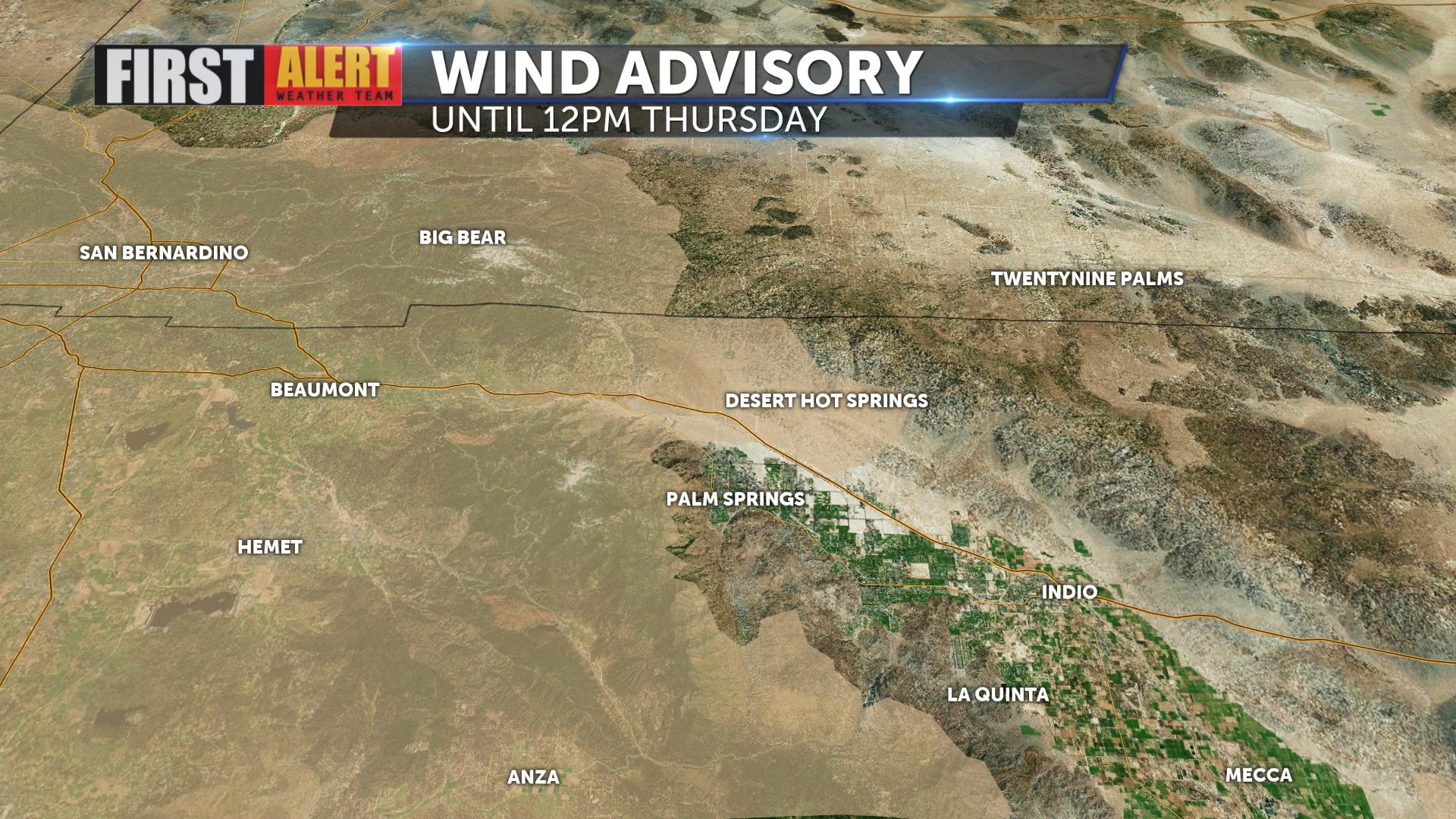 Temperatures will be quick to rebound into the 80s once again as the wind weakens and high pressure remains large and in charge over the west coast.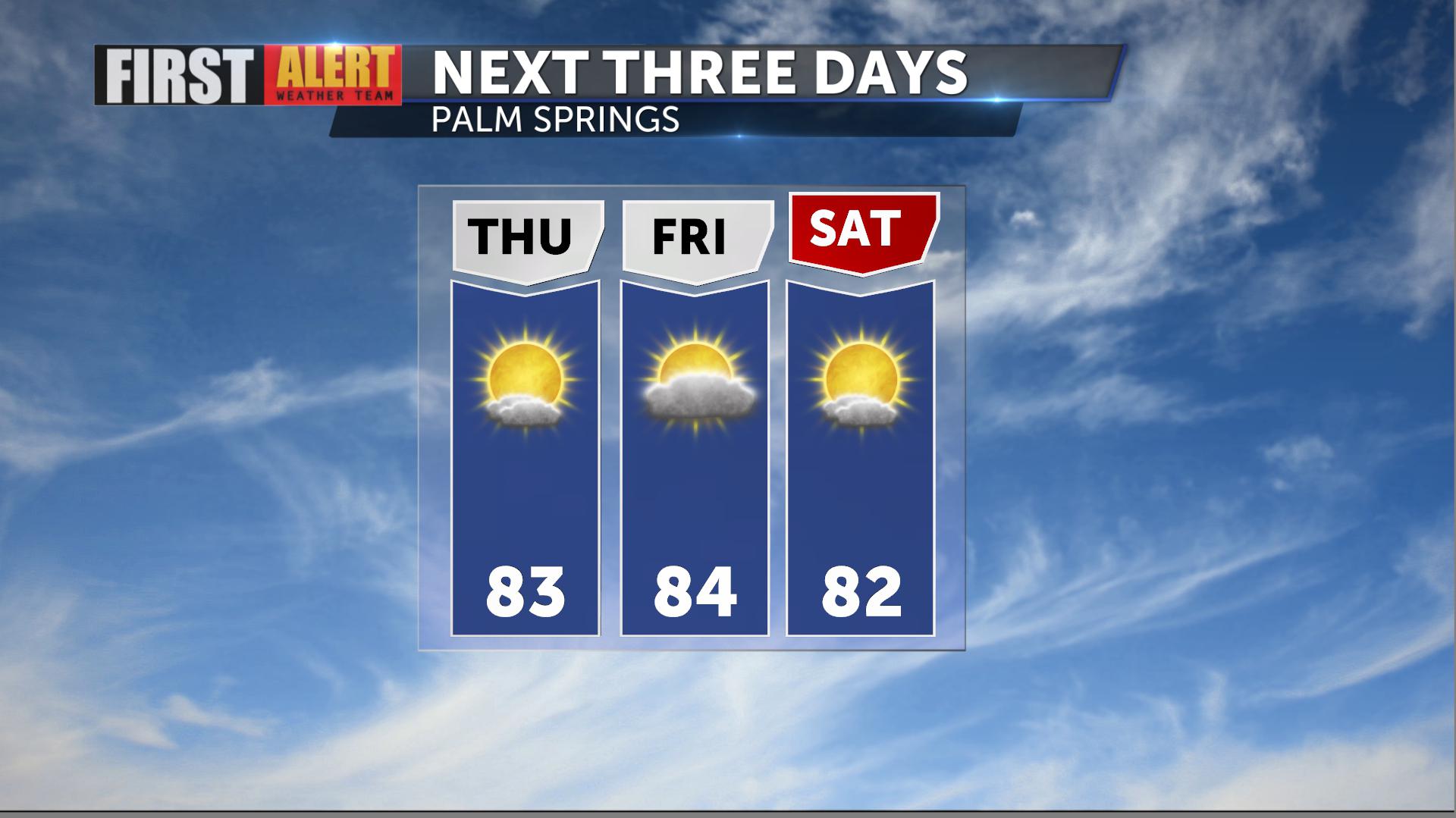 More notable cooling will take place Sunday into Monday as a low pressure system moves into Southern California.