Storm system moves through the Southland
What a way to start the work week: wind, rain, and snow!
Some of the strongest gusts around the desert are listed below: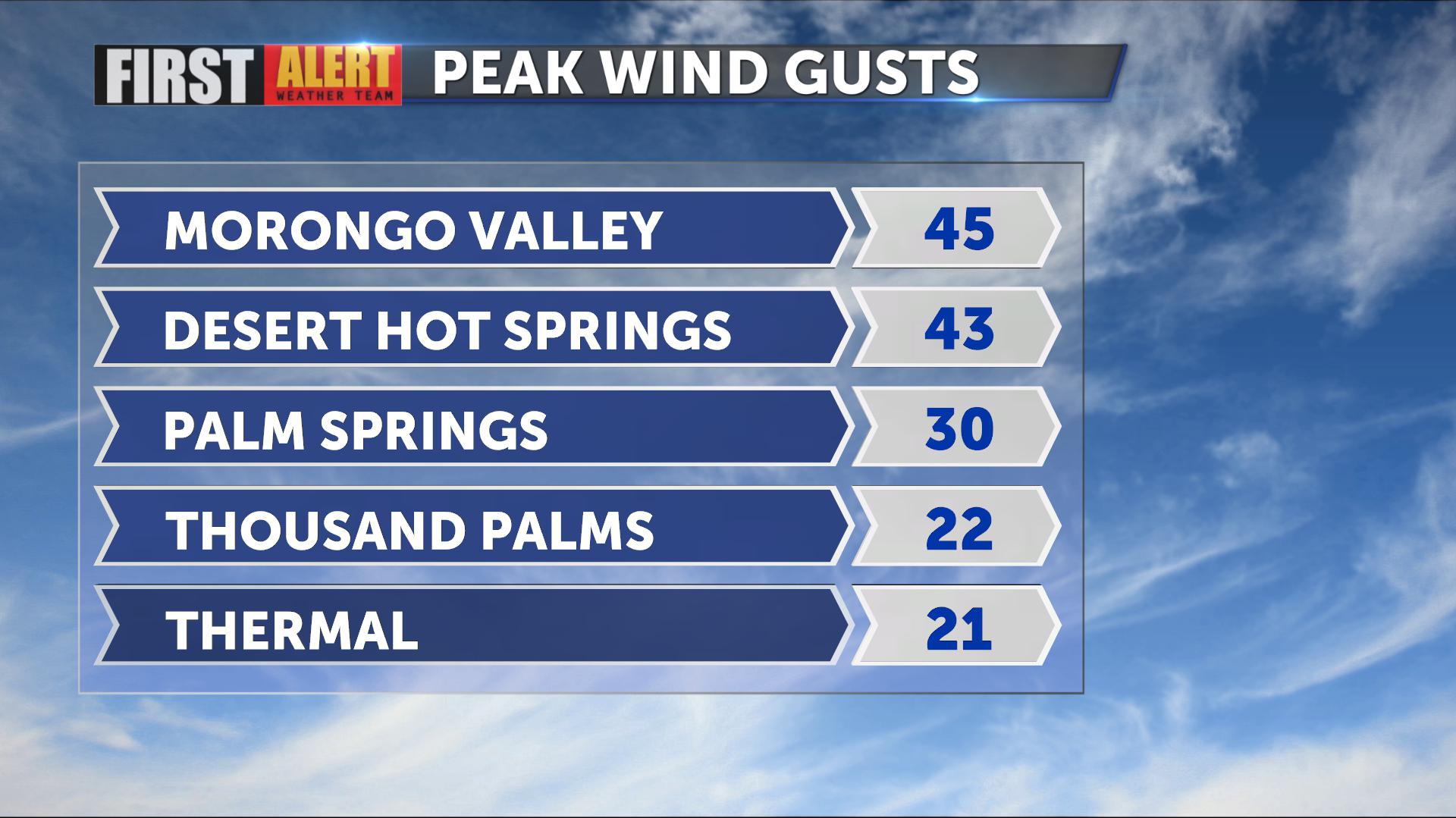 Rainfall accumulation was for the higher elevations surrounding the Coachella Valley while Palm Springs and Thermal just recorded trace amounts of rain. Our mountains did sure receive some nice powder though! Time to take a trip up the tram!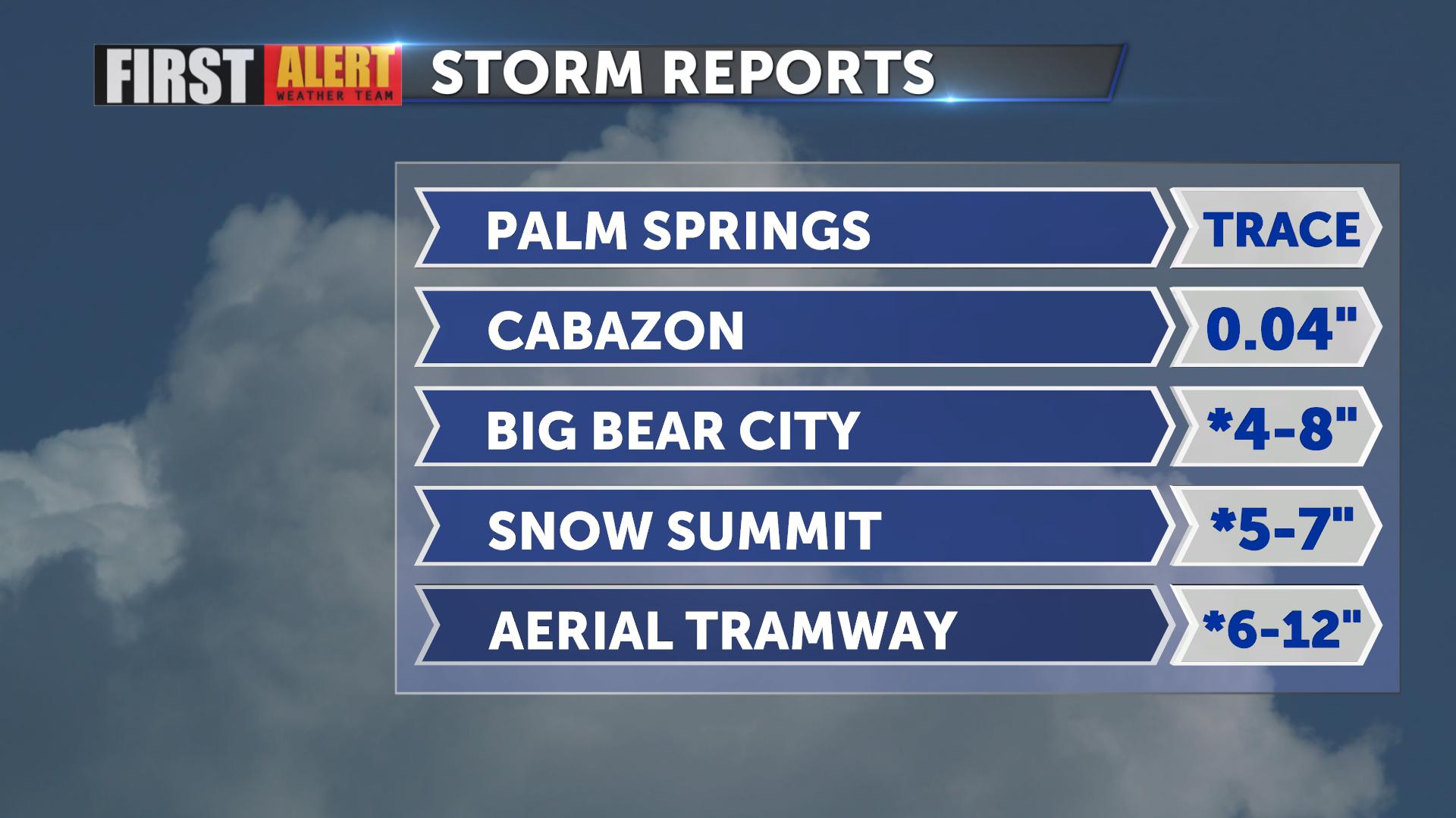 The wet weather was brought to us by a low pressure system that will gradually make its way to the southeast. As it does so, rain and snow will depart and our skies will clear.

For the rest of this evening, expect light, scattered showers across the desert with breezy conditions continuing.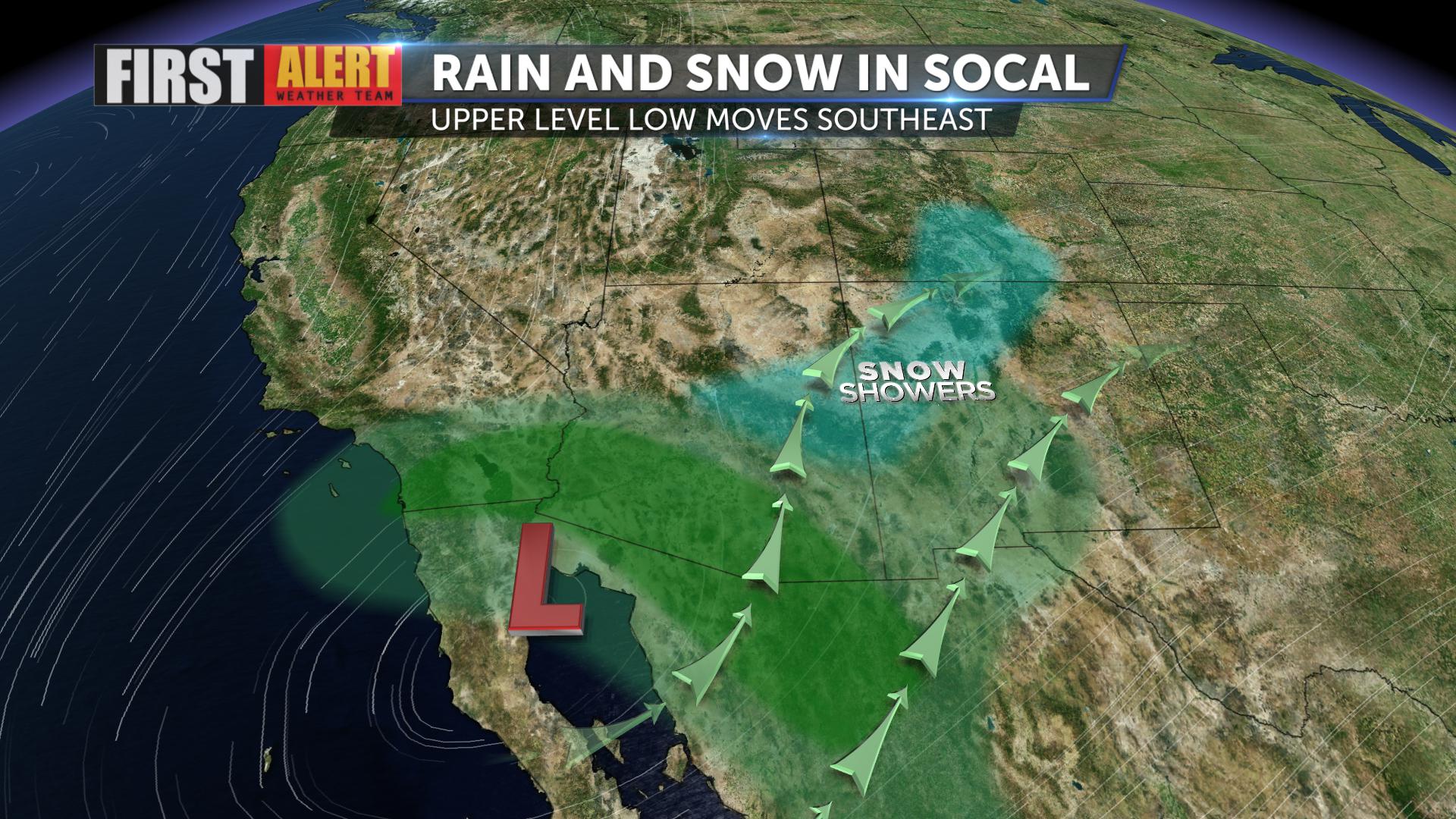 More sunshine is in the forecast for our Tuesday with high temperatures returning to average. Wind speeds will gradually weaken into Tuesday evening.