5 San Bernardino County inmates test positive for coronavirus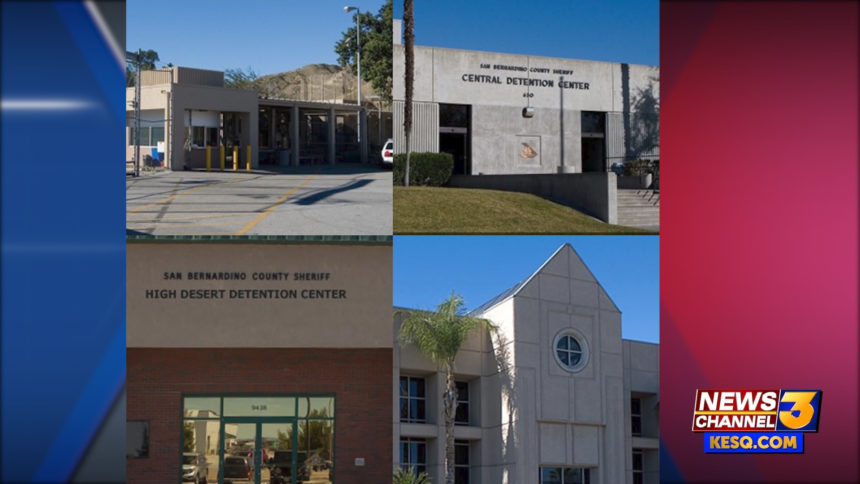 The San Bernardino County Sheriff's Department announced that five inmates in various county jails tested positive for the coronavirus.
Two inmates who tested positive were recently arrested and were tested at the West Valley Detention Center in Rancho Cucamonga. The inmates were taken directly into isolation housing.
The Glen Helen Rehabilitation Center in San Bernardino has two inmates test postive. The two inmates were already in quarantine but were transferred to isolation when officials received their test results.
There is also one infected inmate at the Central Detention Center in San Bernardino.
Another two inmates who tested positive were being
According to the Sheriff's Department, the inmates are being monitored around the clock and are receiving medical treatment. 
Due to HIPAA guidelines, the department will not be releasing additional information regarding the identity of the inmate, or their medical treatment.
8 San Bernardino County inmates in total have tested positive for the coronavirus. One of those inmates has made a complete recovery.
The department states that Inmates are being provided with masks, cleaning supplies, and soap. Inmates are also urged to wash their hands repeatedly throughout the day.  They have routinely reminded of the need for social distance themselves in efforts to slow the spread of COVID-19.