La Quinta records first coronavirus death, 150+ more coronavirus cases confirmed across county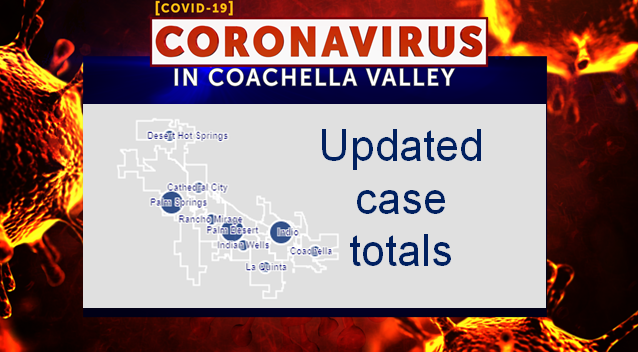 Riverside County health officials released new data Sunday afternoon, showing the changes in case numbers for Covid-19, or coronavirus.
The mapping program used by the county indicated a newly recorded death in La Quinta. This is the first death recorded for a resident in that city.
However, a San Diego man, 25, died in La Quinta in March while self-quarantining. Although the man died in Riverside County, it does not change the countywide death toll since he was not a Riverside County resident.
The total number of deaths countywide now stands at 118. On Saturday, five additional deaths were added countywide.
La Quinta also had a rise in the number of cases. There are now a dozen more confirmed cases of coronavirus in the city. Coachella also saw a rise of 12 cases as compared to Saturday's findings.
Every city in Coachella Valley except Desert Hot Springs saw a day-to-day increase in the number of cases.
Testing is also up, which may be behind the increased number of diagnosed cases. Numbers show there are now 41,753 tested. It's a jump of 5,590 more than Saturday.
You can get a test even if you do not have symptoms. Testing was expanded to include all residents on April 17.
Recoveries are also up across Riverside County, reaching 1,207.
Health officials define 'recovered' individuals as "living, confirmed cases who no longer have symptoms and have completed isolation requirements as determined by ongoing Public Health investigation operations."
One notable figure is the drop in hospitalizations. As of Saturday, 82 people were in ICU of the 223 hospitalized. Sunday's data shows 81 in ICU and 218 hospitalized.
Overall, the number of confirmed cases is now 3,563. This is 154 more cases than Saturday.
Many Coachella Valley cities and communities saw a lift in the numbers of confirmed cases in their areas. A breakdown of where we currently stand is below.
Cases by Coachella Valley cities & communities (As of 4/26/2020)
· Bermuda Dunes
Confirmed Cases: 4
Deaths: 0
· Cabazon
Confirmed Cases: 3
Deaths: 1
· Cathedral City
Confirmed Cases: 78
Deaths: 1
· Coachella
Confirmed Cases: 119
Deaths: 2
· Desert Edge
Confirmed Cases: 3
Deaths: 0
· Desert Hot Springs
Confirmed Cases: 30
Deaths: 0
· Desert Palms
Confirmed Cases: 5
Deaths: 0
· Garnet
Confirmed Cases: 8
Deaths: 0
· Indian Wells
Confirmed Cases: 11
Deaths: 0
· Indio
Confirmed Cases: 120
Deaths: 3
· La Quinta
Confirmed Cases: 61
Deaths: 1
· Mecca
Confirmed Cases: 22
Deaths: 0
· Oasis
Confirmed Cases: 7
Deaths: 0
· Palm Desert
Confirmed Cases: 76
Deaths: 5
· Palm Springs
Confirmed Cases: 91
Deaths: 9
· Rancho Mirage
Confirmed Cases: 24
Deaths: 3
· Sky Valley
Confirmed Cases: 3
Deaths: 0
· Thermal
Confirmed Cases: 9
Deaths: 0
· Thousand Palms
Confirmed Cases: 4
Deaths: 0
· County Jails
There are 135 cases in the County's jails; 94 have recovered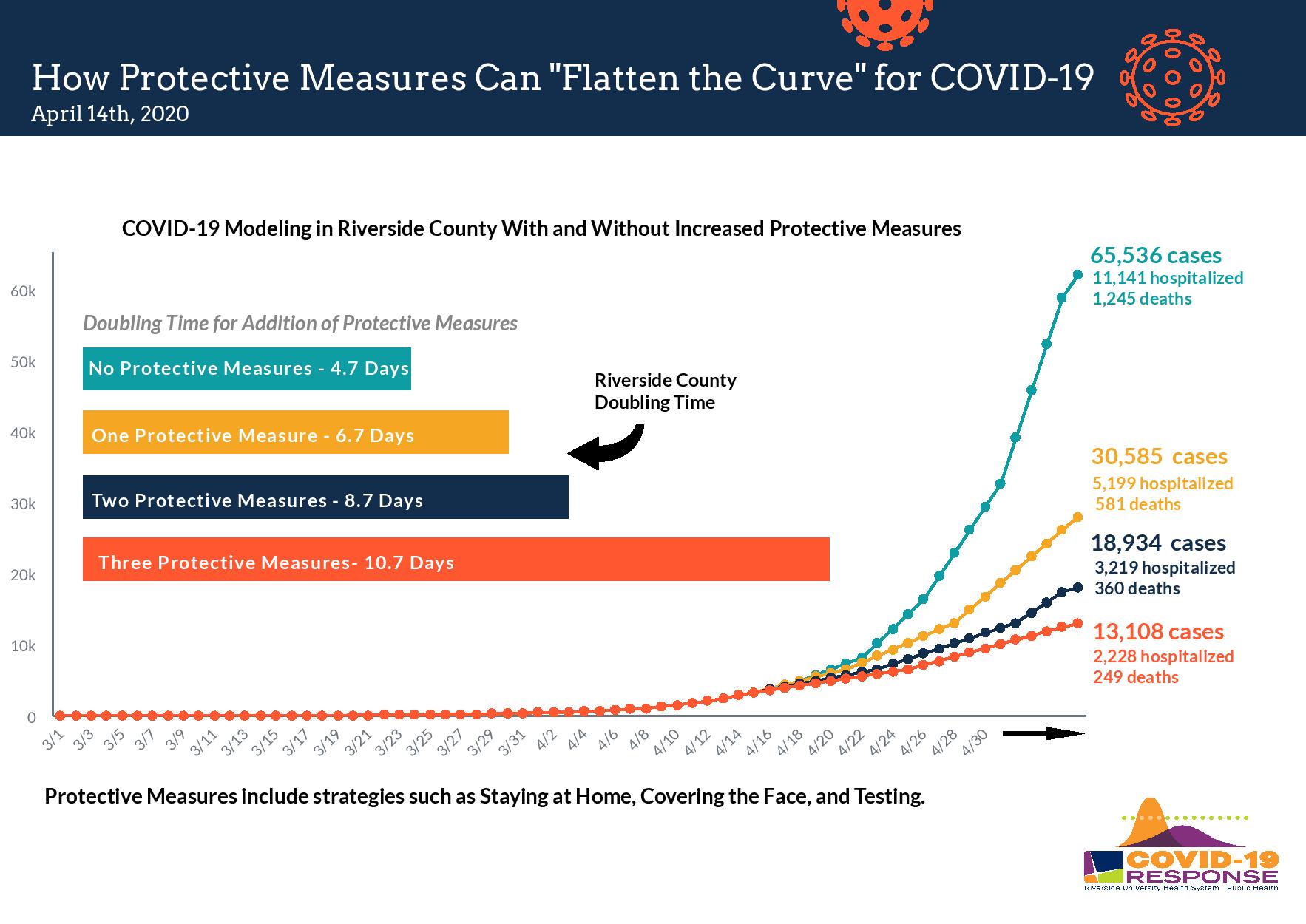 How to get tested
You can get a test even if you do not have symptoms. Testing was expanded to include all residents on April 17.
If you want to get tested at a Riverside County testing site, you will need to call 800-945-6171 to set up an appointment. Officials said the turnaround time for test results is typically 3-4 days. If you are experiencing a medical emergency, call 911.
If you want to be seen at Eisenhower Health, call their 24-hour coronavirus hotline first at 760-837-8988 or 760-TEST988. Avoid the spread of this illness.
You can call the Centers for Disease Control with any questions at 211 and 800–CDC –INFO (800 – 232 – 4636).
Some restrictions recently lifted
On Friday, the County loosened restrictions on some private pools. Now, one person at a time can enjoy the water at previously closed pools, including those at country clubs, hotels, motels, and apartment complexes. There are some additional restrictions still in place, such as the removal of any pool furniture.
Earlier last week, county officials once again allowed golfing. This sport is now being played throughout the area, with some safety measures in place.
https://kesq.com/news/coronavirus-questions/2020/04/23/questions-about-coronavirus-county-updates-frequently-asked-questions/See: Coronavirus: Questions Answered. Frequently asked questions
Additional measures in Palm Springs
Over the weekend, city leaders in Palm Springs took additonal steps to help curb the spread of coronavirus.
A new "supplementary order" aims to increase safety in Palm Springs grocery stores and drug stores. Within that, "Stores must adhere to a policy of not serving anyone not wearing a face covering."
Late Saturday afternoon the city of Palm Springs announced that they were extending the moratorium on most short term lodging until May 31st, 2020. Short term lodging establishments include hotels, vacation rentals, timeshares and homeshares. In addition, the order allows the operators of these establishments to rent to victims or witnesses to domestic violence as a COVID-19 related purpose.