Disaster Distress Helpline reports 300% increase in calls during coronavirus pandemic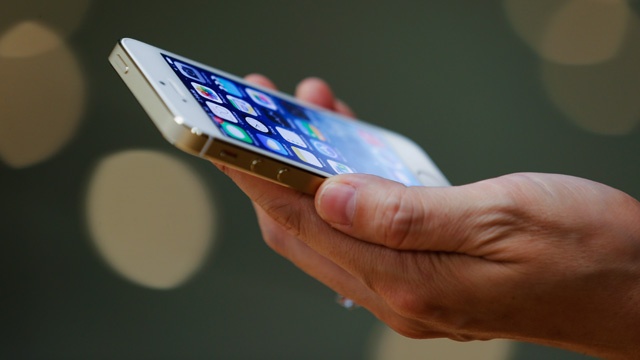 With the coronavirus pandemic now impacting every aspect of life, people are experiencing a range of emotions including anxiety and stress.
That's why in surging numbers, people are calling the "Disaster Distress Helpline", a collaborative effort sponsored by the U.S. Department of Health and Human Services and staffed in-part by counselors with Los Angeles-based non-profit Didi Hirsch Mental Health Services.
"There is a feeling of helplessness right now and hopelessness because of the pandemic and part of that is we don't know when this is going to end and how long it is going to last," said Lyn Morris, Senior Vice President of Clinical Operations at the agency.
Morris' staff of trained counselors also take calls for a suicide prevention line serving a 5 county area including Riverside County.
While she says calls to that line have "not yet" increased, calls to the "Disaster Distress Helpline" are up.
In February the line received 21 calls.
In March the number soared to 1,800.
The total for April is projected at 3,000.
"It is stressful because there is so much anxiety and unknown right now and that is what is causing stress levels to be higher," said Morris.
Morris lists the issues callers are dealing with.
Some callers are facing more than one.
43 percent are experiencing anxiety or stress related to jobs or finances.
25 percent have health concerns.
21 percent are dealing with relationship problems
21 percent are having suicidal thoughts.
Morris says the counselors most importantly are available to simply provide an ear to listen.
They also try to help callers know they're not alone and they work to be non-judgmental.
Callers, depending on their issues, will sometimes receive referrals to other agencies or mental health professionals.
Morris encourages anyone who might need help to make the call.
"It takes an incredible amount of courage and strength to be able to reach out for help. Not reaching out for help will keep you isolated and keeps you in your own feelings," said Morris.
DISASTER DISTRESS HELPLINE:
1-800-985-5990
Link: https://www.samhsa.gov/find-help/disaster-distress-helpline/contact-us
NATIONAL SUICIDE PREVENTION LIFELINE:
1-800-273-8255