Deputies arrest 29 Palms man for allegedly shooting brother during argument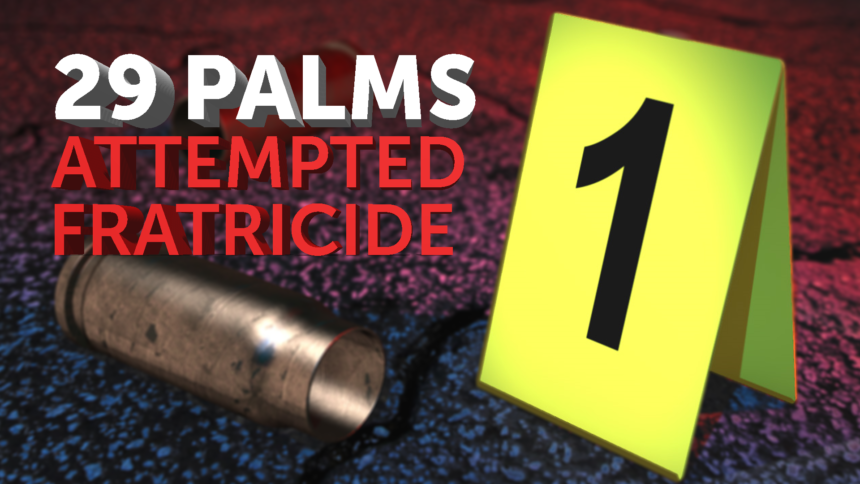 Deputies arrested a Twentynine Palms man over the weekend for allegedly shooting his brother during an argument, according to the San Bernardino County Sheriff's Department.
On Sunday at 10:03 a.m., deputies assigned to the Morongo Basin Station responded to the 5300 block of Chia Avenue in Twentynine Palms for a report of a shooting. Responding deputies found the victim, 35-year-old Twentynine Palms resident Richard Salazar, suffering from a gunshot wound to the abdomen and had him transported by ambulance to Desert Regional Medical Center.
He is reportedly in stable condition.
During the investigation into the incident, deputies learned that 37-year-old Twentynine Palms resident Robert Salazar shot the victim, his brother, during an argument.
Deputies were able to track down Robert Salazar to the 59000 block of Aberdeen Drive after he fled the crime scene. Salazar was arrested and booked into Morongo Basin Jail for attempted murder.
"Anyone with information related to this investigation is asked to contact the San Bernardino County Sheriff's Department, Morongo Basin Station at (760) 366-4175," read the SBCSD news release on the incident. "Anyone wishing to remain anonymous may contact We-Tip at 1-888-78-CRIME. "
Robert Salazar is being held on $1,000,000 bail.