Warmer than yesterday with a high of 64° but still below average for the date. Thankfully the cold temperatures this morning will become a thing of the past... at least for the rest of this week.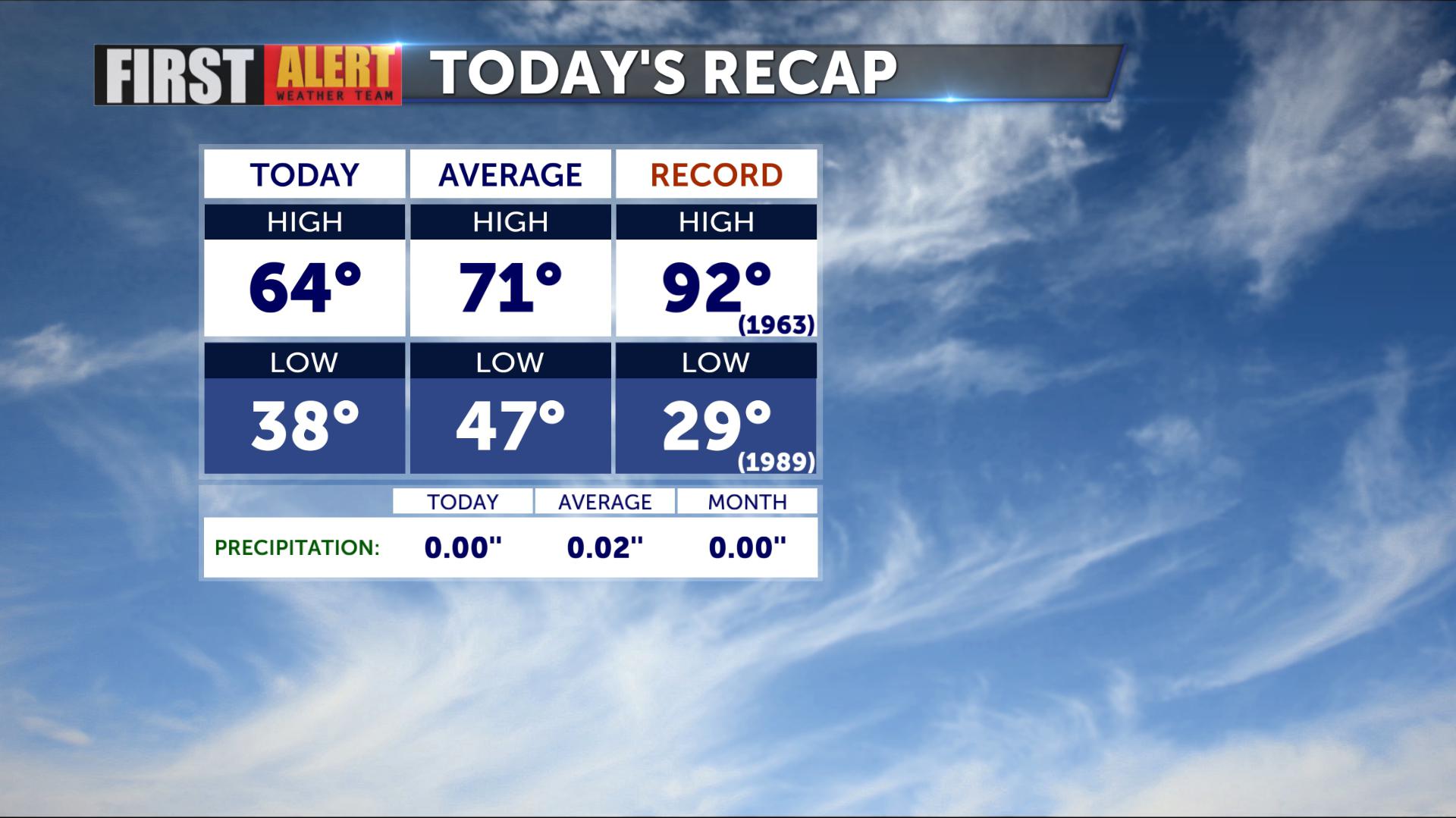 A ridge of high pressure is building over the west coast and providing a warm up to those of us in Southern California.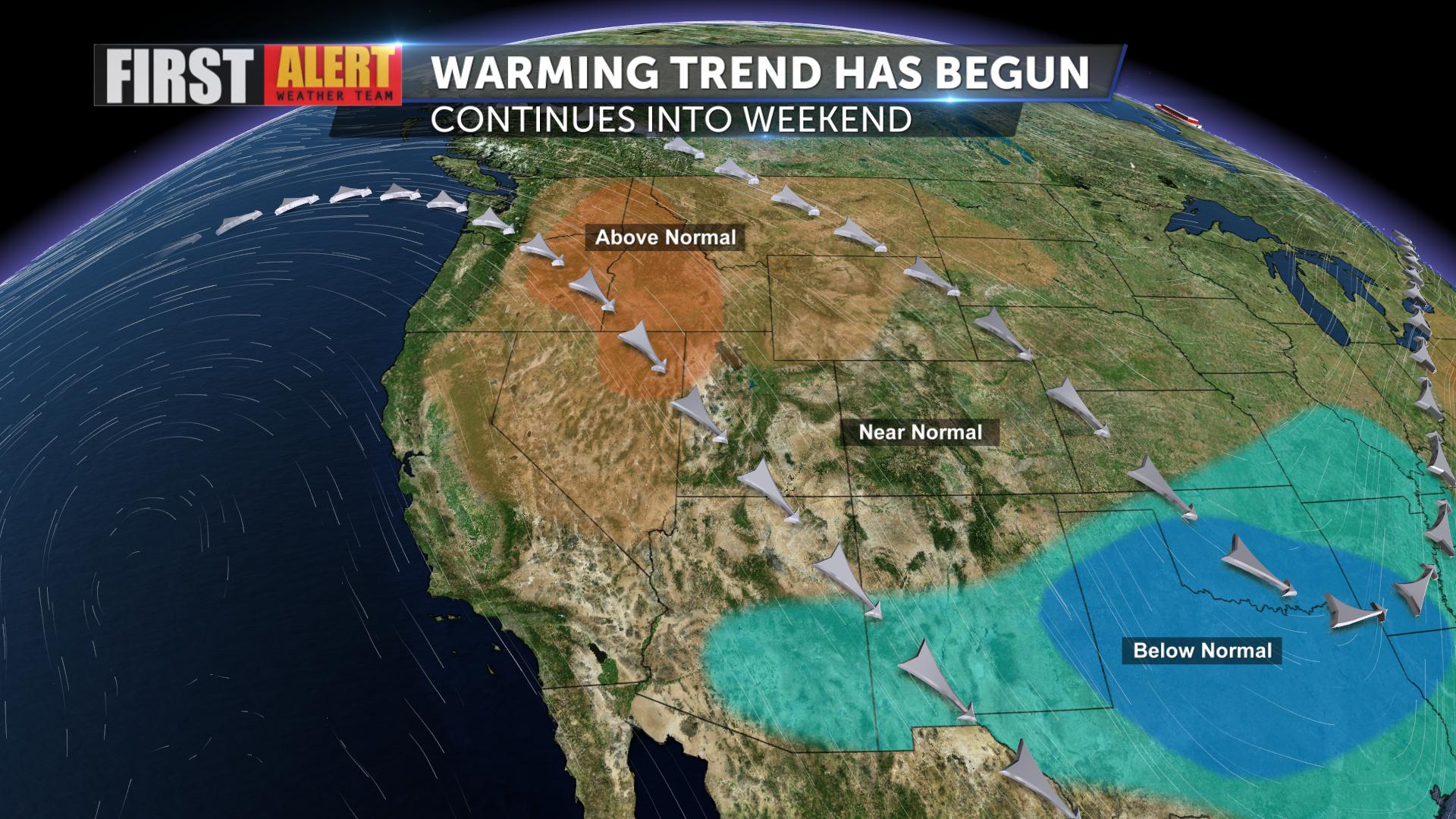 This warming trend will stick with us into the weekend, where by Saturday highs will be near 80°.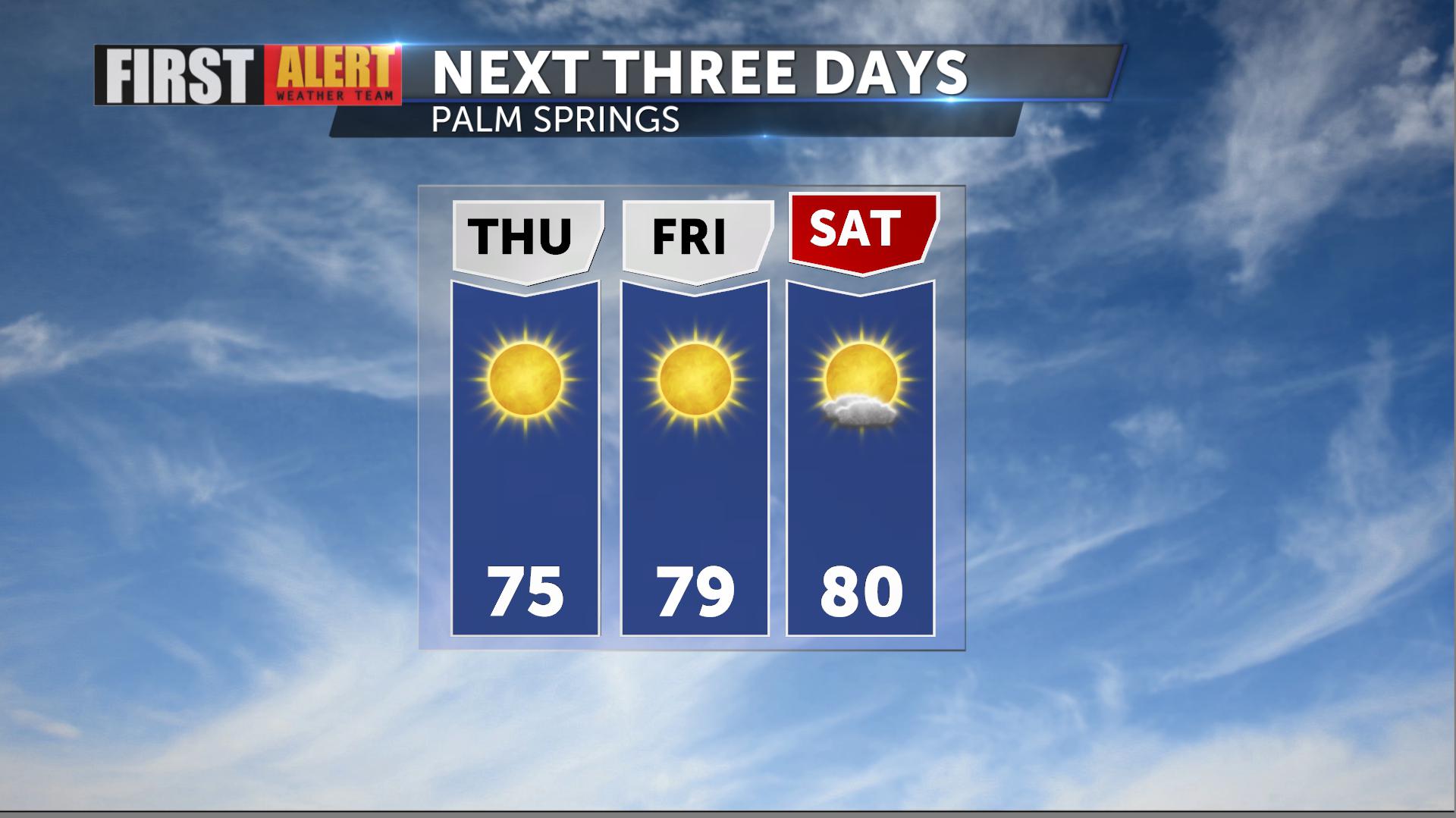 On Sunday, get ready for yet another cool down into the 70s and more clouds overhead as the next storm system nears the Southland.