Watching for more isolated rain Sunday with warmer and drier conditions next week
Today, areas of the Coachella Valley picked up on some isolated rainfall. The rain was light from a trace to less than a tenth of an inch. This same trend will be watched closely for Sunday. The scattered light rain will continue to be most persistent along the coastal mountains with an upslope flow providing lift for showers.
This flow we are seeing out of the Pacific is bringing moist air to the region. By Sunday, low pressure dips south, which will aid in more scattered light rain chances along with higher elevation snow, above 7000 ft.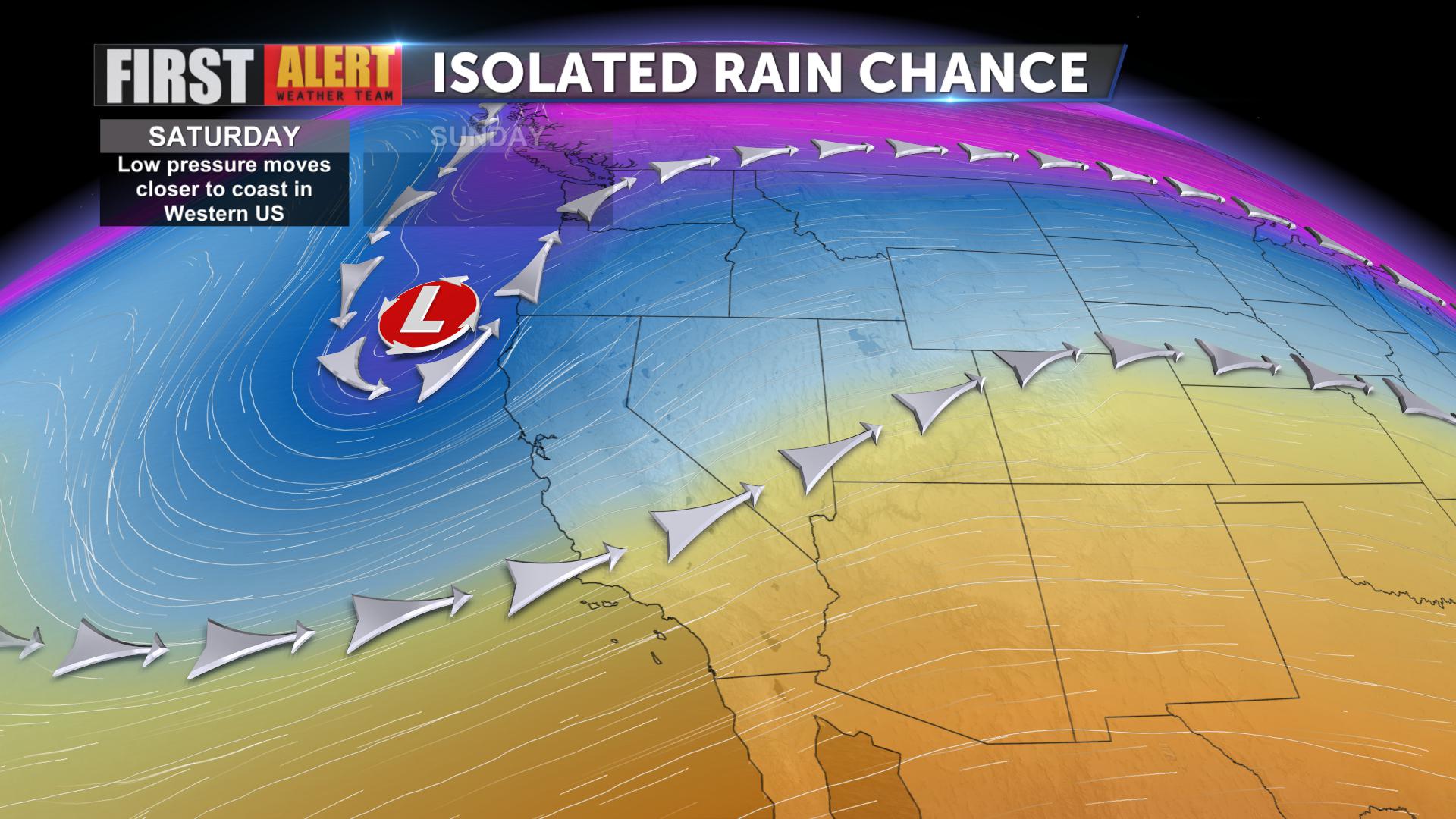 Wind gusts could reach above 40 mph for wind prone locations heading overnight into Sunday morning.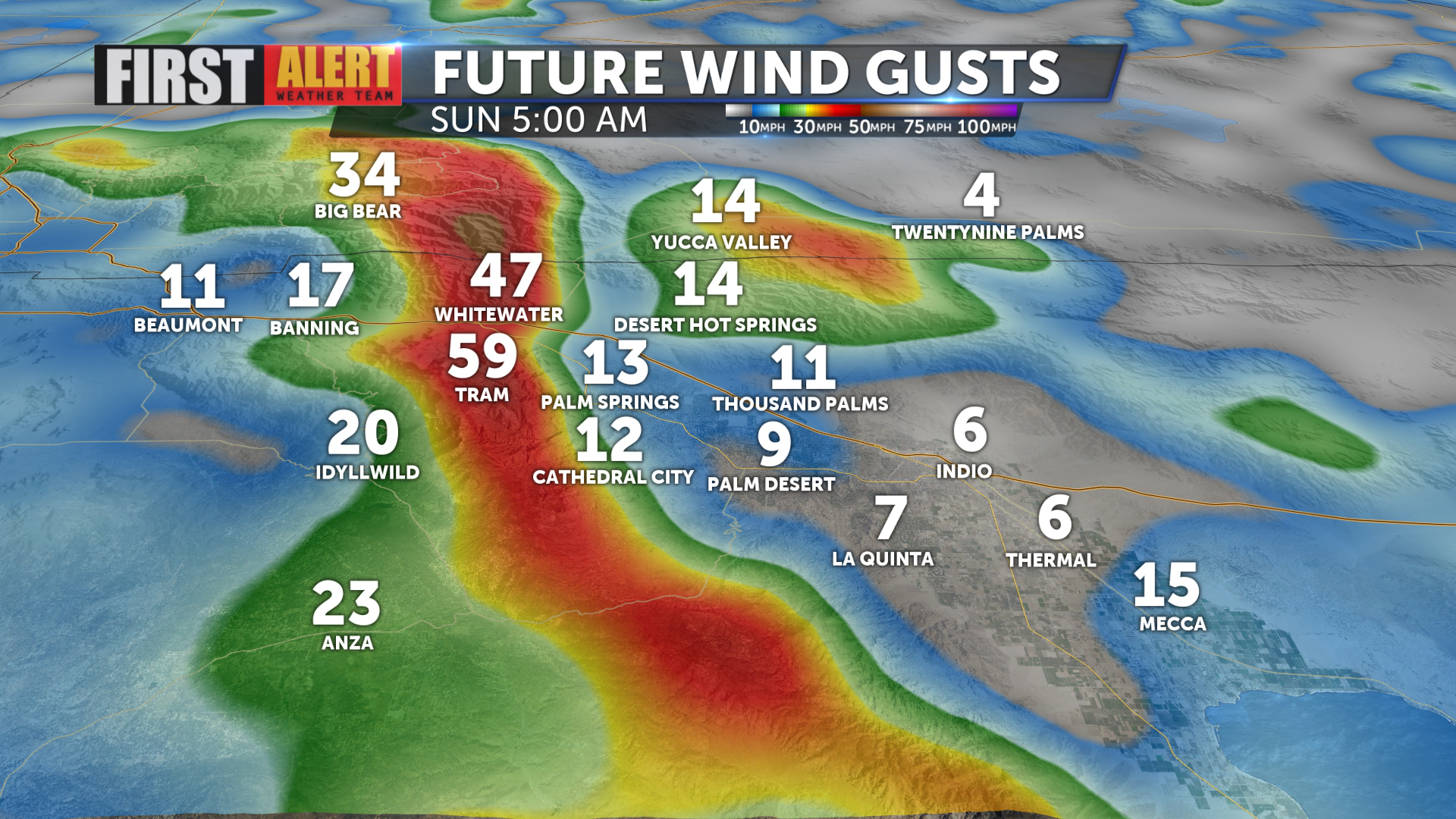 Rainfall amounts will remain low, therefore, the risk of any flooding will remain low as well.
We are tracking warmer and drier weather for the coming week. Temperatures are expected to reach 5°-10° above normal.