Cold front brings rain and snow to Riverside county
Most of the rainfall will remain west of the Coachella Valley but spotty showers overnight are expected with minimal accumulation. Up to 0.10" is possible.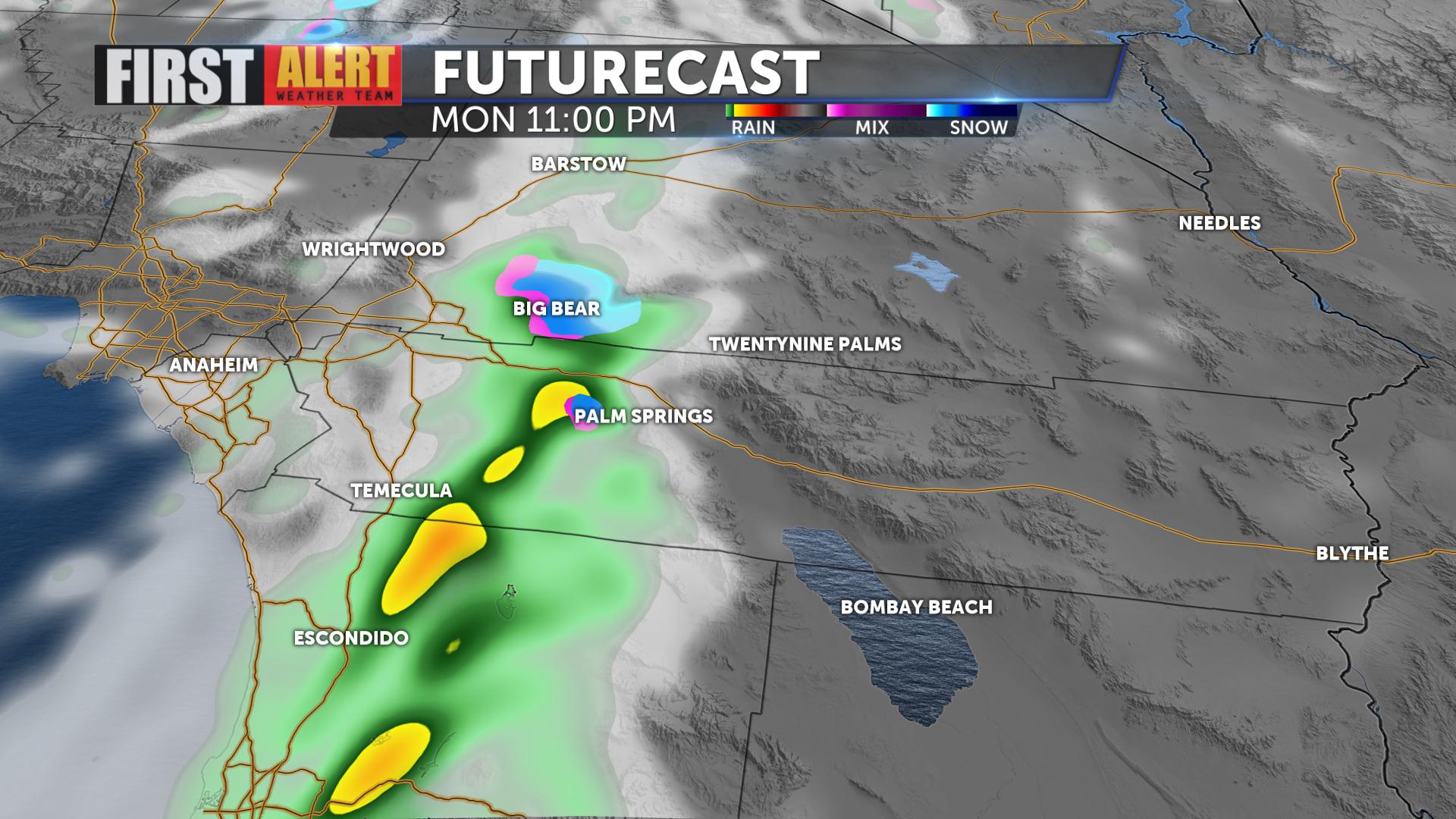 A Winter Weather Advisory is in effect until 6:00 a.m. Friday for elevations above 5,000'.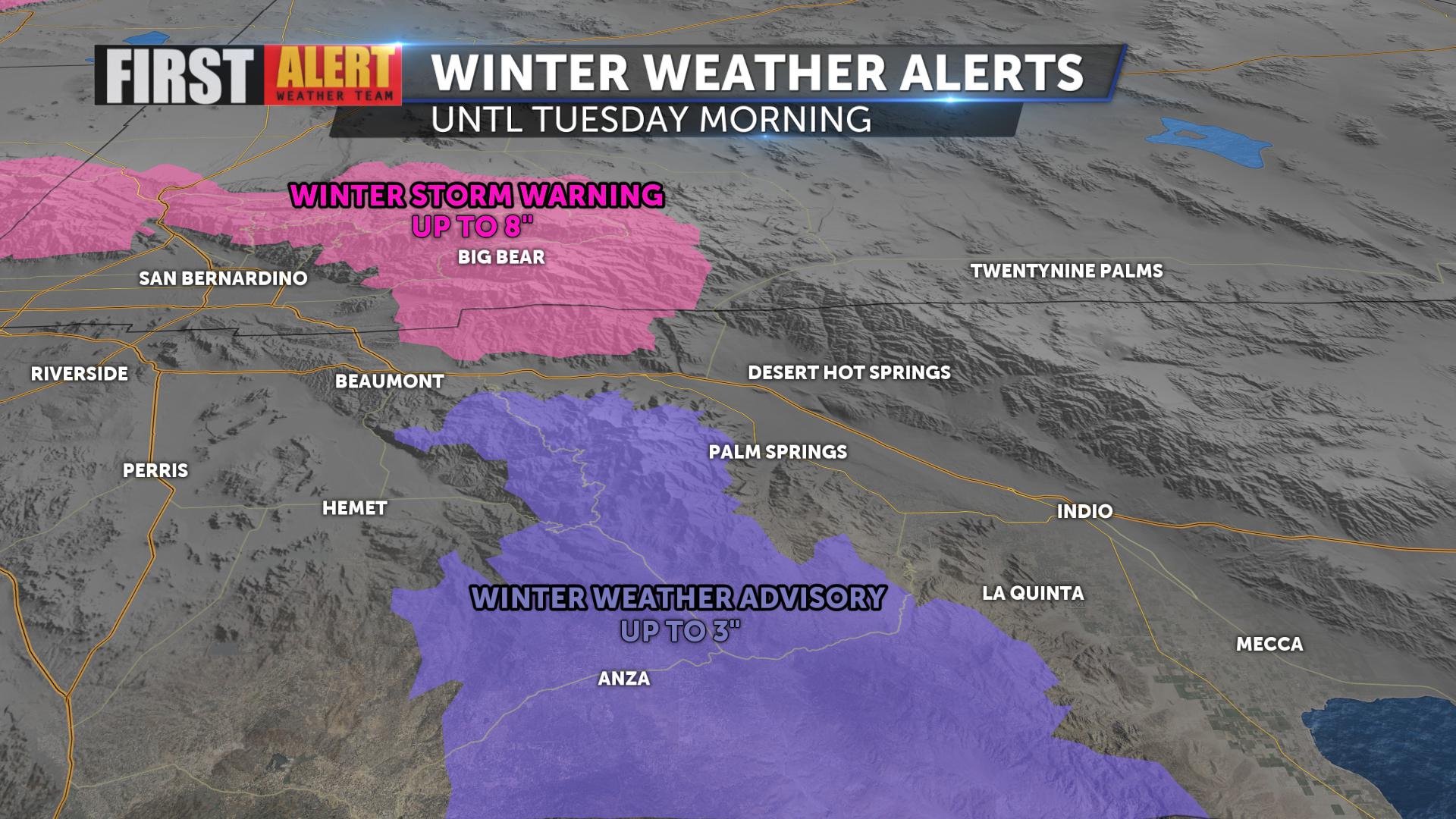 Temperatures will be notably cooler tomorrow with highs in the 60s, compared to today's high of 72° in Palm Springs.