Torres Martinez Desert Cahuilla tribe reveals what the new $3.7 million grant will cover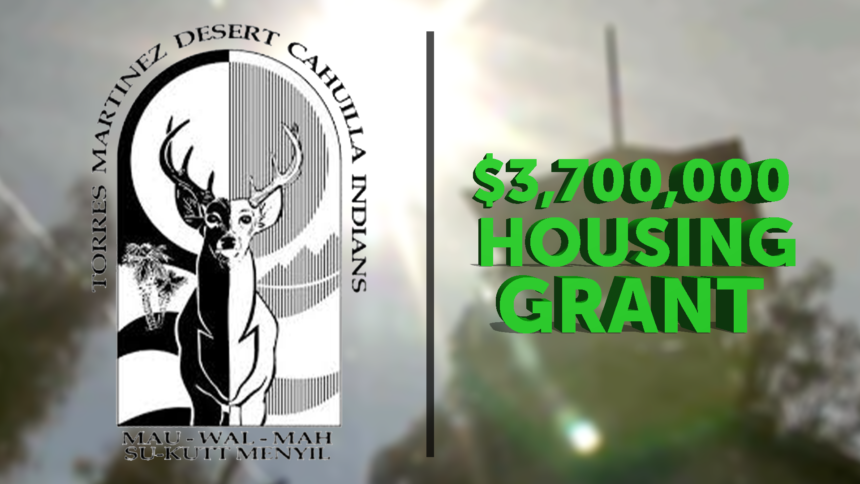 The Torres Martinez Desert Cahuilla Indians are slated to receive $3.7 million in funding. The money aims at bringing safe, affordable housing to families in need.
"They have a waiting list of 50 tribal members who are waiting to get tribal housing, so this will knock off some of them," Torres Martinez Desert Cahuilla Indians Tribal Vice Chairman, Joseph Mirelez said.
Mirelez says people on the waitlist live in all different areas, including outside of the reservation.
"A lot of people live off the reservation due to the workforce, due to no housing being available for them-- because a lot of people that want to come back to the reservation want to live on the reservation because it's our ancestral lands," Mirelez said.
The plan is to add onto a neighborhood near the intersection of 64th Avenue and Monroe Street in Thermal.
"We're going to build another 10 homes and construct 2 more homes in that tract in the same neighborhood," Mirelez said.
The U.S. Department of Housing and Urban Development grant was approved last month. It was backed by Congressman Dr. Raul Ruiz and All Mission Indian Housing Authority.

Mirelez says right now, there are 32 homes, a church and a park. There are piles of dirt and gravel behind the church. That is the area that will be transformed into a new neighborhood extension.
"I'd like to see them houses going up," Thermal resident Isaac Mirelez said. "That's just what we need. We need like 20 more homes up here. I like this block."
Isaac isn't the only resident that is onboard with the growth project.
"It'll definitely bring in a bigger sense of community because everybody, we all know each other, and there's going to be more of us," Thermal resident Abraham Becerra said.
The area has seen a slow transition from trailers to houses.

"When I first heard about it I thought, 'That's a lot of money,' like too much money that they should be able to build more houses, but then you also have to think about the money that it takes to build the street," Becerra said.
Meanwhile, Joseph Mirelez says the project will also implement new roads, lights and sewage systems.
A timeline of the large undertaking is still in the works.

"Ultimately the end goal is to have enough housing on the reservation so our tribal members can come back home and live here and be a part of our community," Mirelez said.
It is still unclear when the money will come in, and when the construction for the project will get underway.