Family of deadly Indio hit-and-run victim pleads for answers, police ask for help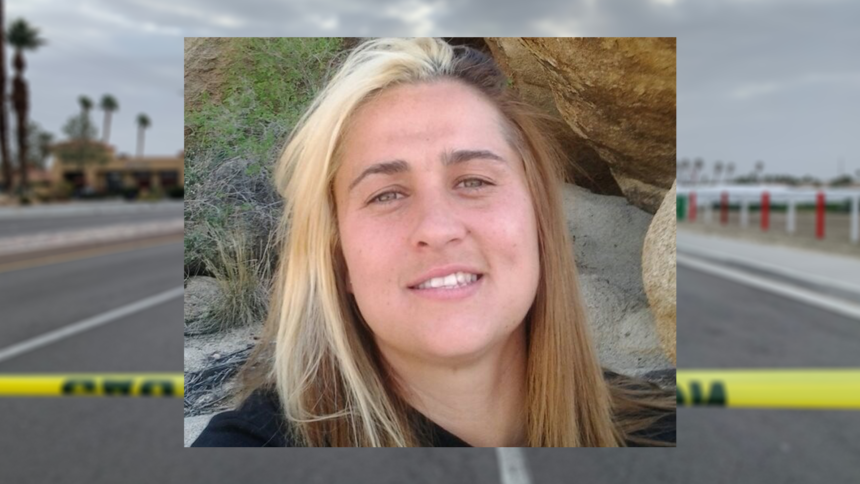 A family is desperately pleading for answers after a woman was killed in a hit-and-run in Indio last Monday.
"You never think something like this is going to happen to one of your children, and the whole world just kind of stops," said Dawn Mottola. She said her mind went blank when she got the call her 35-year-old stepdaughter Christina Nicholson had been hit by a car and killed.
It happened early last Monday morning on Highway 111 near Clinton St. Police said Nicholson was most likely jay-walking. The driver didn't stop.
"Please come forward," Mottola said. "Come forward and give us some peace. Please."
"She was like a big sister when I was little," said Ashlynne Roberts, who grew up with Nicholson in San Diego. She described her sense of humor and their fond childhood memories.
"You don't realize that you're never going to get to see them or talk to them again," Roberts said. "All you want to do is be able to hear their voice one more time."
Mottola said Nicholson had big dreams of becoming a model or an actress.
"She was a crazy kid," she said. "I don't mean that in a bad way — I mean funny crazy."
Nicholson leaves behind a twin brother and three other siblings, who Mottola said grew apart in recent years.
"They were a little estranged for the last few years because she has been pretty sick, so that hurts them that they can't fix that and get it back," she said.
Nicholson also has two sons, who are now 11 and 17 years old.
"You had some good times with your mom and some bad times with your mom, but she loved you more than anything in the whole world," Mottola said.
Meanwhile, the investigation is at a standstill, police said, and they are now asking for the public's help.
"Give us any leads or clues as to the vehicle that was involved," said Ben Guittron with the Indio Police Dept. "Maybe they saw it, maybe they saw the person or persons in the vehicle."
"We loved her very much and we just want closure," Roberts said. "We just want to know what happened."
Police have asked nearby businesses for video surveillance, but so far there are still no leads on this hit-and-run. You can anonymously report tips to Valley Crimestoppers at (760) 341-STOP.
Nicholson's family has also set up a GoFundMe to help cover funeral expenses.
You can reach Jake on Twitter, Facebook or email him at jake.ingrassia@kesq.com.