Casino employee 'ready to go back to work' after new protections implemented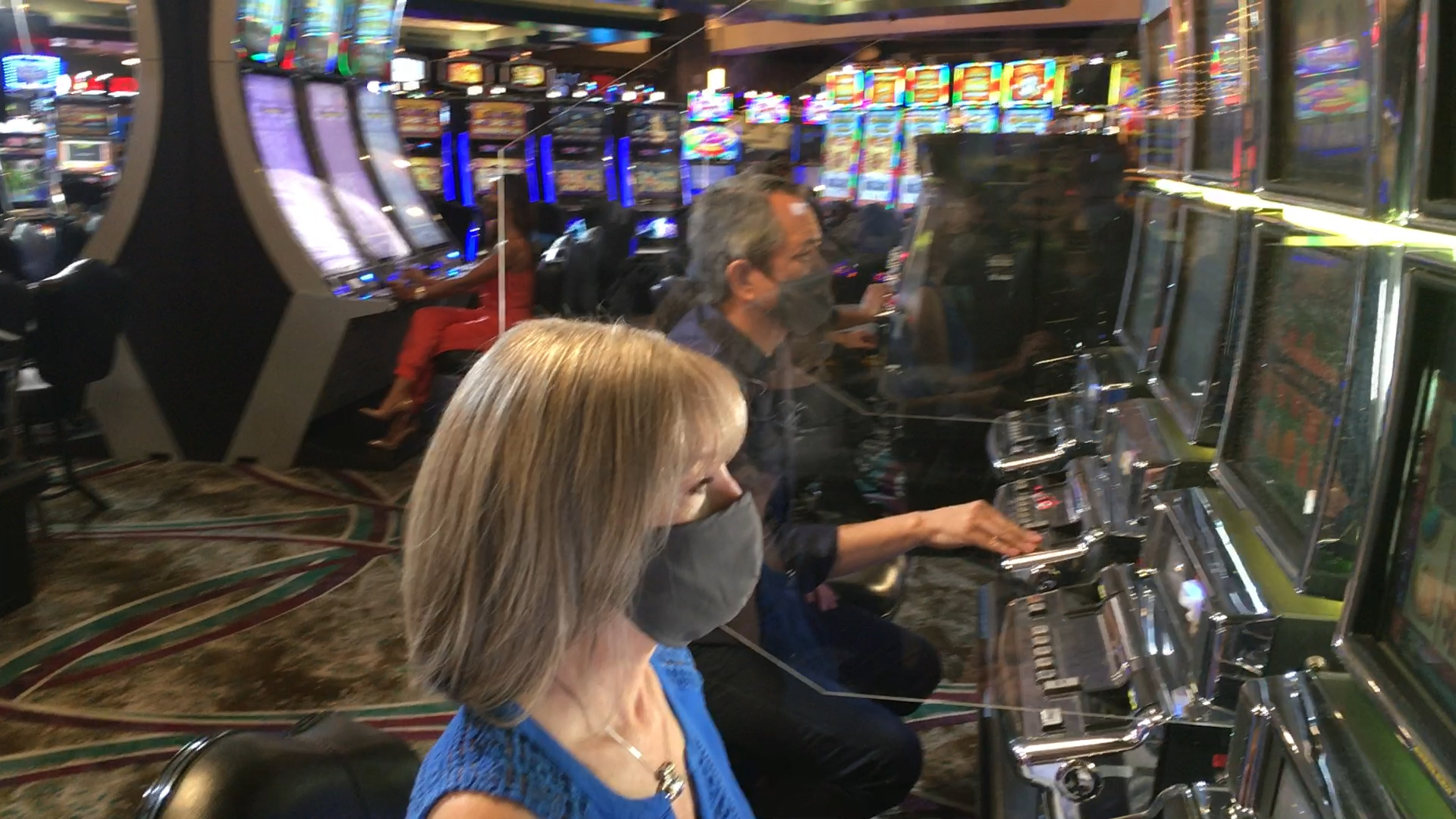 As two more casinos are added to the growing list of those re-opening by the end of the week, one valley casino worker says she's been home long enough.
"I'm ready to go back to work and to take all the precautionary measures that they ask me to take," said the worker, who asked not to use her name.
Agua Caliente announced Wednesday its casinos in Rancho Mirage and Palm Springs would reopen Friday at noon. Morongo, Spotlight 29 and Tortoise Rock casinos will open Friday too.
All the casinos that have announced re-openings will take new coronavirus precautions as they welcome gamblers and employees back. Plexiglass partitions have been installed between slot machines at Casino Morongo.
And for your next trip to the casino, you can expect masks to be required and your temperature taken at the door. The casinos are limiting capacity to 50 percent.
The casino worker we spoke admits the changes won't be perfect, but she said they're enough to make her feel safe.
"Nothing's 100 percent, just like it's not 100% when you go to the store, when you go to the gas station," she said. "Going to casinos – it's a choice."
She's been collecting unemployment through the two-month closure, but said it hasn't been enough to support her kids.
"We've deferred car payments and we've deferred credit cards," she said. "I'm grateful for the unemployment but that is not a long-term solution."
And although she said the new normal will be strange, she believes the re-open of valley casinos is the socially-distanced outlet people need.
"I'm afraid of the changes and just the unknown of how it's going to be, how long it's going to last," the worker said. "I think as humans we want that connection we want that entertainment. However it is, we want to celebrate."
All but two valley casinos have announced they're re-opening Friday – there is still no word from Augustine and Fantasy Springs casinos.
You can reach Jake on Twitter, Facebook or email him at jake.ingrassia@kesq.com.